This post is sponsored by Skeeter Nut Free. Thoughts and opinions are my own.
Summer is coming to a close and if you're like me, you're trying to get in one last family trip. I just returned from our end of the summer trip. Packing can be a bit chaotic but the family memories are well worth the struggle. Now that Peyton is a big girl with frequent flyer status, she carries her on bag. While it's fresh on my brain I thought I would share what Peyton carries in her travel bag.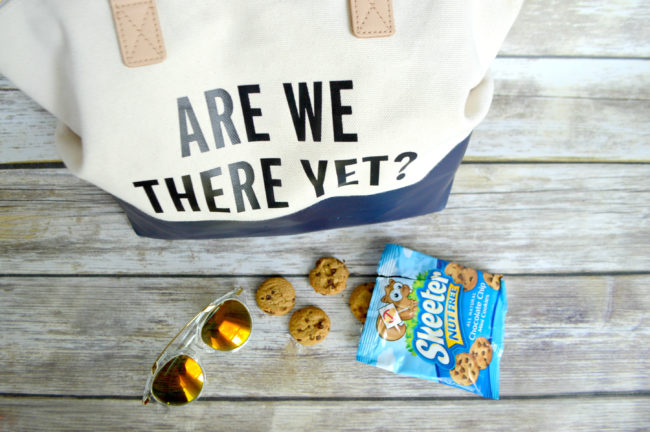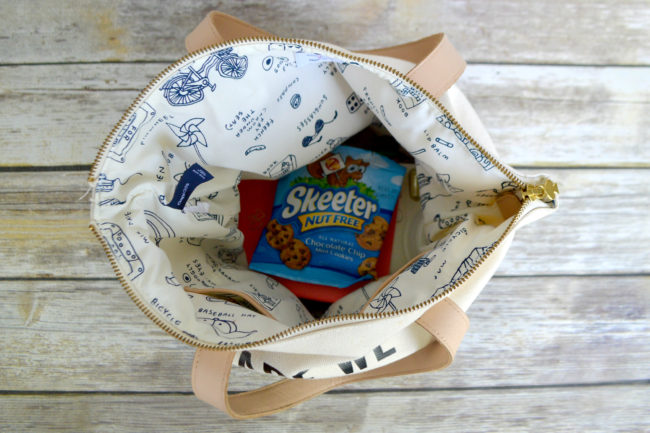 Whether your going on a tropical vacation or to grandma's house, every kid needs these essentials in their bag to make traveling a breeze.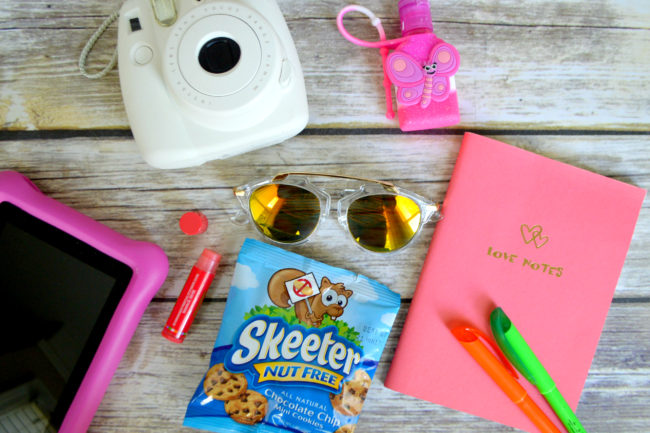 Tablet and ear buds. Entertaining a kid in the car or a plane can be brutal.
You guys know how I feel about kids in sunglasses. Every kid should own a fly pair.
Hand sanitizer. I have sanitizer ready as soon as we land.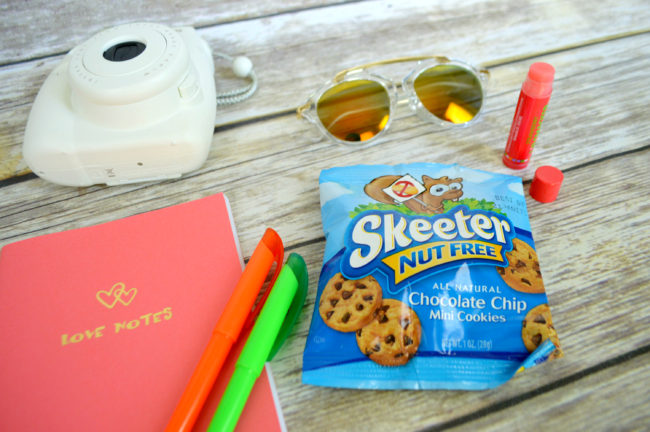 A journal. A journal is great way to take a break from the tablets or phones. Encourage them to write down special activities they would like to do on your family trip or record their favorite moments from your vacation.
Lip balm. Just like adults, kids lips can get chapped while traveling.
Instant camera. I love having actual pictures from our trips. This is great for making photo albums and scrapbooks after your vacation.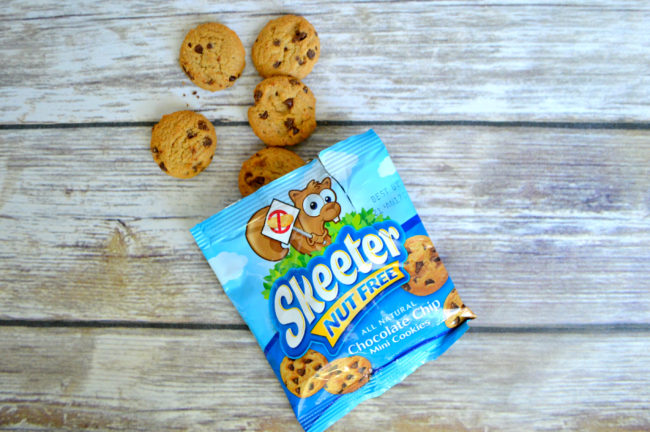 Delicious snacks. Skeeter Nut Free cookies are the perfect snack while traveling. These aren't your typical cookies. In addition to being delish, Skeeter Nut Free cookies and grahams do not contain any nuts. Great for parents that have children with nut allergies.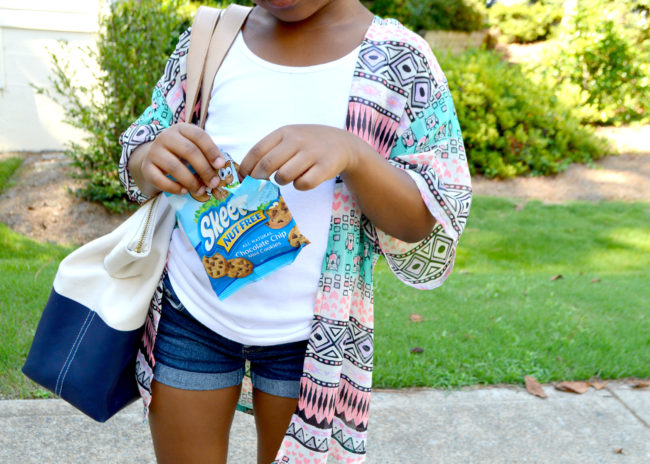 A light jacket, sweater or cardigan. Kids are sure to have an "I'm cold" moment while traveling. Make sure they're prepared.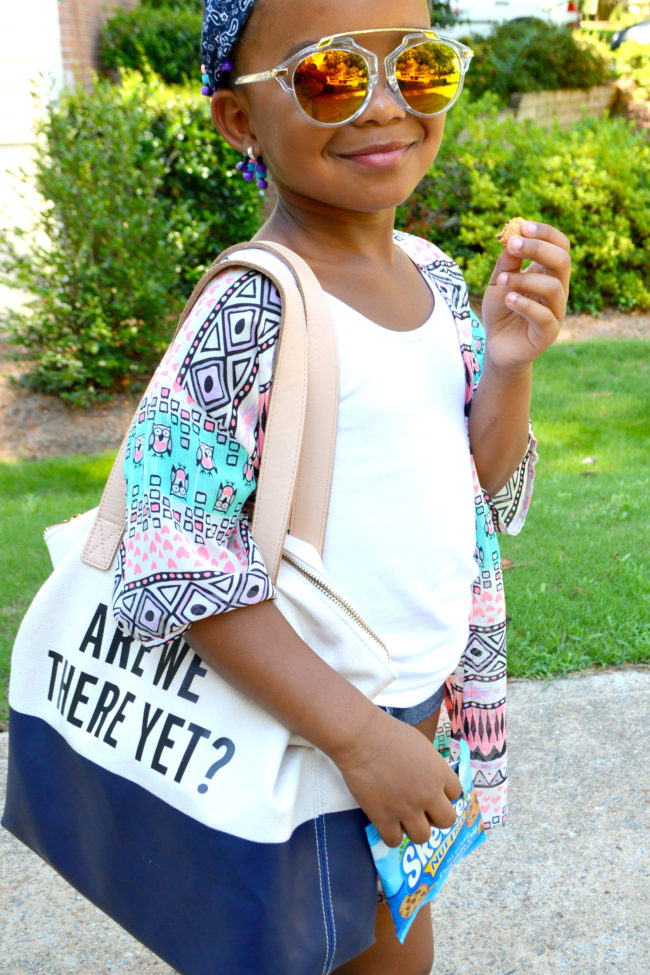 Skeeter Nut Free provides great tasting nut-free grahams and cookies. Made from natural ingredients, Skeeter Nut Free does not contain any trans fats or high fructose corn syrup. Skeeter Nut Free cookies appeal to all kids (and adults), not just kids with tree nut or peanut allergies that's why they're a favorite on JetBlue. Also, they are great for lunches and classroom snacks to make sure all children can enjoy a tasty treat together.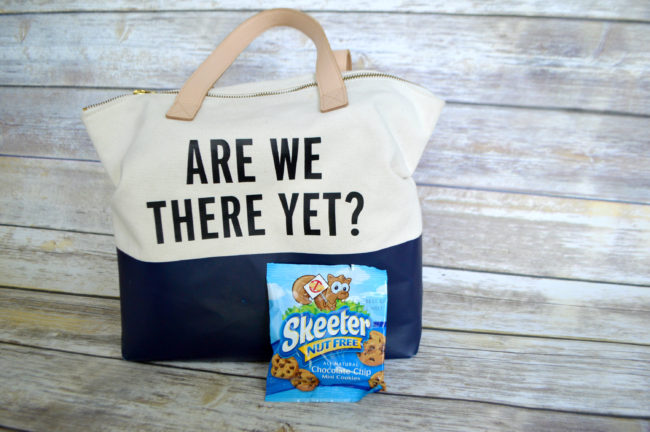 Now you're child will be traveling like a jetsetter with all the essentials in their travel bag. You can learn more about Skeeter Nut Free cookies and grahams HERE. What is a must have item for you child when they travel?