Yo!  Where is Spring?!  I'm so over this cold weather.  I'm ready to ditch the big coats and show my ankles.  It has been really rough for the Baby Shopaholic household fashion wise because both of the girls decided to have a growth spurt and I refuse to buy any more jeans.  Even their leggings are flooding.  At least if it was warm, we can pass them off as capris.  I did pick up a few pairs of cute jeans during our spring shopping haul HERE. They just don't look good with boots.  Peyton did break in her new floral jeans in this early spring look.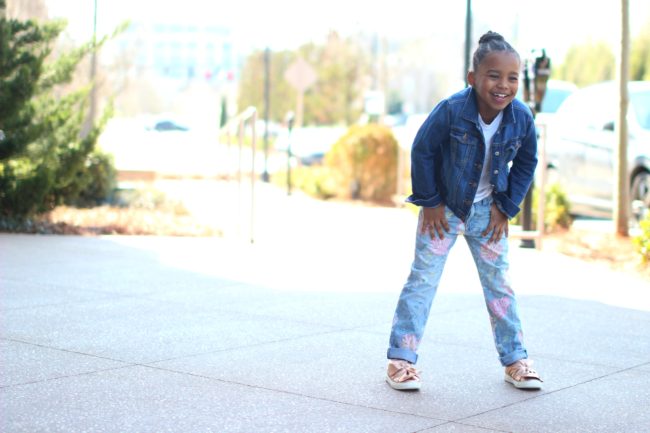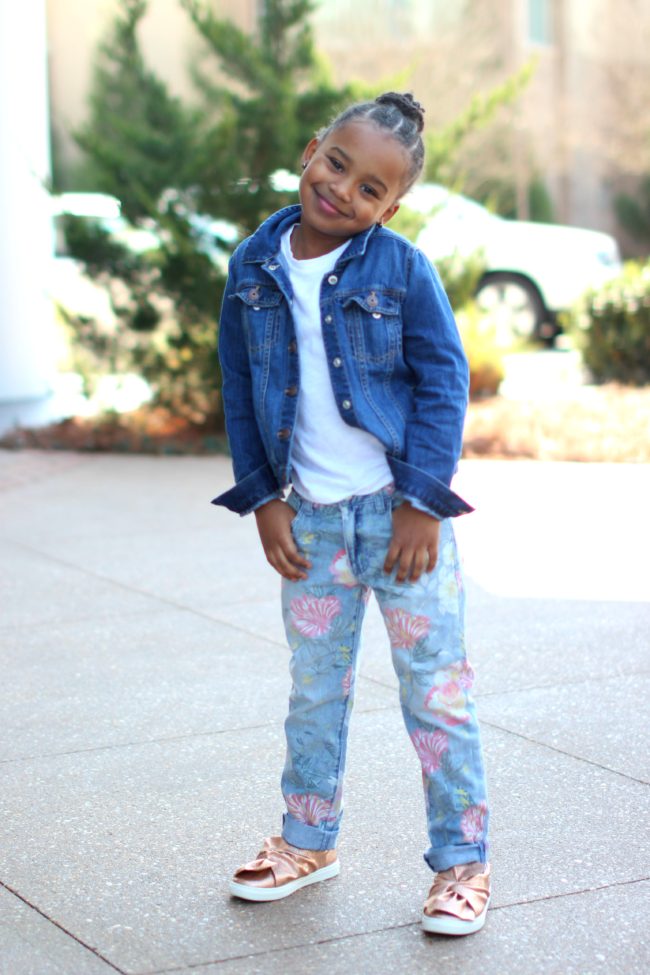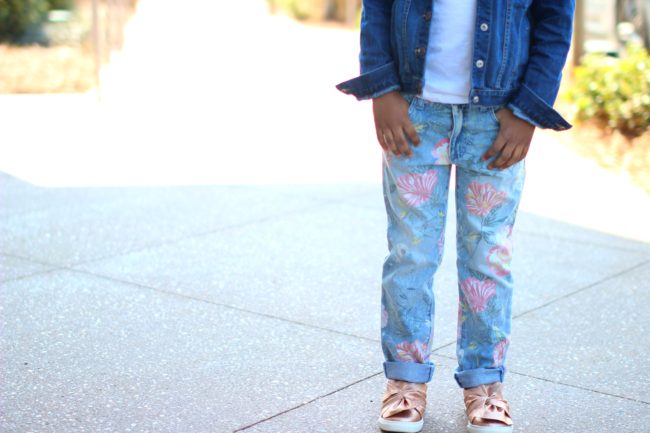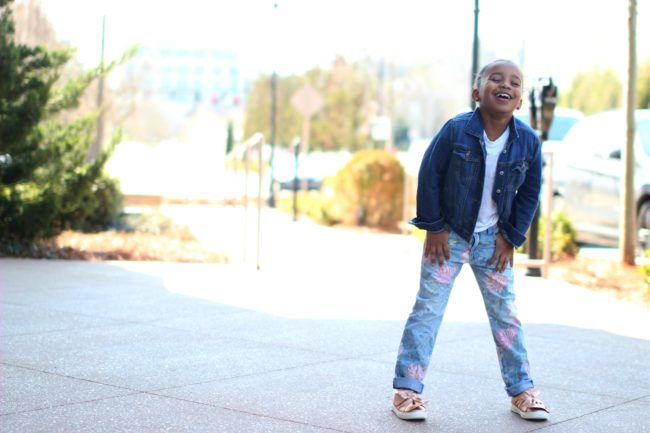 Jean jacket, OshKosh | Jeans, Gap Kids | Shoes and tee, Target
I hope we get some spring weather soon so my girls don't have to wear floods.  Plus, spring break is coming soon and a cold spring break at the beach won't be any fun.
How is your spring wardrobe coming along?  In case you missed it I shared my swimsuit picks for this spring and summer HERE and our spring shopping haul HERE.