I think spring is finally here!  It feels so good to shed the layers and show some ankles.  Unfortunately I'm still unpacking the new home and haven't had a chance get out and shop yet.  I take that back, I've been shopping for the house.  Peyton really needs some spring clothes and shoes.  I did manage to find a few new things in her closet to pull together this spring preppy chic look.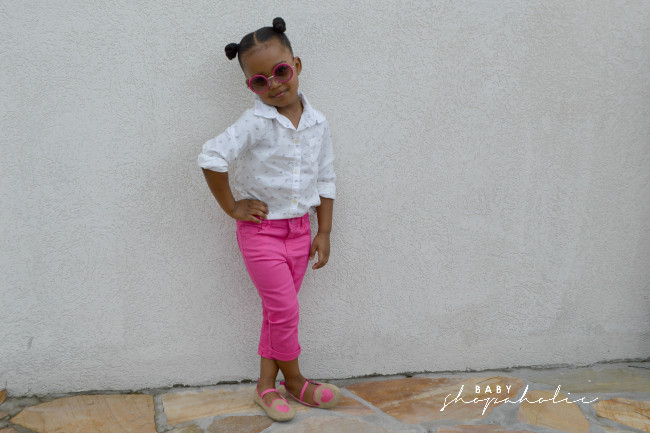 Shirt, Carter's | Skinny jeans, Baby Gap (similar) | Shoes, Old Navy | Shades, LoveMyAlannah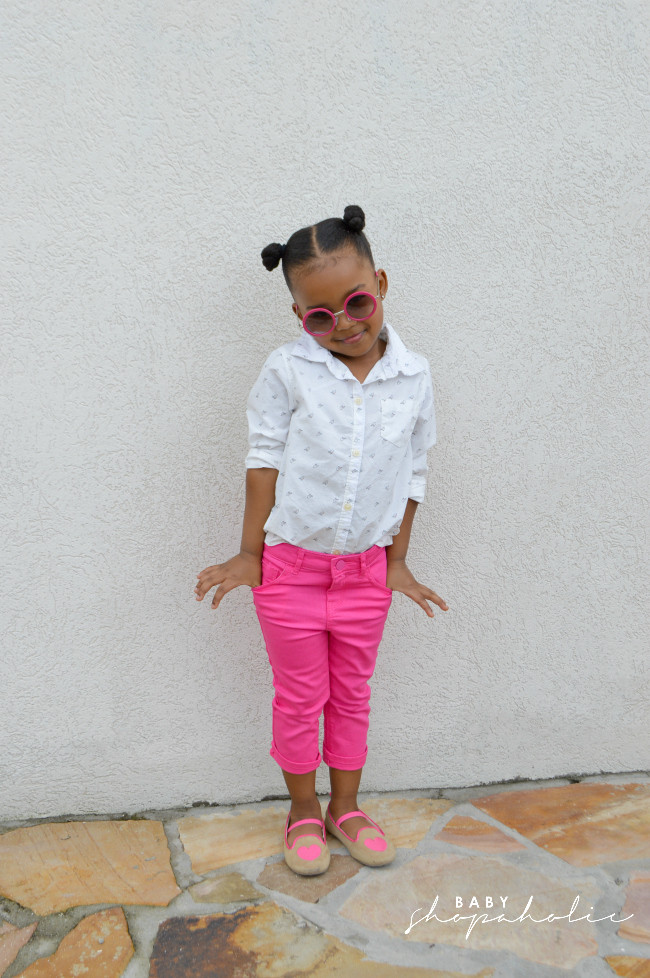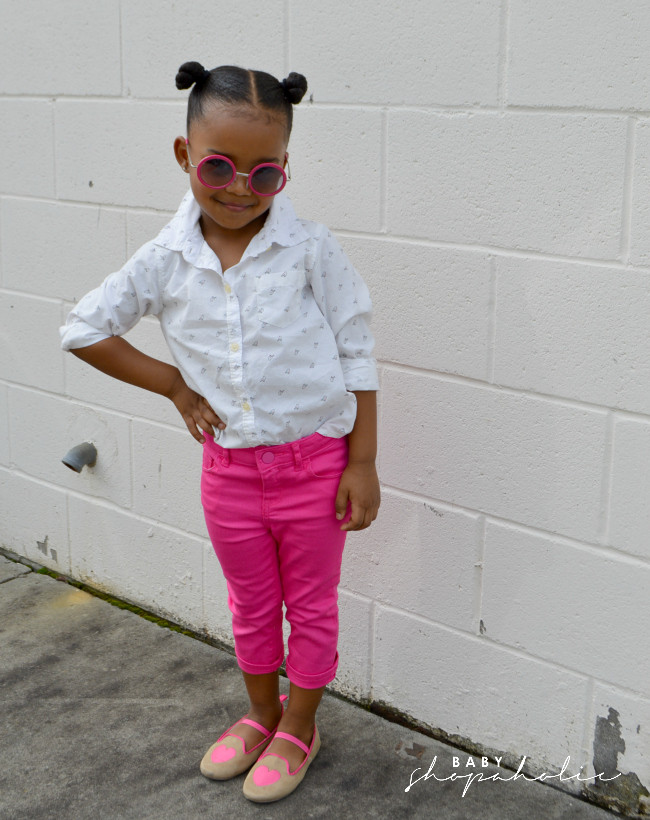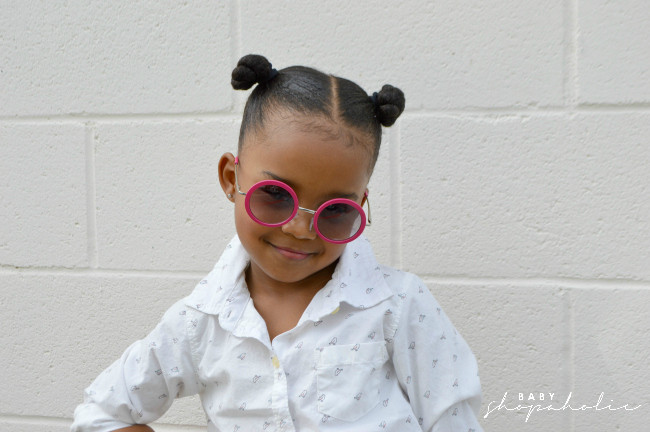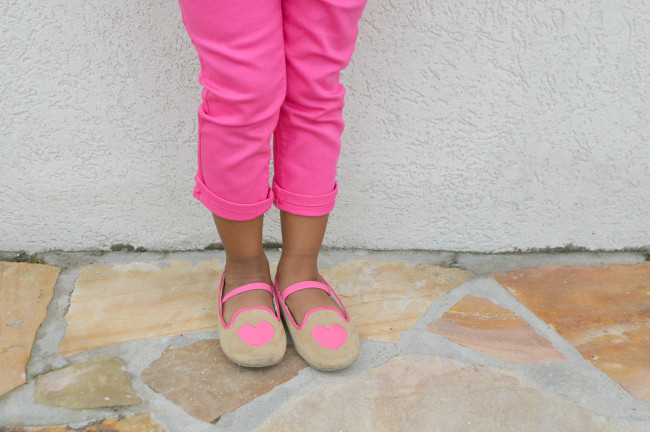 I just love this look! Perfect for the spring transition.  I would totally wear this myself.  I can't wait to get out and check out what's new for spring.  Is it feeling spring where you are?