This post is sponsored by Mirium Shopper.  Thoughts and opinions are my own.
If you follow me on the snap, I make it look like I can really throw down in the kitchen.  Truth be told, I have about ten recipes in rotation. Meals can tend to get a little boring.  Every once in a while I'll surprise Mister with something new.  I switched things up and made Mister a Grill Cheese Blueberry Strangewich using Hellmann's.  I think we can all agree, anything with Hellmann's Real Mayonnaise has to taste good.  Keep reading for the recipe.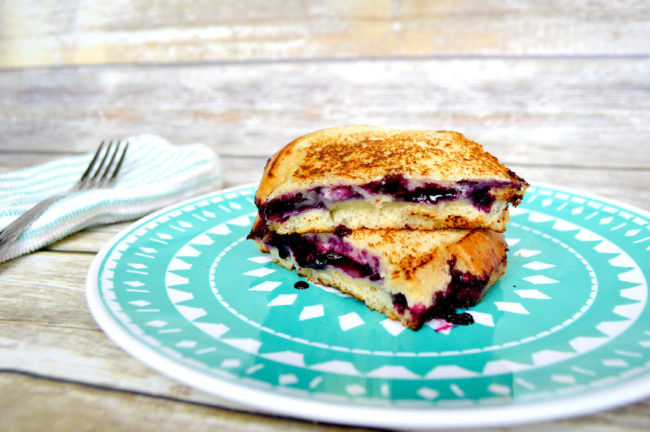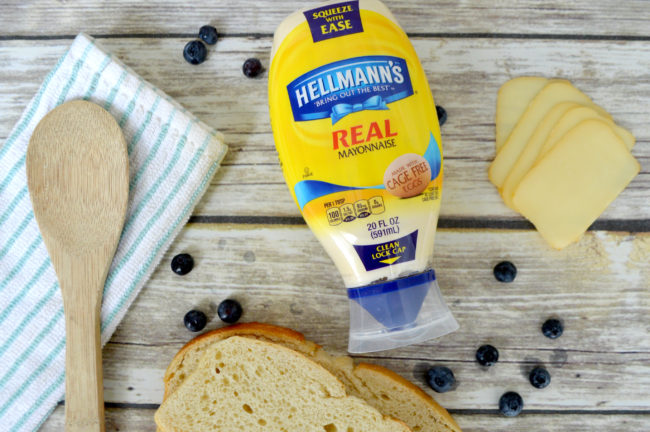 Grill Cheese Blueberry Strangewich
Prep Time: 7 minutes     Cook Time: 5 minutes     Servings: 2
1 cup of fresh blueberries
1 tsp. of granulated sugar
2 Tbsp.  Hellmann's®
4 slices  sourdough bread
4 ounces sliced Gruyere cheese
Toss blueberries with sugar in small saucepan and cook over medium-high heat, mashing occasionally with a fork, until slightly thickened, about 5 minutes. Set aside.
Evenly top 2 bread slices with cheese, then blueberry mixture. Top with remaining 2 bread slices. Spread outside of sandwiches evenly with Hellmann's® .
Cook sandwiches in large nonstick skillet over medium heat, turning once, until golden brown and cheese is melted, about 5 minutes.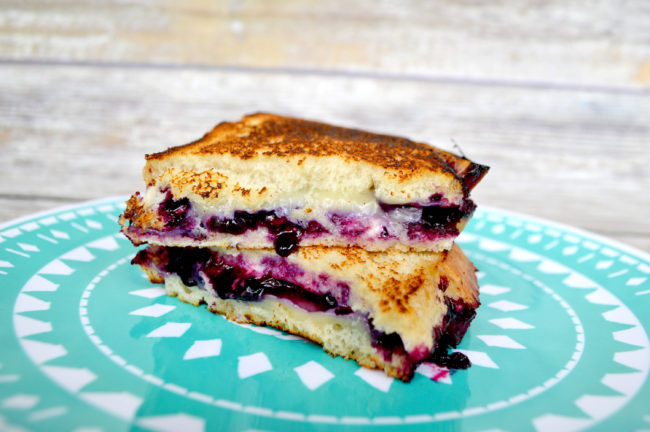 I know this recipe sounds strange but it tastes as good as it looks.  I challenge you to shake things up and try this recipe or make your strangewich with Hellmann's.  One squeeze can make all the difference.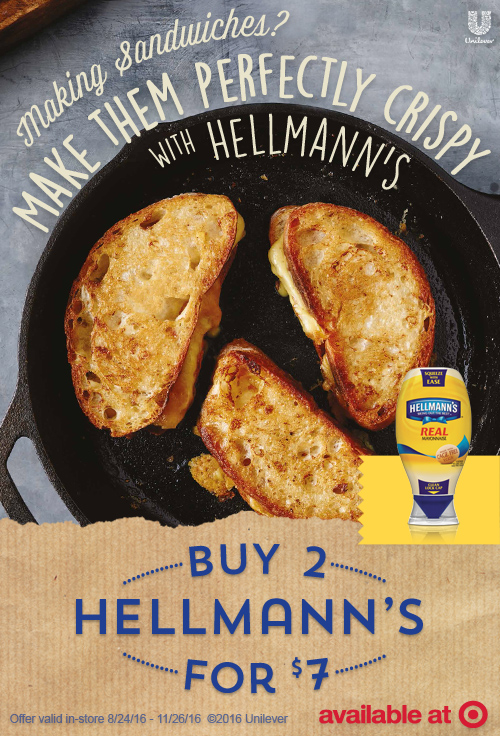 Try something strange with your family using Helmann's.  Head into Target between 8/24/16 and 10/1/16, you'll get 2 for $7 of the Helmann's Real Squeeze bottles. The more mayo the merrier!  Click HERE for more recipes and HERE find a store near you.