This post is sponsored by The J.M. Smucker Company, all opinions are my own.
Summer break will be here soon! Entertaining both girls all day can be a lot of work but I'm looking forward to not having to wake up at the crack of dawn. It's also a time to plan some fun play dates with my mom friends. Since my mom friends are tired like a mother like me, I'll be serving a new summertime treat, Dunkin' Donuts Cold Brew. As a refreshing pick me up, Dunkin' Donuts Cold Brew is perfect for a warm day. Available at Walmart, I'm going to show you how easy it is to make a pitcher of Dunkin' Donuts Cold Brew.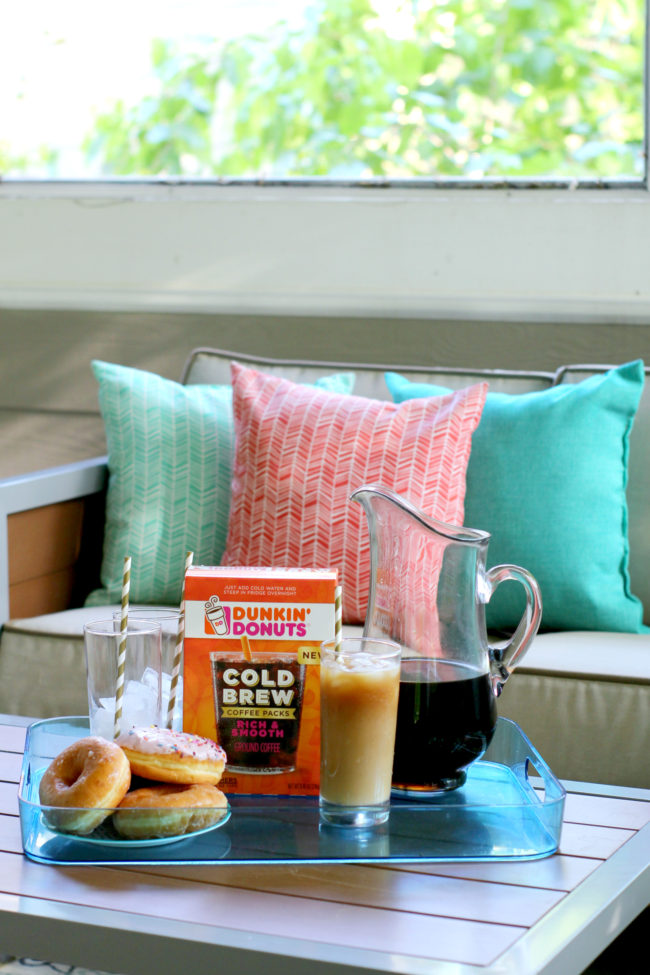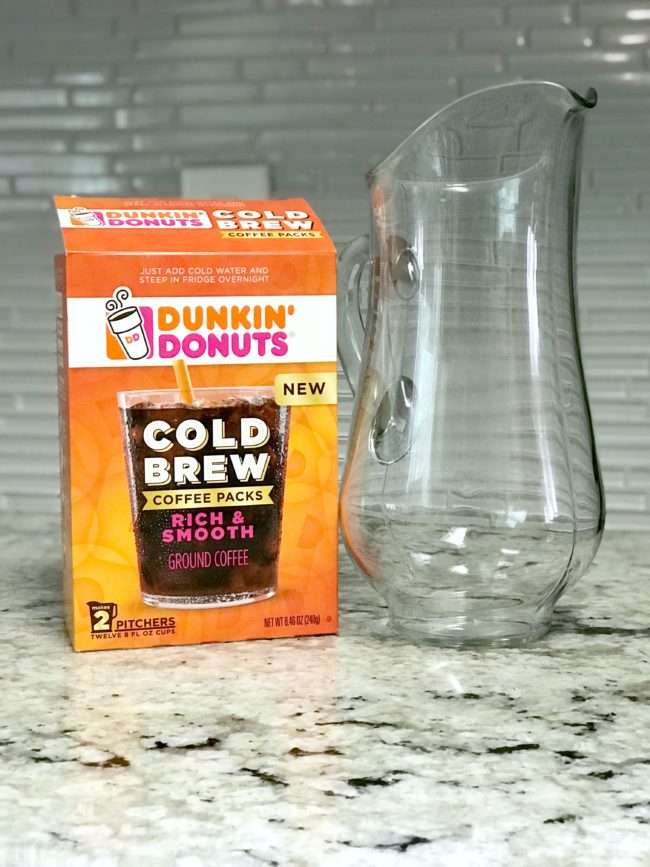 Each box of Dunkin' Donuts Cold Brew comes with two packets that will make two pitchers. I'm only making one pitcher.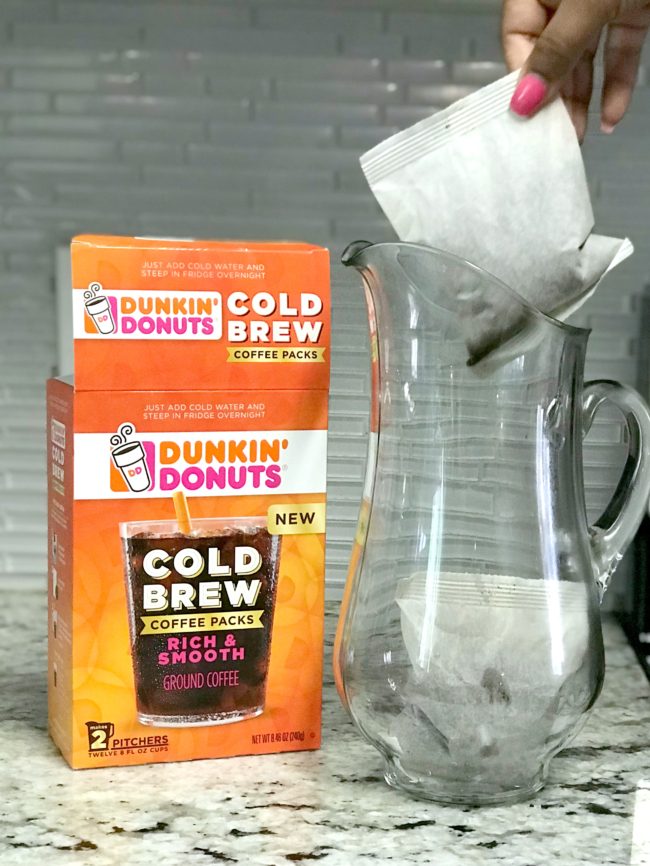 I open one packet and drop the two bags in my pitcher.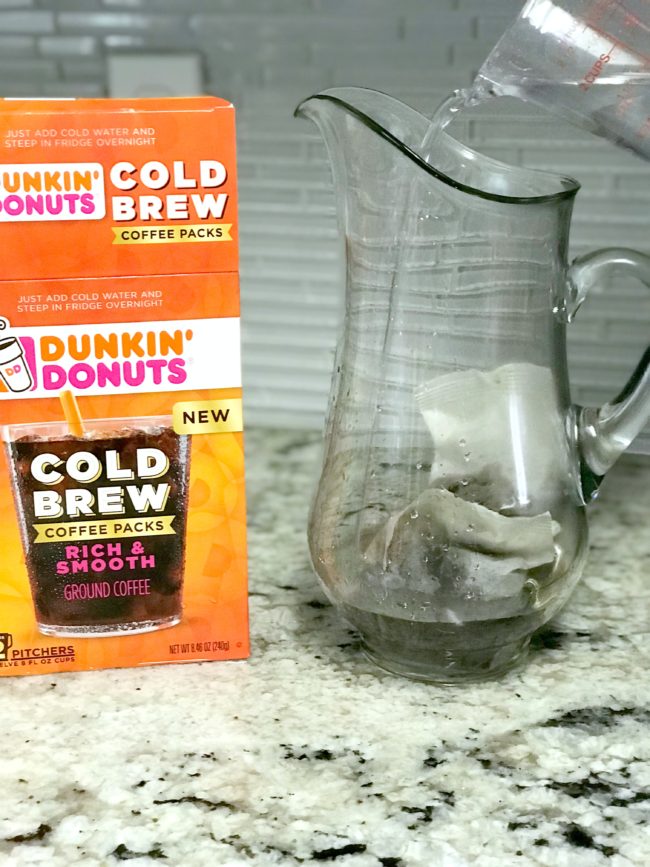 I add water as directed and place the pitcher in the fridge overnight (8 hours). Once I'm ready to drink, I can add in more water for my desired cold brew strength.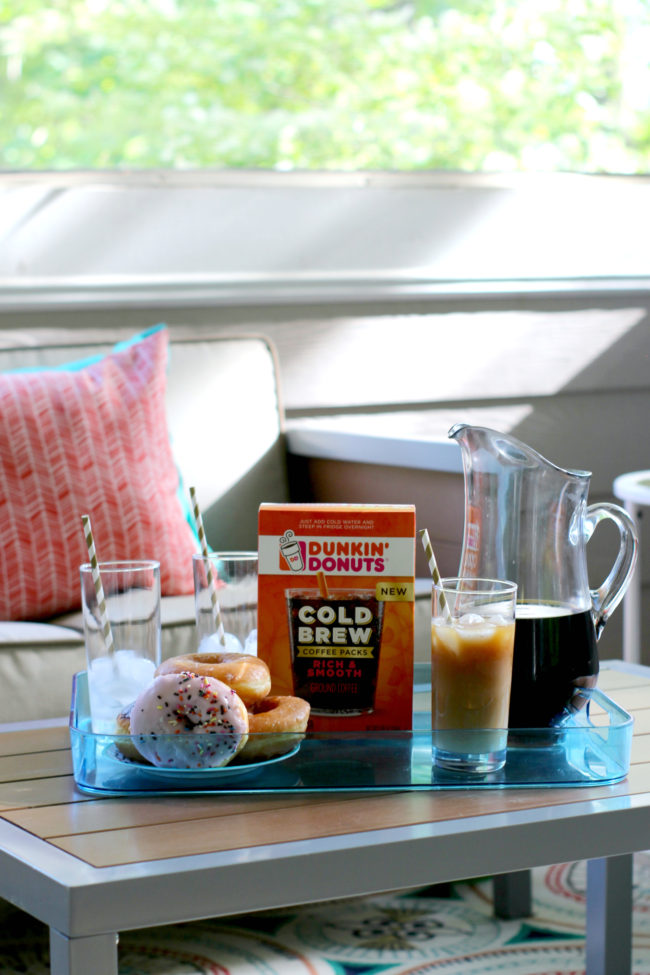 After pouring my Dunkin' Donuts Cold Brew over ice. Which by the way I'd seen on an ice-making reviewing site which reviews the best equipment needed to make ice! You should definitely check out, https://icemaker.zone/. I had then added a little almond milk. I have the perfect refreshing drink at home.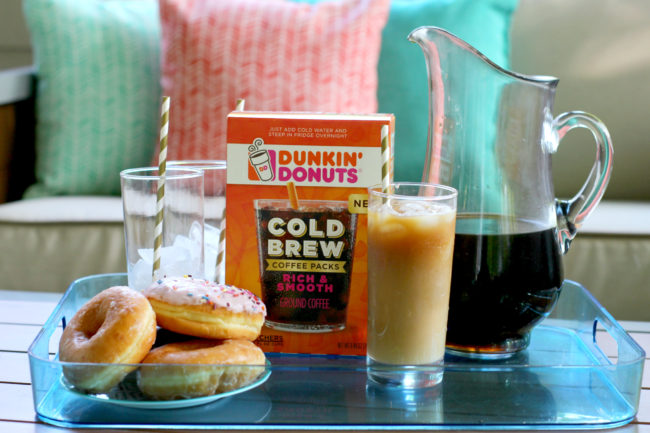 I've already got my porch all ready up to host my girlfriends and their kids this summer. One pitcher is good to sip on for up to a week when refrigerated. Dunkin' Donuts Cold Brew is great to serve at play dates or just to sip on at home. Head to Walmart to find Dunkin' Donuts Cold Brew in the coffee aisle.
Are you a cold brew/ice coffee fan? I'm looking for more delicious ways to drink my Dunkin' Donuts Cold Brew so please share what you like in your ice coffee.
© The J.M. Smucker Company © 2018. DD IP Holder LLC