When I was a little girl, my mom had to search far and wide to find a brown doll that resembled me.  I was almost over Barbies when they finally had came out with the brown Peaches n' Cream doll.  Remember her?  I'm so excited for Peyton and Harper to have brown dolls and characters in books that look like them.  First thing Peyton says when she sees books or dolls she says "She has a puff like mine" or "Her hair is curly like mine".  It warms my heart.  I'm happy to introduce you to Happy Hair "I Love Being Me" products.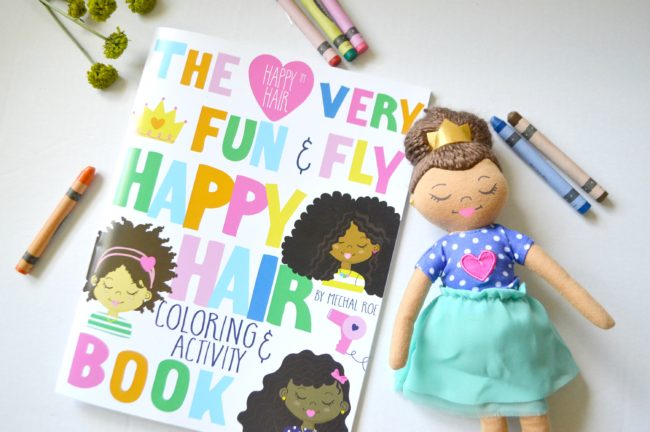 Peyton loves activity books.  The Very Fun & Fly Happy Hair coloring and activity book is the cutest thing I've ever seen!  Adorable activities featuring characters with braids, curls and straight tresses for Peyton to color.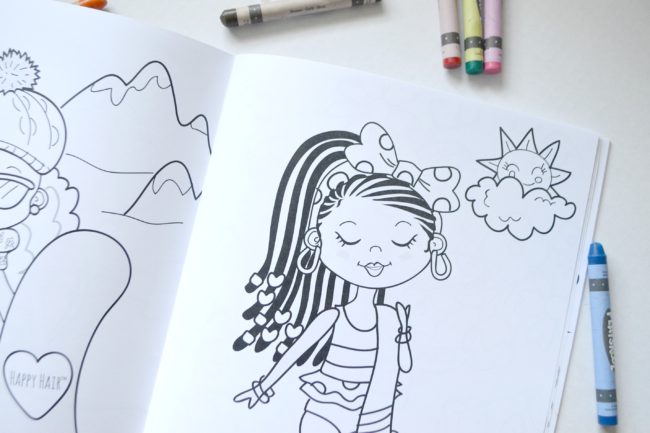 Seriously, how cute!  I didn't even want Peyton to color in this book.  I will for sure be buying tons of these for the little girls in my life.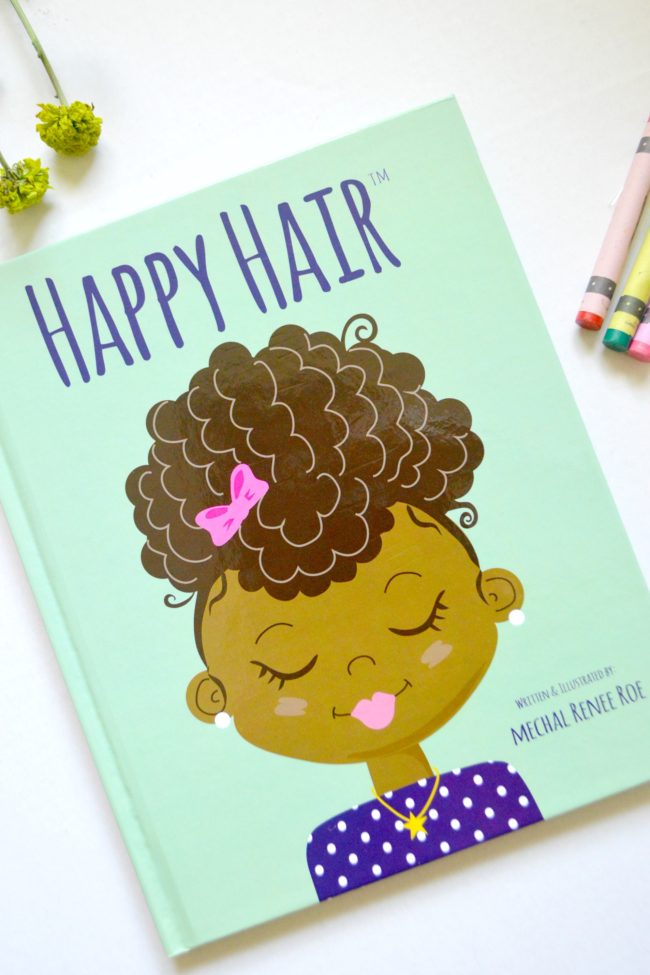 I had the honor of meeting the creator of Happy Hair, Mechal Renee Roe recently at the World Natural Hair Show.  I love what she is doing and the positive and inspiring vibes she is spreading to our young girls.  I always excited to add to Peyton and Harper's brown girl book collection (I'll share soon).  I hope that we can support and encourage Miss Roe to keep going!  Click HERE to learn more about Happy Hair.