This post is sponsored by Kohl's. I was paid for this post and received the included furniture and home decor as compensation. Thoughts and opinions are my own.
One of my 2017 goals was to have my home look like a picture in a magazine (or maybe a pamphlet). Unfortunately, I don't have the coins to hire an interior designer or buy all new furniture. Therefore I'm forced to work with what I got. Instead of starting from scratch in my living room, I added a gorgeous accent chair from Kohl's.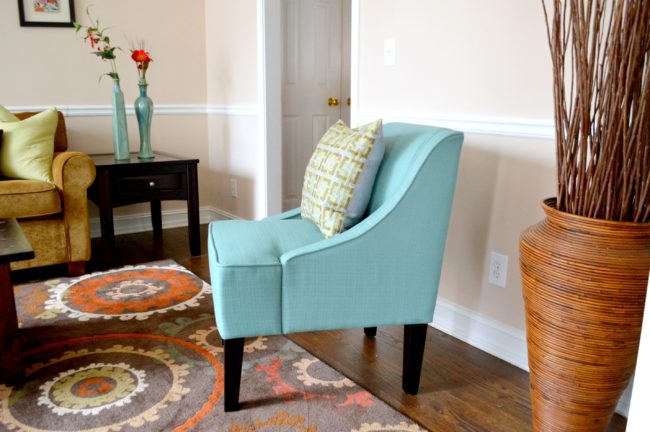 The Charlotte Swoop chair in Laguna is a breath of fresh air to my living room. This accent chair is chic and the perfect size for my living room. My living room was looking too…" brown". My area rug is brown, floors are brown, tables are brown and the couch is a greenish brown. I needed to bring some color into the space. I really need to find more things like this rug design guide, how to choose a luxury rug, to know where I need to go next.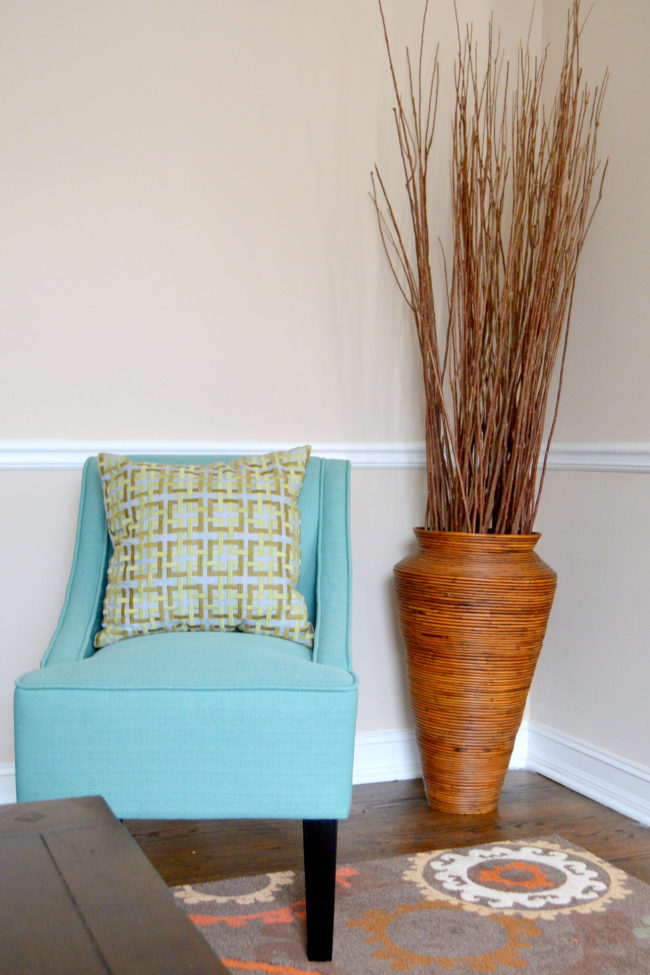 My living room ended up being brown because I always try to play it safe with my furniture investments. Adding a new accent chair was the perfect way to step out of my comfort zone and add some flavor to my "brown" living room. The true beauty of these occasional chairs is their ability to brighten up an entire room simply by existing.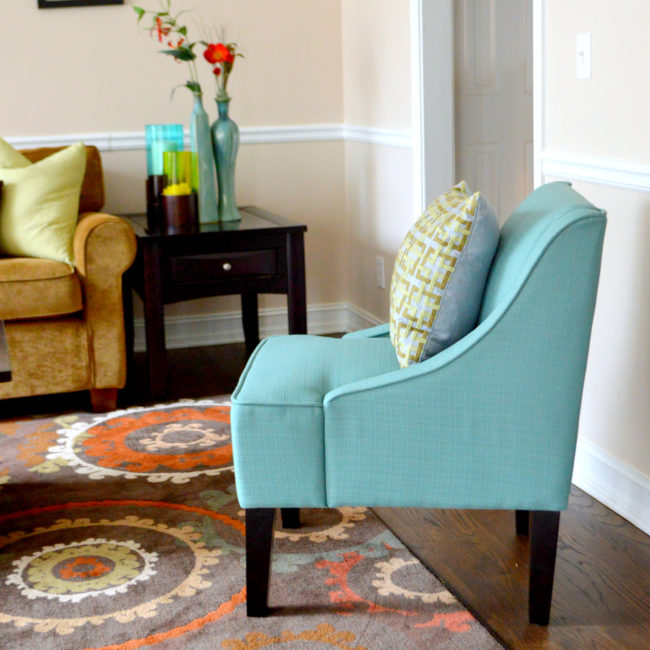 Kohl's has tons of accent chairs in different colors and patterns. So if you're like me and scared to commit to a bold color or patterned sofa, an accent chair is the way to go. As for my next furniture investment, I'll be looking to get myself a new table to spice things up in the living room. A friend of mine told me about a beautiful antique nest of tables that she saw online, but as I said, I'm slightly too low on coinage right now to be buying bespoke antique furniture.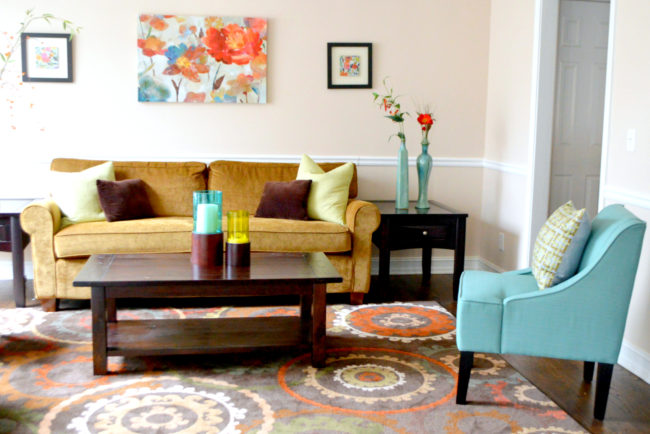 If you're looking for more living room furniture or looking to overhaul another room in your house, Kohl's has a ton of styles to choose from. Kohl's (online only) has furniture for every room in your home. Click HERE to learn more about Kohl's furniture offerings and special promotions.
· Home Sale – $10 off $50 home purchase with promo code HOME10 1/27-2/5
· Kohl's Charge holders – 15% off 1/29-2/1
· General offer – 20% off $75 purchase, 15% off all purchases 2/2-2/5
Now I'm thinking of adding a second accent chair, what do you think?
My blog may contain links to other websites. I am not responsible for the privacy policies of those other websites. When you click on a link, your information may be collected by those websites so I encourage you to read their privacy policies. These affiliate links are not associated with Kohl's.