I had all the feels this weekend.  Saddened by the Fridays events and then empowered the women's march on Saturday.  Millions of women and men around the world marched for women rights, LGBTQ rights, environmental issues, racism, black lives matter and more.  I have two young black women to raise.  Not only will they be faced with racism, but to have the Cheeto make decisions about their body?  I don't think so.  Black people were slaves for over 400 years and I refuse to go back in time.  Here's to girl power!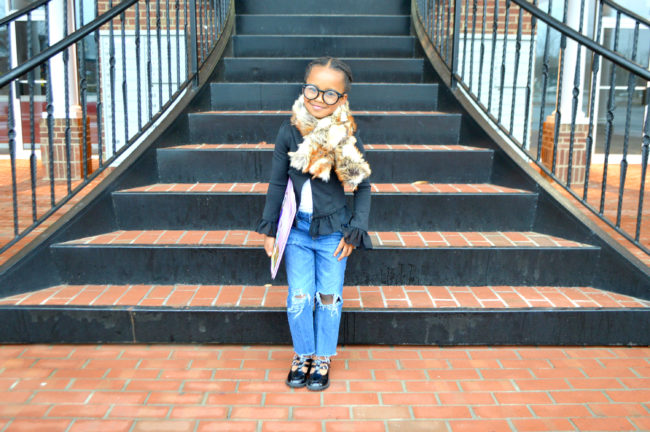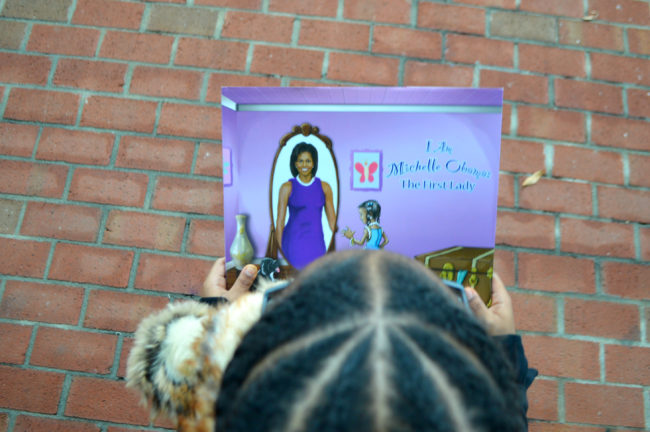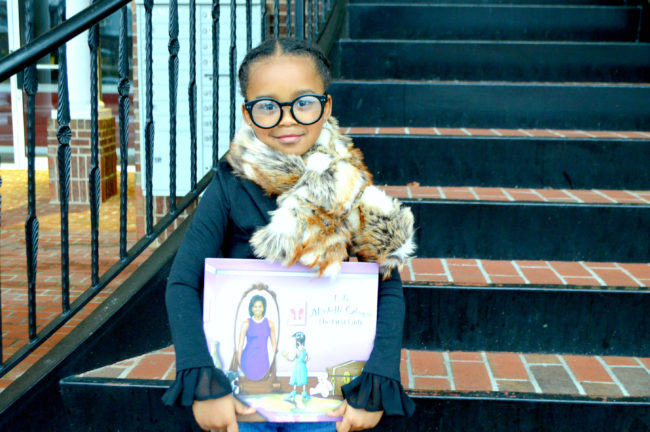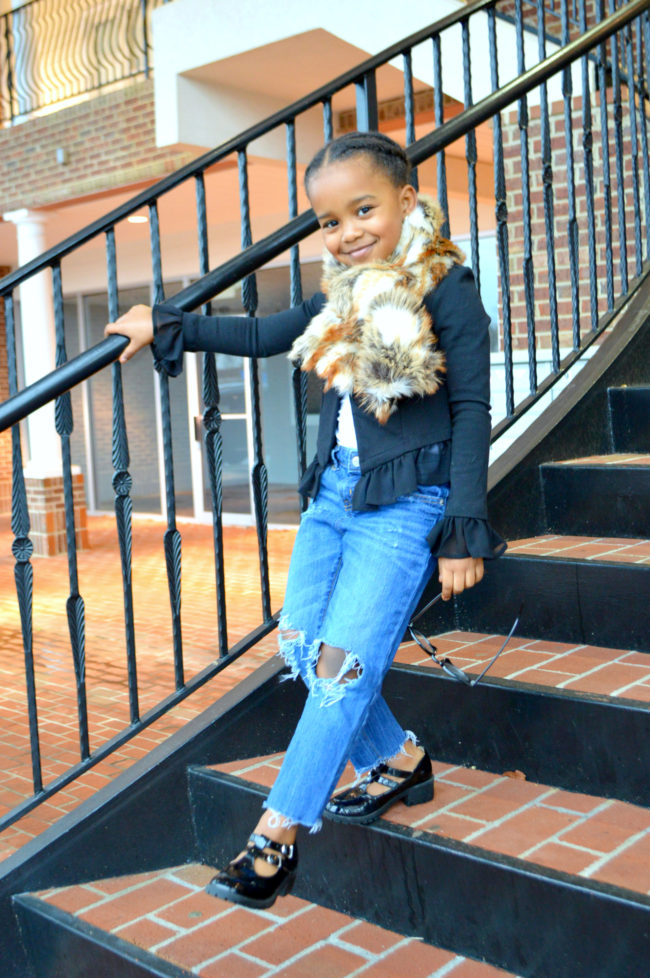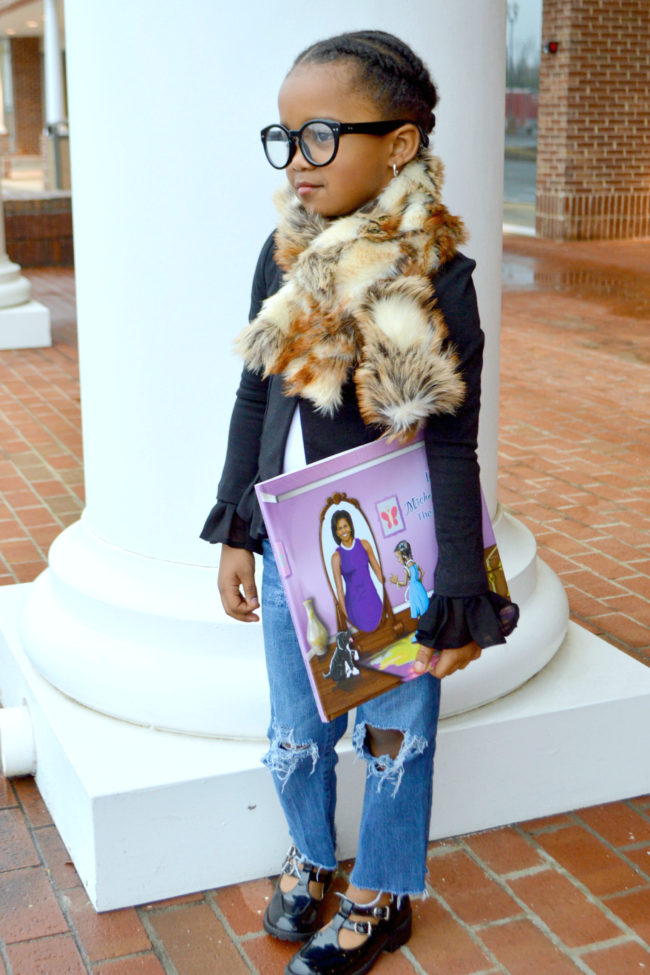 Blazer, Kohl's (similar) | Boyfriend jeans, DIY | Shoes, Target | Faux fur wrap, F21 (similar) | Book, I Am Michelle Obama 
This weekend was very emotional.  I was reminded that I fight to empower my girls.  Peyton was a baby when we bought her the I Am Michelle Obama book.  It's a constant reminder that she can do anything.  Peyton is a smart and strong little girl and knows that she can do or be anything she wants if she works hard for it.  Moving forward, I hope we can use this common bond to keep fighting together.  I'm praying that women of all races will continue to have the hard conversations and come together to fight social injustices in our country.
Did you march this weekend?