I wanted to check in with my fitness and weight loss update.  So far I'm down 9 pounds since January 2nd!  *Hits the Dougie*  I can't believe it!  It hasn't been easy.  I've been hitting the gym 3 to 4 times a week and spending a lot of time prepping my meals.  It's so worth it!  I still have another 15 pounds I would like to shed.  We're closing out the first month of the year and some of your are ready to ditch your weight loss goals.  I wanted to share with you a few things that give me a reset button for staying in the weight loss game.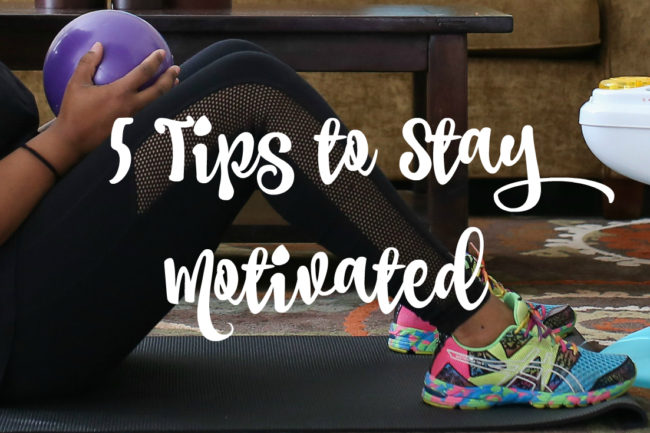 Update your playlist.  Buying new music always pumps me up for working out.  Get you some new Drake, 2 Chainz, or Taylor Swift.  A little ratchet music never hurt anybody.
Try a new class.  I love my regular classes, but sometimes it's good to switch it up to shock the body.  I'm looking forward to trying Soul Cycle even though I know I can't hang.  I'll just pick a bike in the dark corner.  I also plan to try Pure Barre.  Also, check out Groupon and Living Social for discounted fitness classes.
Buy a new workout fit.  Who doesn't like new clothes?  I try to add a new piece of workout clothes every few weeks.  I'm excited to hit the gym because I know I have something cute to wear.  Fabletics, Old Navy, and Walmart have super cute workout clothes.
Make a friend.  I'm a very social person so I never meet a stranger.  Get to know people at the gym.  I'm not saying get all weird and stalker'ish.  But if you see the same person a few times in the class, maybe break the ice and ask how long have they been coming or what other classes do they take.  This could lead to having an accountability partner.
Try new recipes.  Since I've been doing a lot of cooking I'm starting to get bored with my meals.  I decided to search for some new and tasty recipes.  Instead of picking up some hot wings, I've been scouring Pinterest to find new meals.
These small things My weight loss journey hasn't been perfect but I'm not giving up.  These small tips help to keep me going.  I'll share more details on exactly what I'm doing and progress photos soon.
What gets you motivated and recharged to keep going?  Please share in the comments.