This summer is going to hit a little differently this year and probably next year. I've been thinking about all the events parties and BBQ's that won't happen this year. I miss looking for cute outfits to wear and stepping out. Even though I'm not going anywhere, I'm still shopping and planning looks. Might as well find some sense of normalcy and get dress anyway.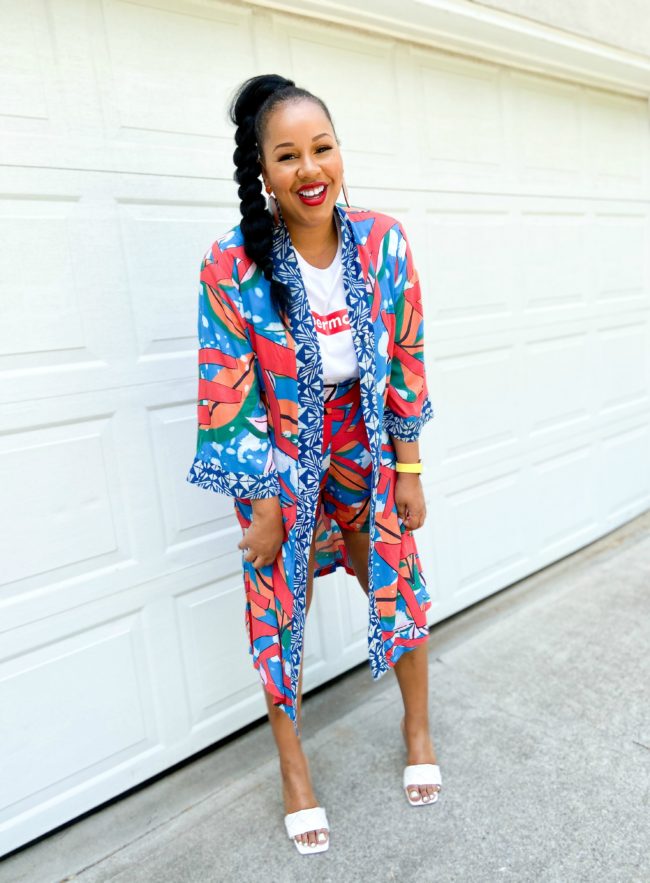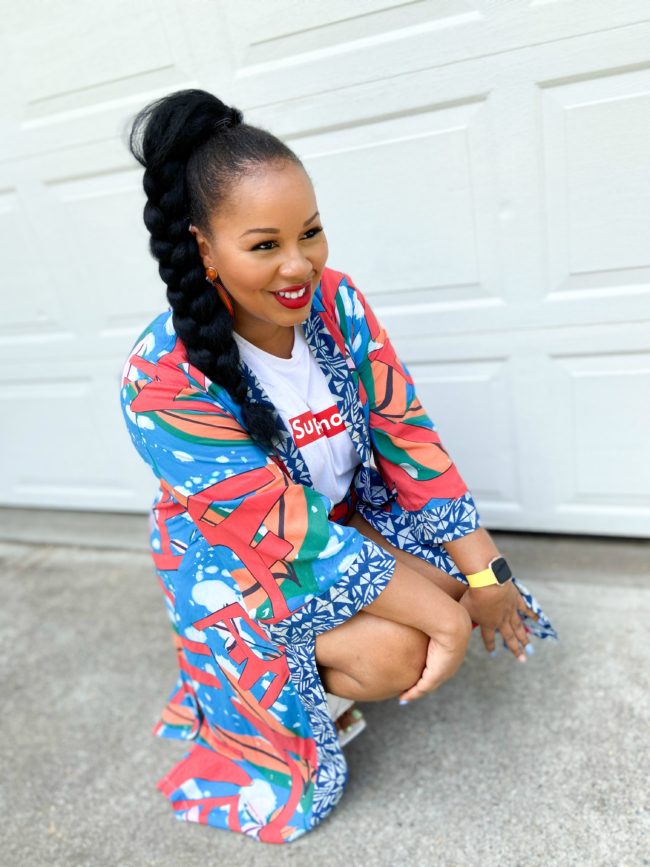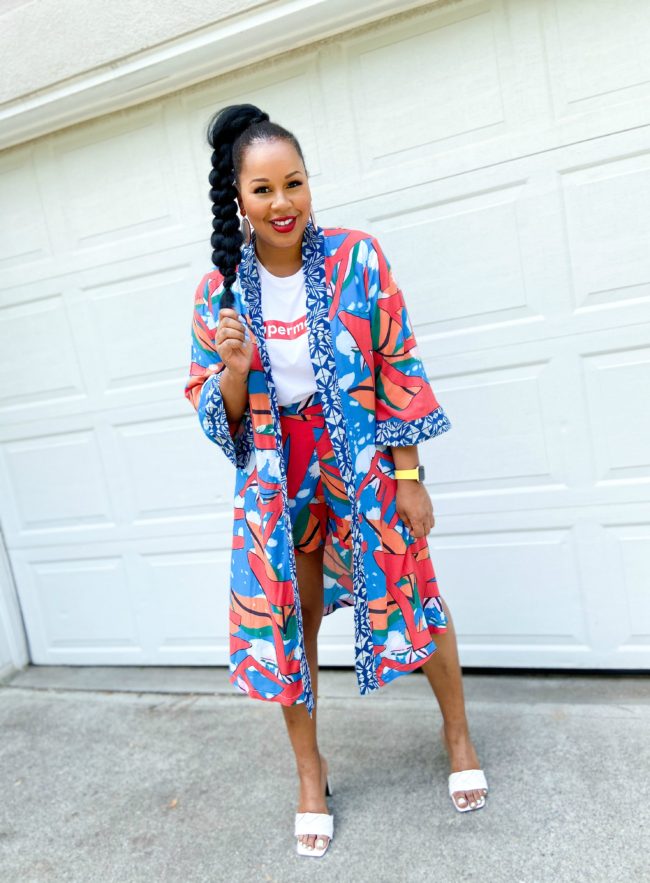 Kimono and shorts, Suakoko | Shoes, ASOS | Tee, Supermom Culture
I love me a good kimono. Suakoko has been been coming through for me over the years with fly kimonos. You can wear them with everything. They are great for concealing those extra pounds that have been put on during the quarantine *insert struggle face*.
Do you miss being outside? Are you still here for style posts?