It's finally starting to feel like spring.  When spring arrived so did the cold front that we didn't even have during the winter.  I was even contemplating digging out my Uggs and sweaters again.  Now that the weather has been consistently warm, my Ugg boots have gone back in to hibernation.  I've even packed away the girls sweats suits and boots for cute springtime outfits from H+M.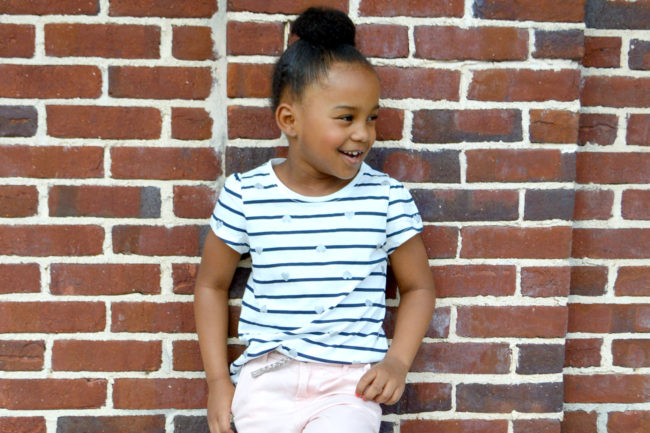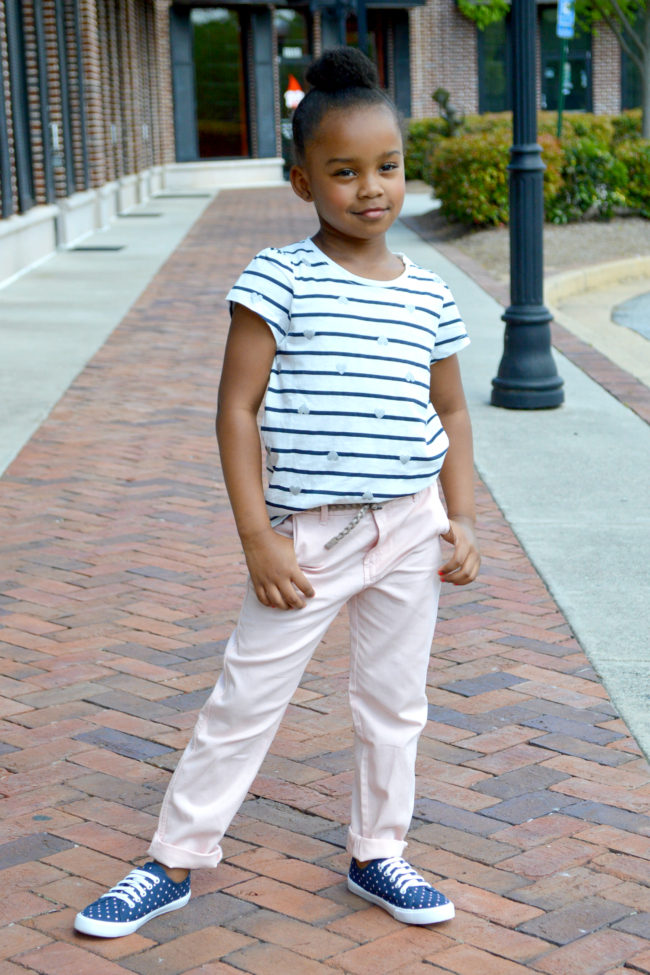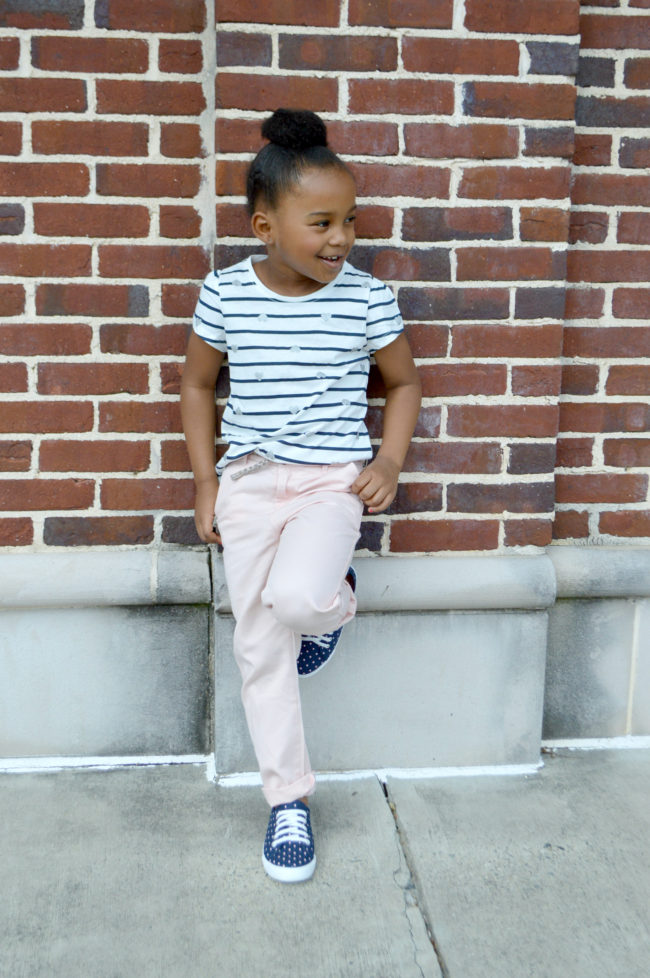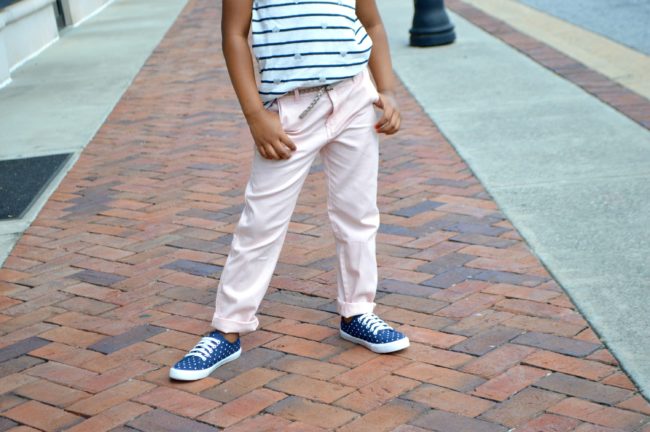 Shirt pants, and shoes c/o H+M
As much as I love fabulous glam outfits (like what Harper wore on Easter), I love preppy looks for kids.  The preppy look always looks fresh and timeless.  I'm on a mission to find myself the perfect chinos so I can recreate this look.  This is a great transition to summer outfit or when it's a bit chilly out.  I'm nervous  to see what these pants will look like after school.  Check out more of H+M spring looks for kids HERE.