After brows, lashes play a major role in how your face looks every day.  Those tiny hairs across our eyes can take your face from zero to one hundred in seconds.  Unfortunately, because I'm barely getting out of the house with a washed face, applying lashes or mascara is the last thing on my to-do list.  That all has changed now because I recently got my first lash extensions by ResurFace Skincare and Lash Boutique in My Salon Suites in Buckhead.  Game changer!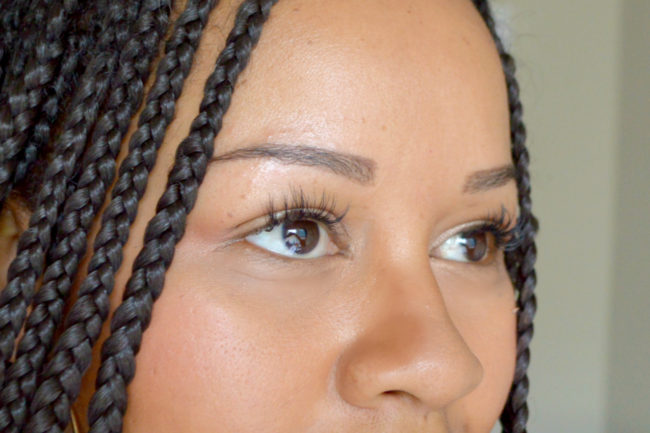 The first thing that I asked Natasha at ResurFace Skincare and Lash Boutique was what is the difference between lash extensions and individuals.  Lash extension is single strands of faux eyelash hairs attached to your current lashes and last 3 to 4 weeks.  Individual lashes are basically the like strip lashes and glued to the base of your lashes and may last a few days.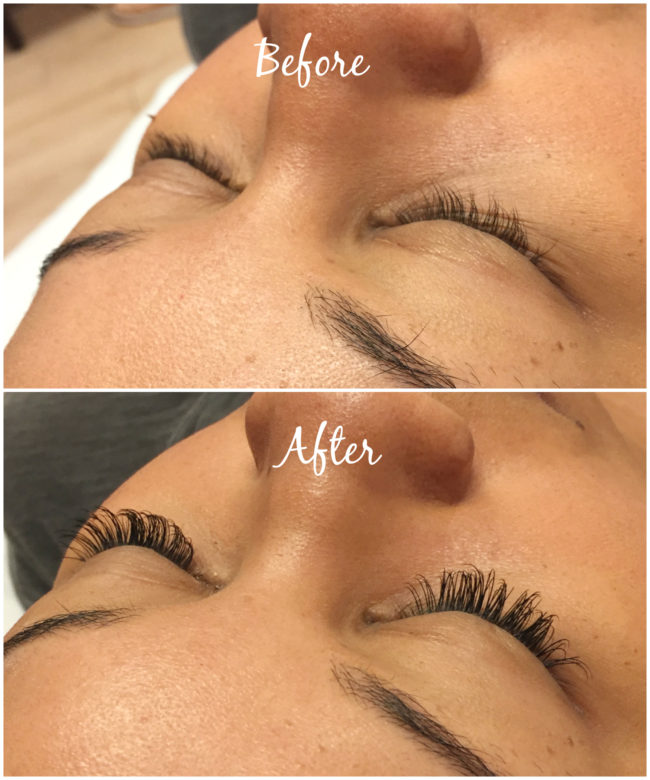 In the before photo, you can see my lashes were a decent length but very thin.  I also needed my brows done.  Natasha attached a single strand of faux lash hair to each of my current lashes.  This process takes about 2 hours.  Well worth the natural look in the after.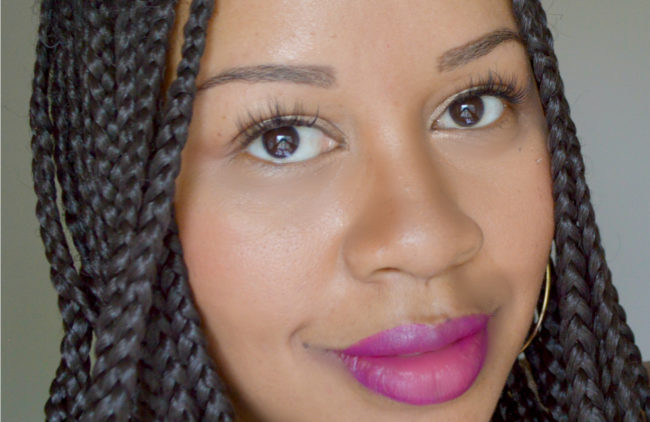 I love my new lashes!  I've had complete strangers coming up to me to tell me I have beautiful lashes.  Being the crazy person that I am, I'm quick to say "Thanks, they're extensions".  I end up talking to them for 5 minutes about the process.  Without a stitch of makeup, my eyes look bright and woke.  I've learned to apply my own strip lashes but I never have the time to put them on.  And then, don't let me forget to put on mascara…. my face just looks sad.
I know what you're wondering… can you wash your face, do they fall out easily, and how long do they last, etc.  Below are a few things to keep in mind when getting lash extensions.
Initial application takes about 2 hours and last 3 to 4 weeks.  Maintenance of the lash extensions takes about an hour.
You can NOT get your eyes wet for the 1st 24 hours.  After that, you can swim or splash water on your face.
You have to be gentle when you wash your face.  I love to scrub my face and eye area but now I gently wash my face in the shower and then focus on my eye area once I'm the shower and in the mirror.
The lashes don't come off as easy as I thought.  Harper and her little afro puffs have wiped these lashes back and forth several times a day.  My lashes are still standing.
The lashes will fall out with your natural lashes.  We all lose lashes daily in general.  You can expect this to continue to happen with lash extensions.  I seriously think I've only lost 10 hairs in two weeks.
You don't need mascara.  Why would you?  If you do use mascara, I'm sure it will probably pull some of your lashes out.
You can use baby wash to clean around your eyes.  Baby wash and q-tips are my best friend when it comes to deep cleaning around my lashes.  I only do this when I wear eye makeup and eyeliner.
That's all I can think of about my new lashes.  They feel and look so natural.  I'm addicted and will be headed back to Natasha soon.  I've added the lash maintenance to my monthly budget because I couldn't imagine life without them.  If you're in the Atlanta area contact Natasha at ResurFace Skincare and Lash Boutique at  My Salon Suites in Buckhead.  Natasha is such a sweet and professional lady and you will not be disappointed.  Natasha also provides clinical skin care treatments. Hit her up and tell her Trina sent you.
ResurFace Skin & Lash Boutique | 1820 Peachtree Rd. NW Suite #405, Atlanta, GA
(404) 919-0822 | info@ResurFaceSkincare.com
Do you wear lashes or have tried lash extensions before?  If you have any questions, leave in the comments.