Happy Valentine's Day!  Sorry for being a little quiet around this parts.  The flu and colds have taken over my home.  Last week both Peyton and Harper were sick.  Now I have the flu.  I woke up this morning to Peyton having a fever again.  I can't wait for everyone to be at 100% again.  I managed to snap some cute pics of the girls this weekend when everyone was feeling good.  Watching these two girls together just melts my heart.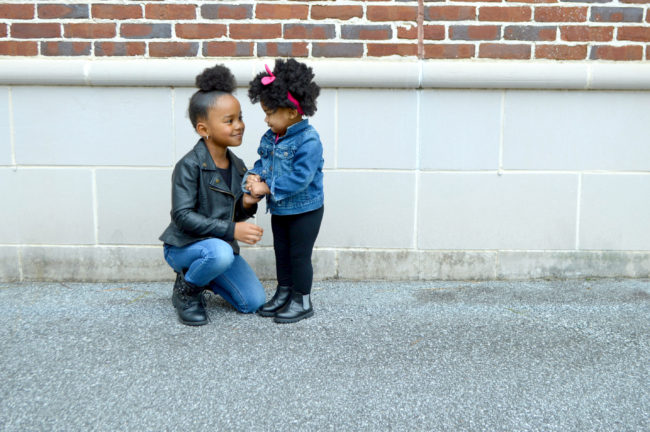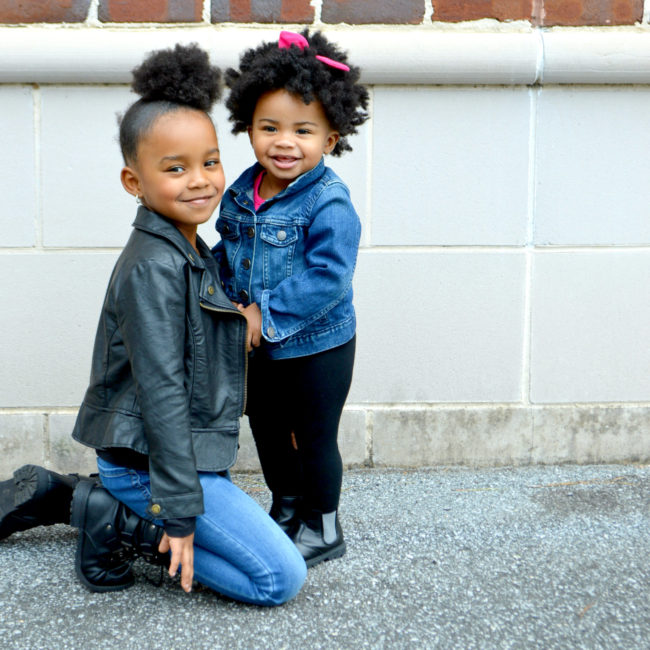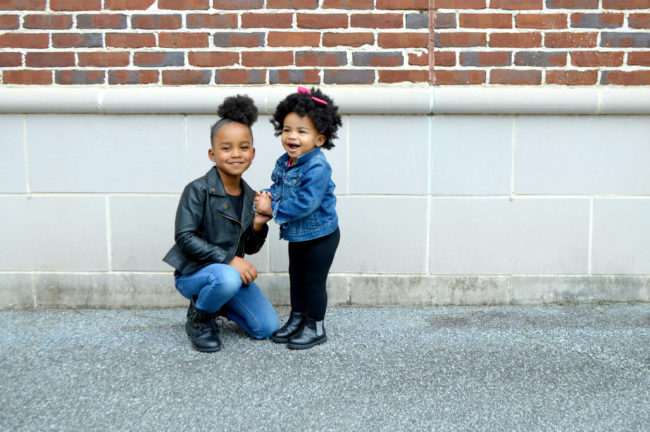 Peyton: Moto Jacket, Target (similar) | Joe's Jeans | Boots, Jetaime 
Harper: Denim jacket, Baby Gap | Tee, Walmart | Leggings, Target | Boots, H + M
We wish you a day full of love, even if that means lovin on yourself.  I would love if you could send healthy vibes in this direction!  We need them.