School starts Monday!  I'm trying my best to get prepared this weekend.  This weekend will be filled with grocery shopping, ironing and washing hair.  I'm a true believer in laying out school clothes for the week on Sundays.  That way there are no disagreements about what Peyton wants to wear at 6am.   Trust me, it makes life in the mornings a whole lot easier.  This year, I decided to make closet dividers so the outfits can stay organized.  Here's how I made Peyton's closet dividers for $2!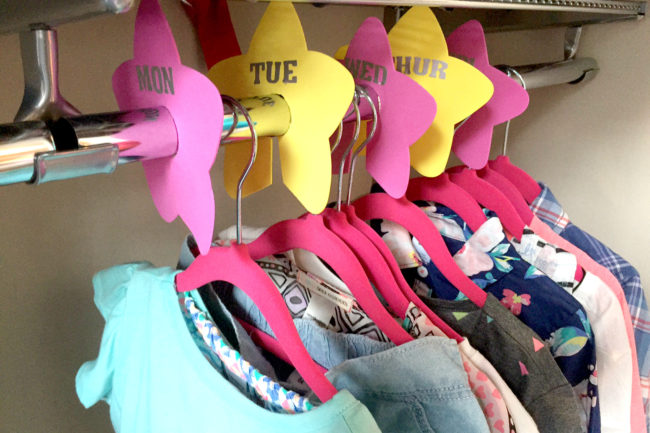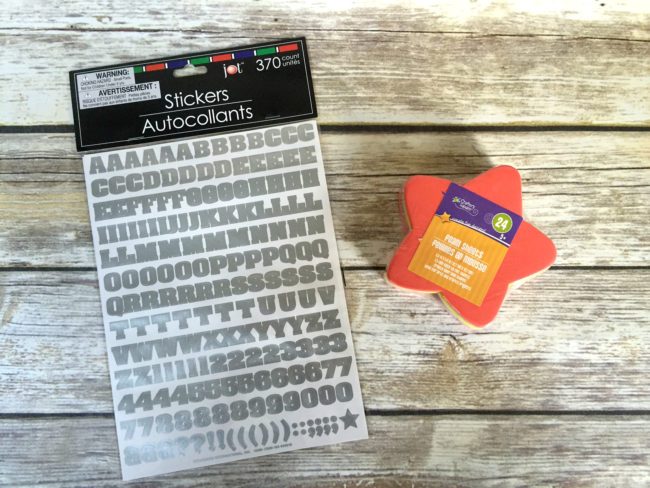 I picked up some stickers and foam shapes from Dollar Tree.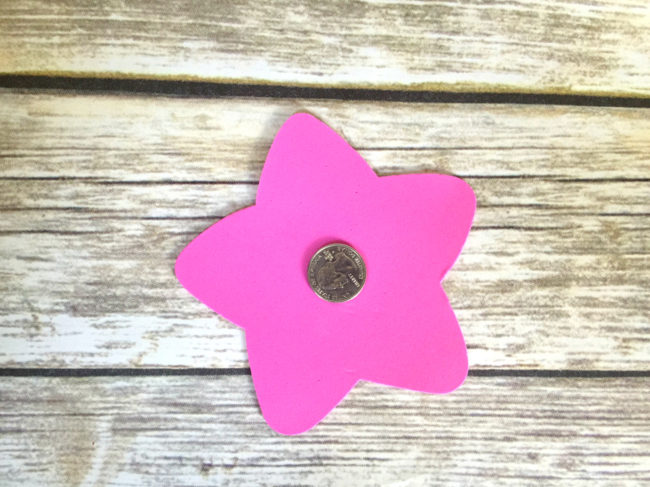 I used a quarter to trace a circle in the middle of the foam shape.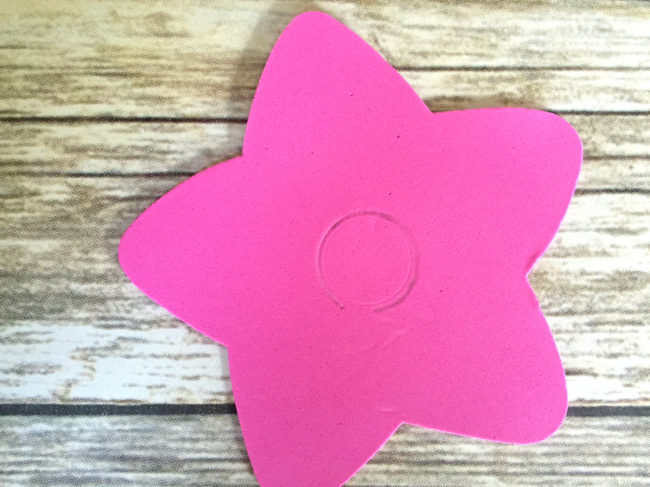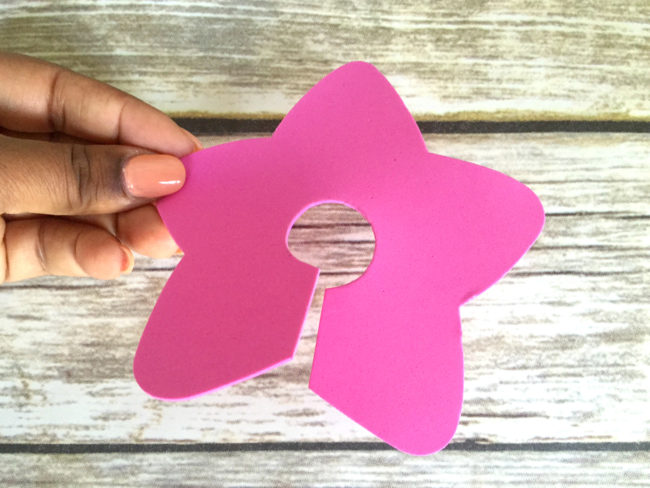 Using a pair of scissors, I cut straight up to the circle and around the outline.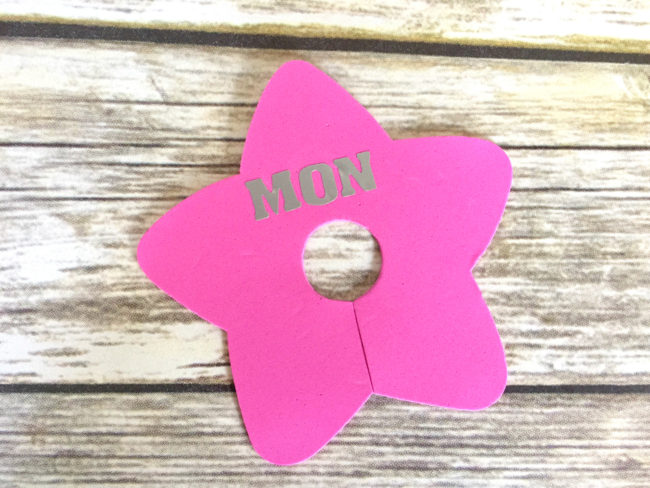 Since space is limited, I decided to abbreviate the days of the week with the stickers.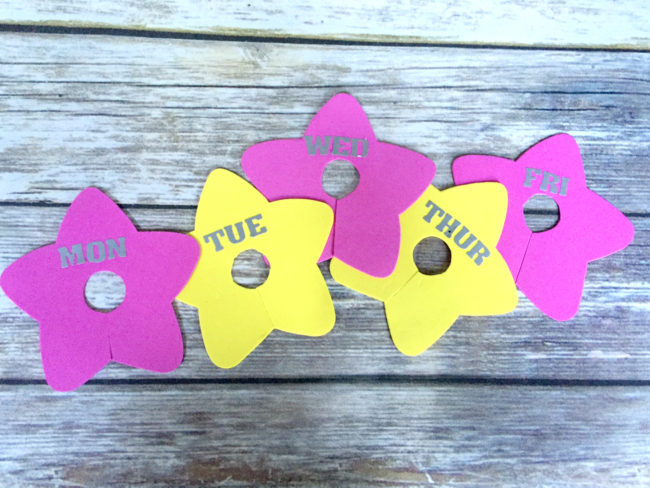 This cute DIY only took about 15 minutes and turned out so cute.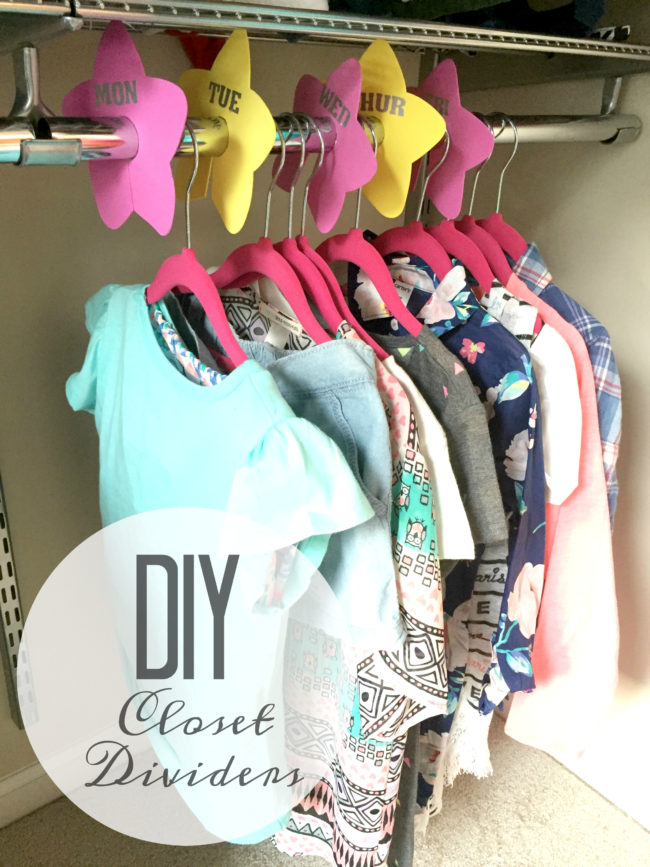 I made something similar for Peyton before she was born to organize all her baby clothes by months.  Since I'm on a roll, I'm going to make some for Harper, but she's already wearing 24 month clothing.
How do you organize your child's school clothes?  Do you lay them out at night or pick them out in the morning?  Feel free to pin an image.