Strollers have come a long way since I had Peyton over 6 years ago. The new strollers are more stylish and functional. Finding a kids pushchair can be a pretty difficult task. I get asked a lot of questions about the strollers I use for Harper. I wanted to share our new favorite set of wheels, the Supa Pushchair from Cosatto.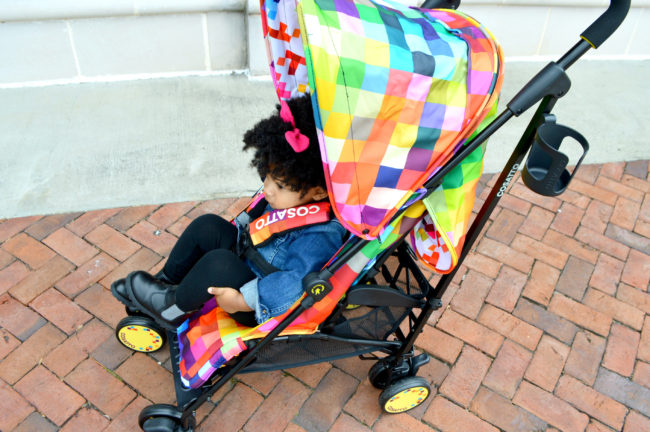 Starting from Italy, and now in Europe, Cosatto delivers "Baby Stuff with Personality". They're not lying. When you cruise the Cosatto website you can tell they didn't hold back. In a sea of black strollers, theirs definitely stand out.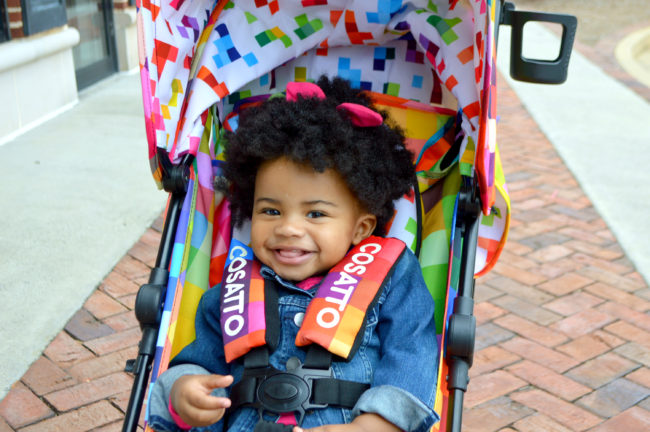 The Cosatto Supa Pushchair is a lightweight umbrella stroller that is available in 9 fun graphics. It was really hard to choose one but this one matches Harper's personality perfectly.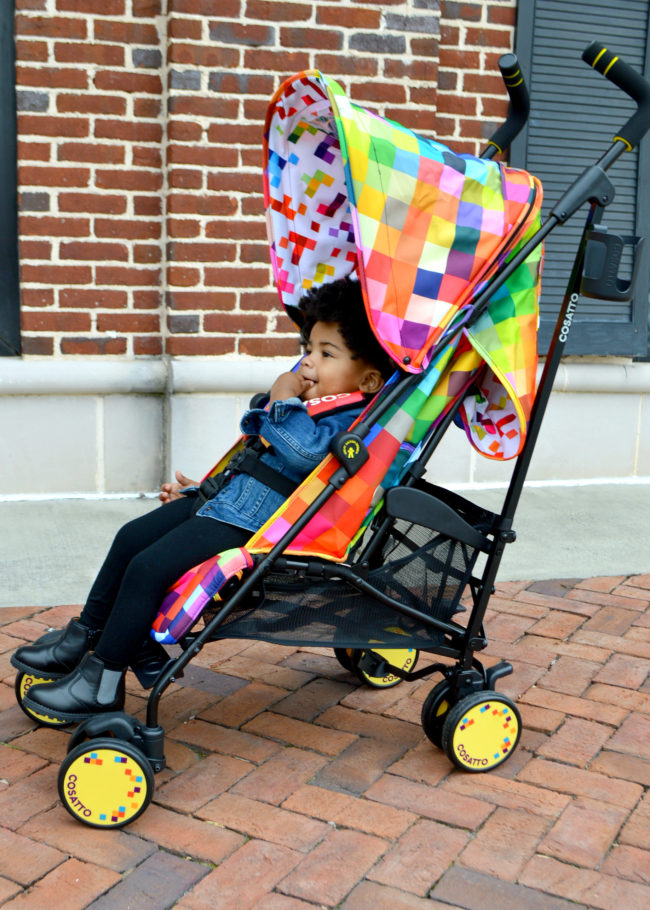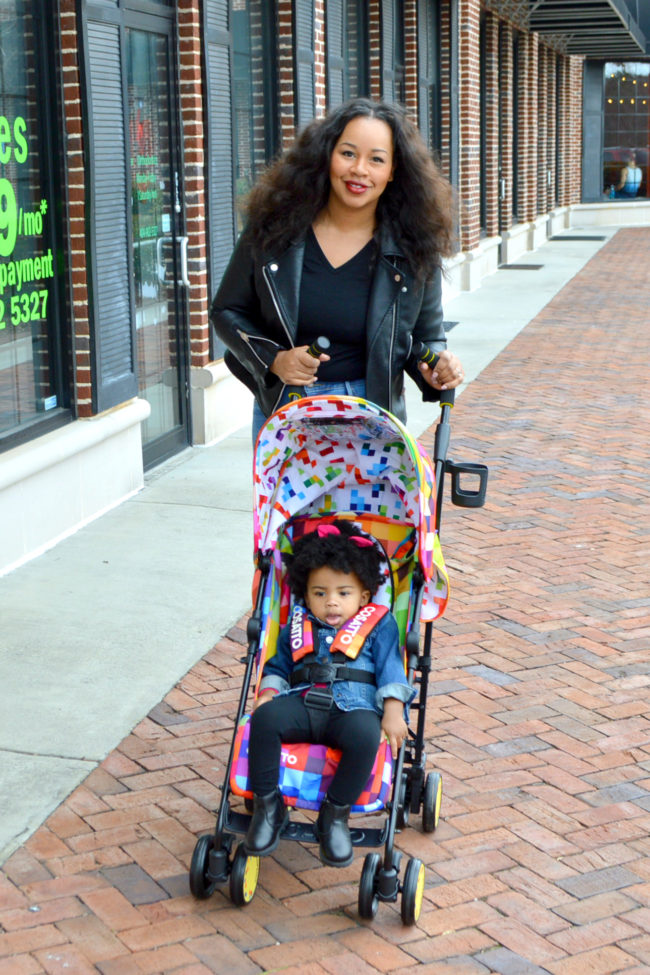 The Supa Pushchair also come with adjustable handles. This is super important if you want to walk standing up straight while pushing a stroller.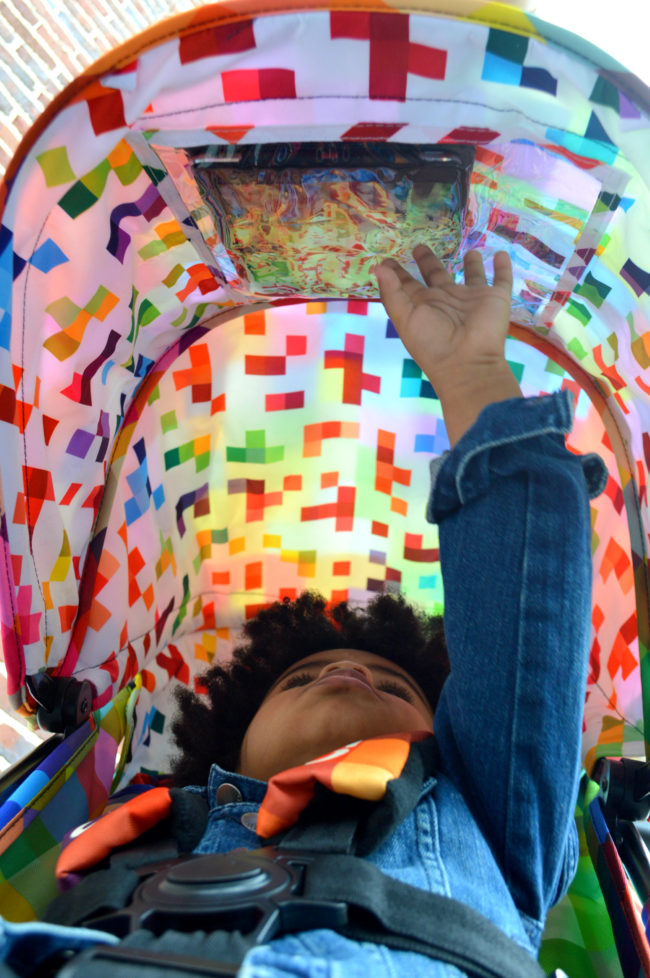 Media pocket may be the best part of this stroller. No secret that I like to spend time at the mall shopping. To keep Harper occupied I may let her watch Elmo on my phone or on the Ipad, but I'm always nervous she is going to drop it without me noticing. The Cosatto Supa Pushchair has a pocket in the visor that allows her to watch her favorite videos without having to hold the Ipad. GENIUS! Worst case scenario when we're looking for the Ipad, it's probably in the trunk with the stroller.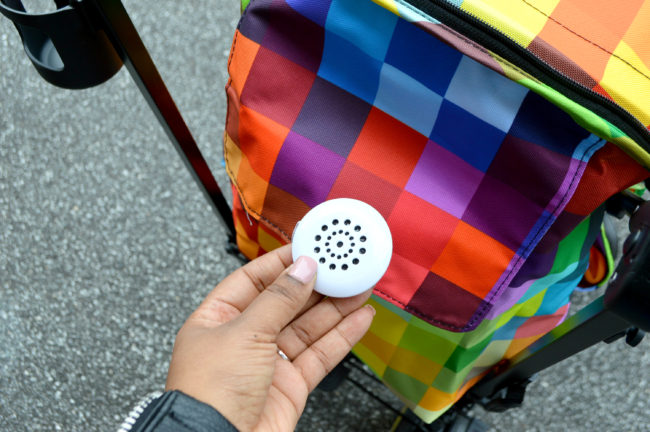 The Supa Pushchair also comes with a speaker that you can connect to your phone or Ipad.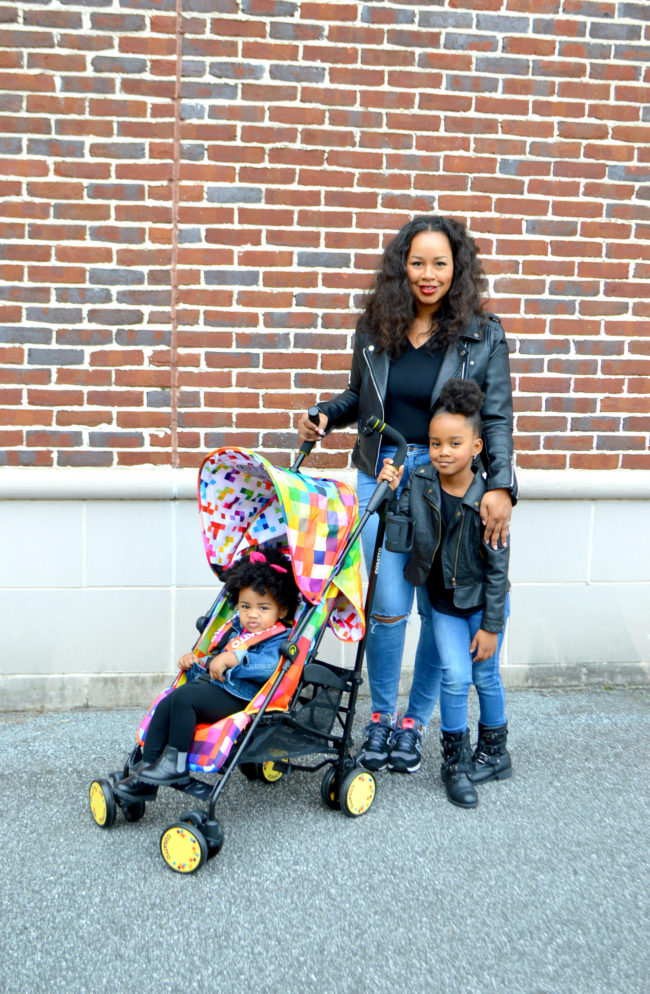 Doesn't this stroller makes us look super cool! Here's a summary of the highlights of the Cosatto Supa Pushchair.
Arrives already assembled. I just had to snap on the visor.
Nine patterns to choose from.
Folds and unfolds easily.
Lightweight.
Comes with a cup holder, rain cover, speaker and bunting for the winter (not pictured).
Several pockets and large under basket.
Adjustable handles.
Large visor to block out the sun.
One touch seat reclining.
Durable fabric.
I seriously couldn't find an issue with this stroller. Outside of the fact that the Cosatto Supa Pushchair is super stylish, it's also very functional. It checks off all the boxes on my must haves for a stroller. Let me know if you have any questions, please leave in the comments. You can also check out our other stroller reviews HERE and HERE.
*I received this stroller for review purposes. Thoughts and opinions are my own.