This post is sponsored by Cheerios.  Thoughts and opinions are my own.
Growing up, having a box of cereal in the cabinet was a must.  My mom worked a lot so my go to meal was always cereal.  Breakfast, lunch or dinner, If I was hungry I would make me a bowl of Cheerios, with or without milk.  I also remember waking up on Saturday mornings and making myself a big bowl of cereal and watching cartoons.  I probably remember it mainly because it was my only chance at watching cartoons for the week (Yes, I'm that old). Even though my girls can watch cartoons and videos on demand, I love when Peyton take the initiative to shares her Cheerios with her baby sister.  With the help of Cheerios my girls can share a special moment with family near and far and so can you.  Keep reading for details.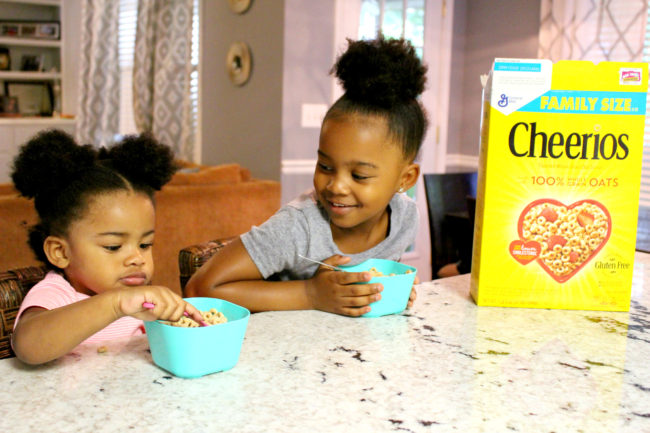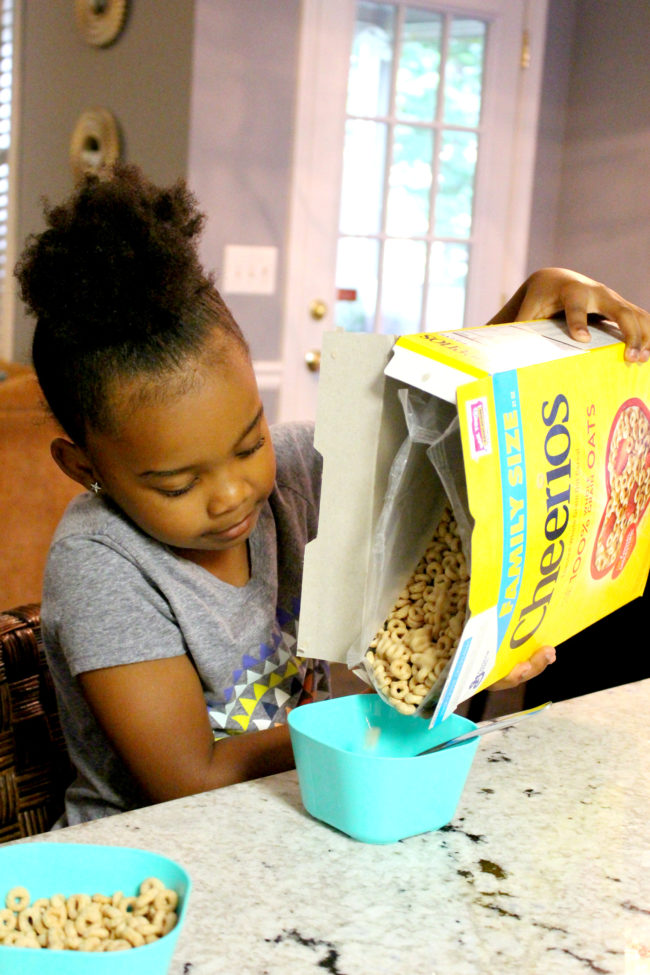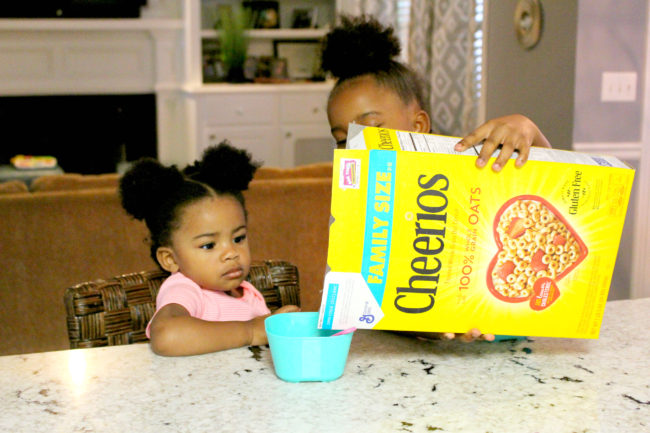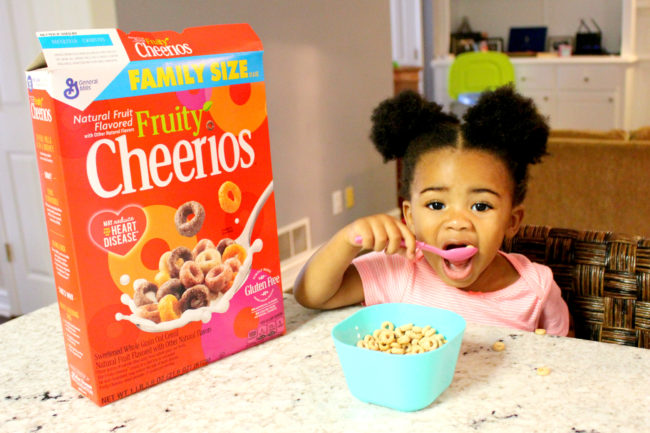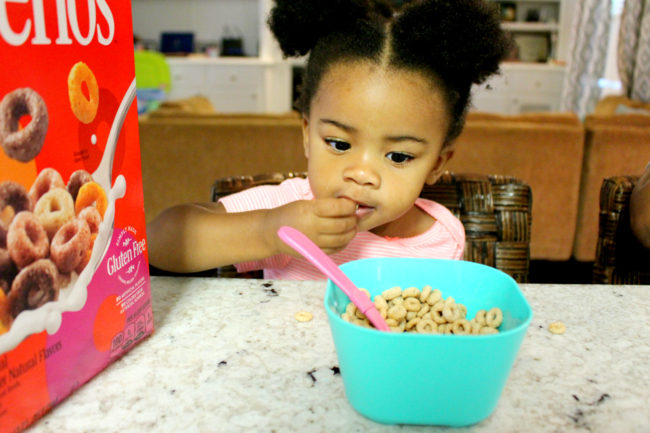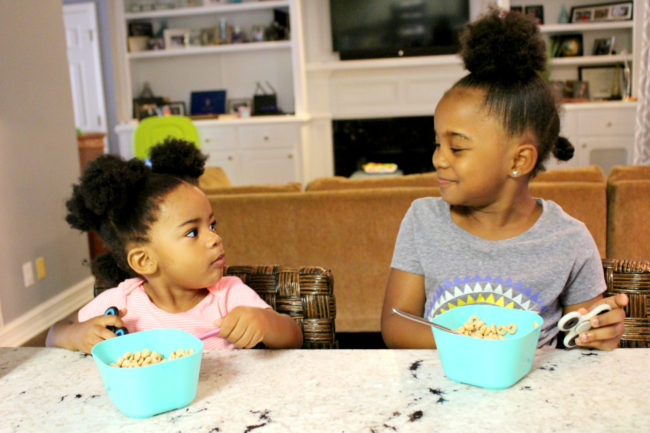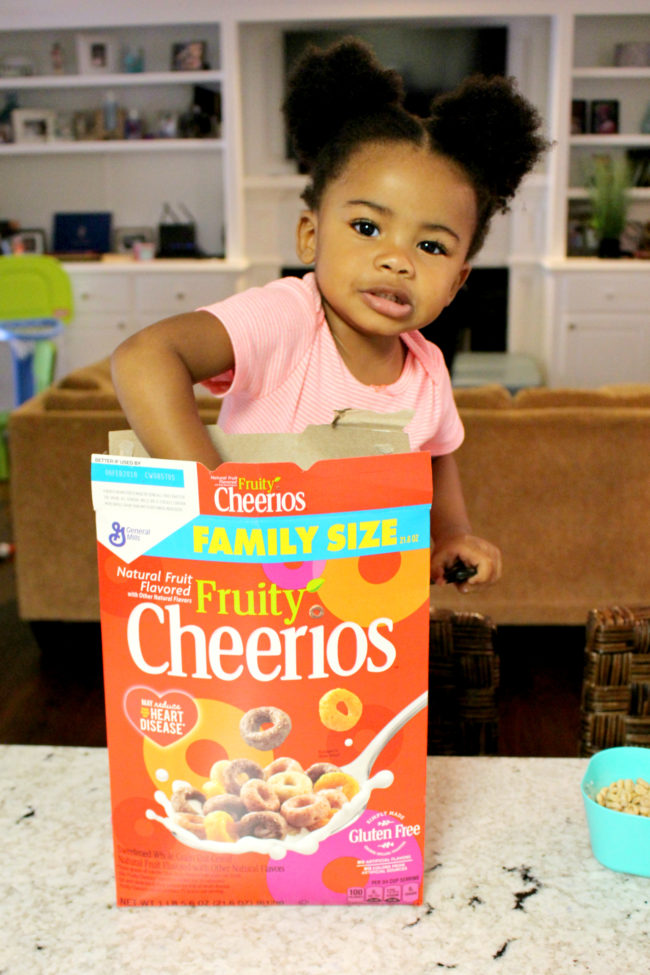 These little moments are so special to me.  I don't know what melts my heart more, them bonding and sharing Cheerios or the fact that I don't have to make them breakfast every day.  Thanks to Harper, I still have to sweep up a few Cheerios.
Cheerios is helping you share a special moment with someone you love by sending them a FREE box of Cheerios during the #GetOneGiveOne campaign.  Head to Walmart to pick up you favorite Cheerios in the cereal isle.  Find your code inside specially marked packages in stores and enter it on Walmart HERE to send a coupon for a free box of Cheerios to someone that matters. Peyton decided she wanted to send a box to Grandma.  So sweet!  Click HERE to learn more or head to Walmart to grab a box.
Do you share these same childhood cereal memories?