In fashion, there shouldn't be any rules.  However, there were I few rules I went by.  One of them was no wearing white after Labor Day and before Memorial Day.  I still shy away from wearing white after Labor Day.  I think the problem for me is finding the right kind of white.  You won't catch me rocking a linen suit in November but I will rock a mean winter white dress.  Now that Memorial Day is behind us, the all white parties are in full swing!  If I get an invite, this is what I'm wearing.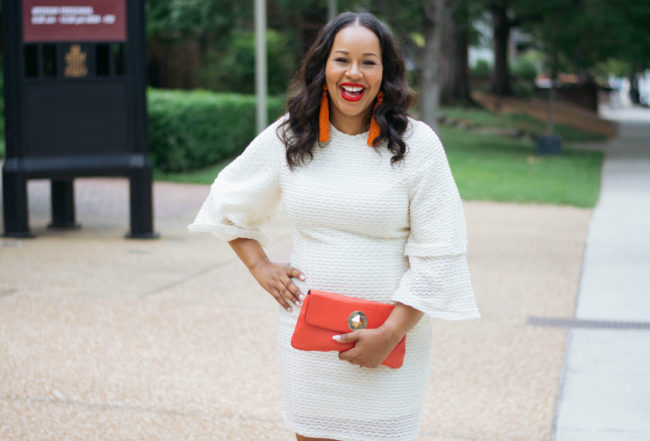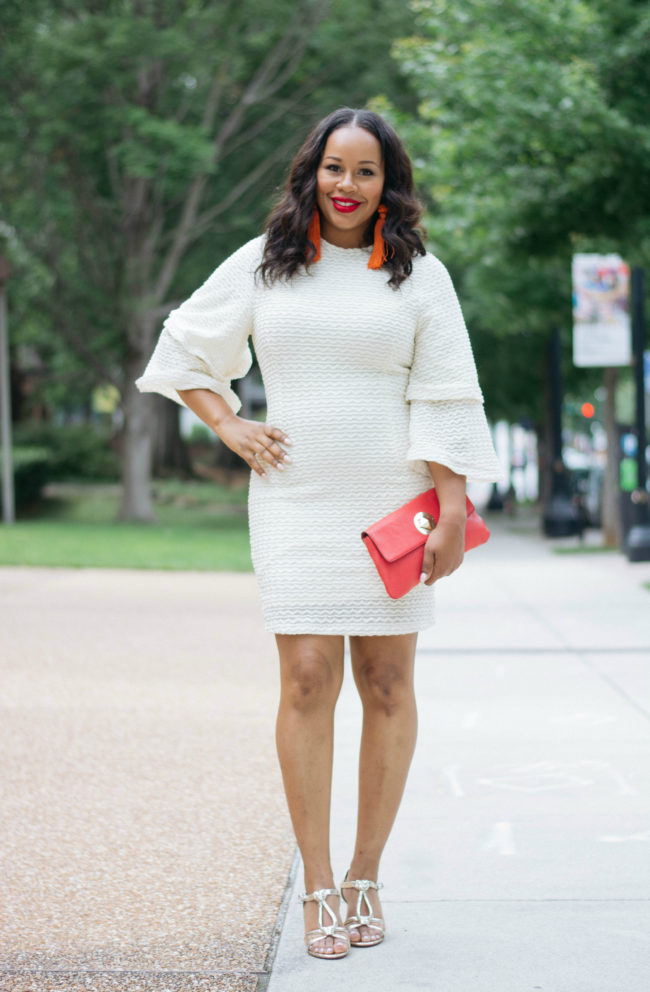 Photography by K Visuals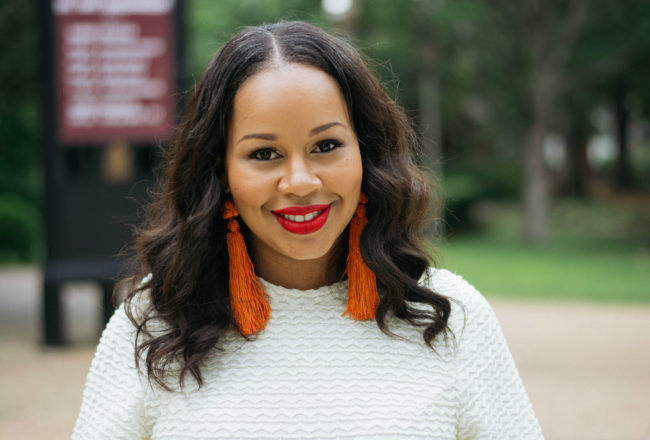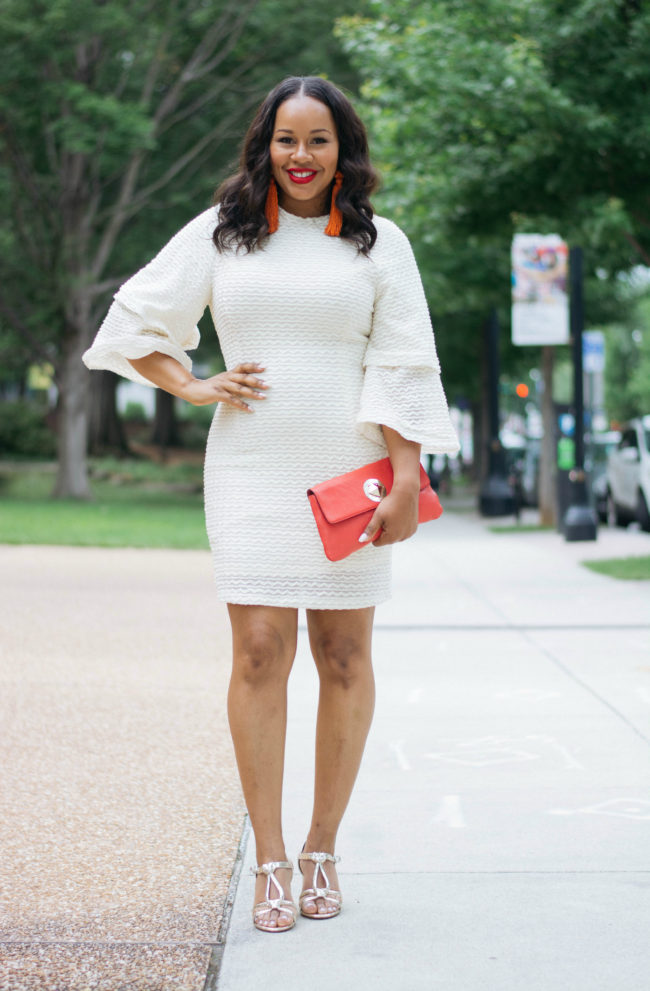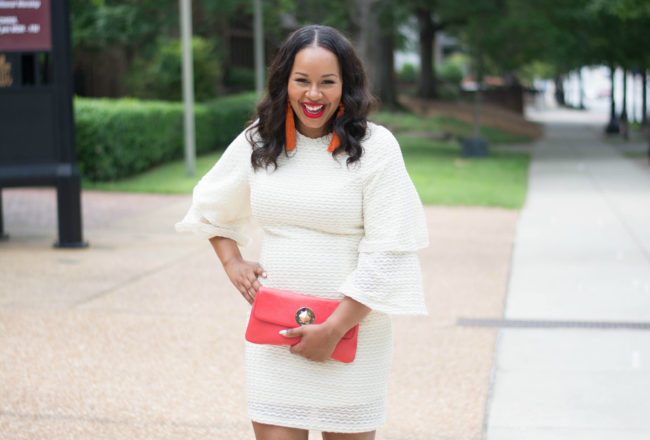 Dress, Catchygirl Boutique | Shoe, H+M | Bag, Kate Spade (similar) | Earrings, Top Shop (similar)
I fell in love with this dress from Catchygirl Boutique because of the sleeve detail.  There is a wire or something in that keeps the sleeves belled out.  So cute!  Let's give it up for me wearing a fitted dress!  I'm not quite where I want to be but I can see my hard work is paying off!
  Do you have any fashion rules you still go by?  What rules do you break?