This weekend I will be celebrating another year of life.  Originally I wanted to stay low-key and attend music festival to see my 1st husband Nas.  But my real husband decided to plan something extra.  Since I'm getting old and can't hang like I used to, I tried to talk him out of it.  Now I'm kind of excited to party all weekend.  Now I just need for the temps to drop so I can go full blown fall fashion.  I'm crushing on this velvet boho dress from Bohemia.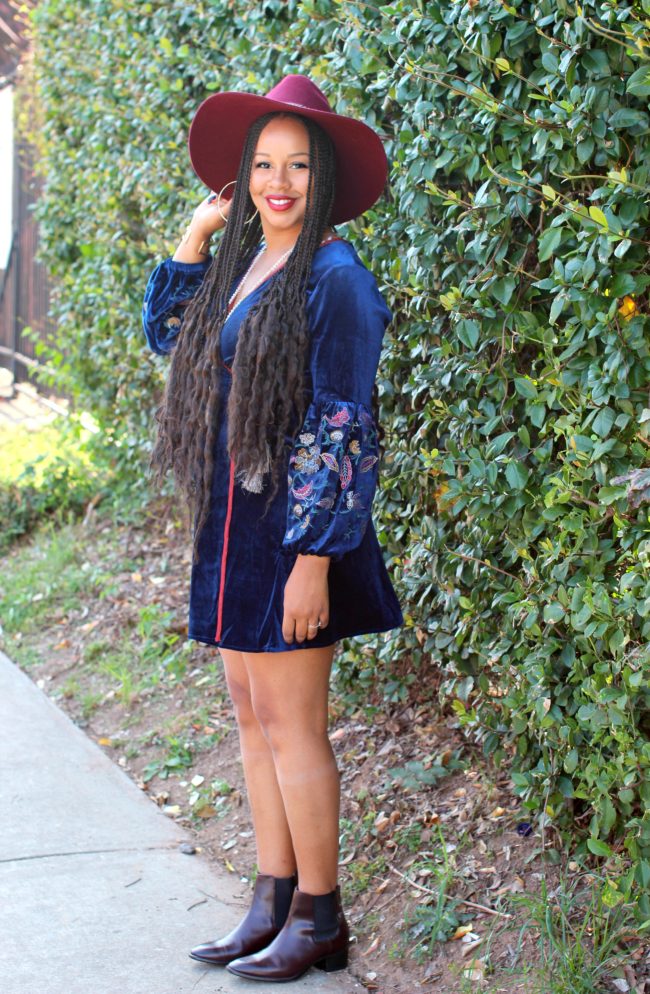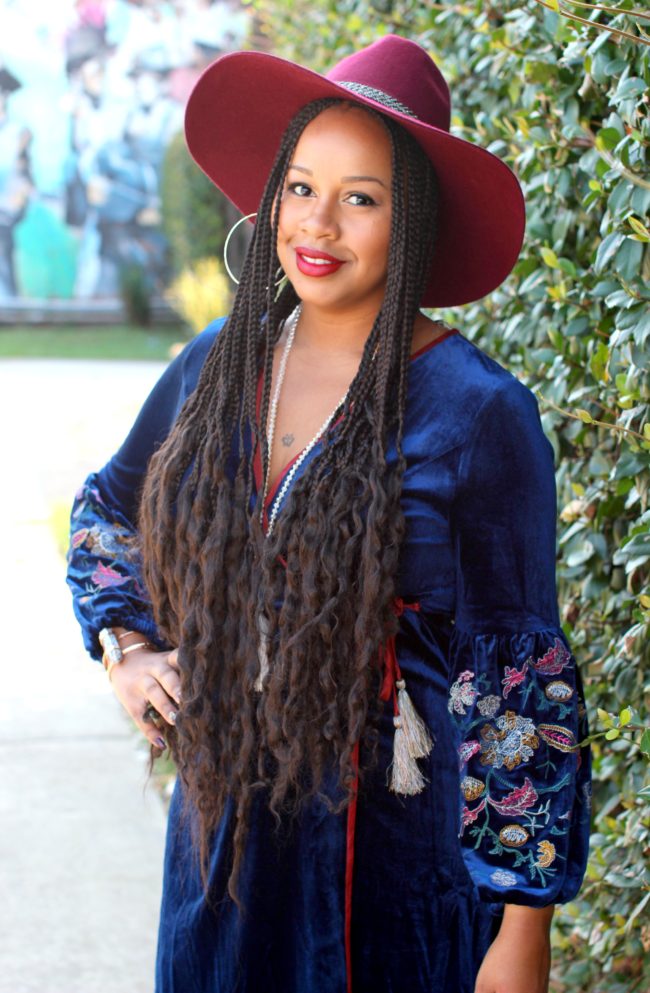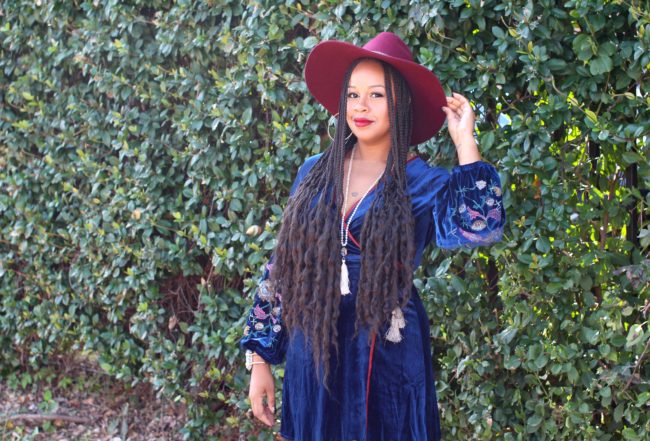 Dress and hat, Bohemia | Boots, Frye (similar) | Necklace, Walmart |Cuff, Kendra Scott
Isn't this dress a beauty?!  Bohemia is my new spot in Atlanta for all things boho.  If you're in the Atlanta area stop in and save 50% off this dress, tops, and sweaters.  If you don't live in the area they can ship items to you.  In case you're interested in ordering this dress, I'm wearing a large but a medium would have worked since it's a wrap dress.
I can't believe I'm entering the last year in my 30s.  I'm feeling like 40 is the new 30!  I feel good and look good.  I'm blessed to see another year.