I hope you all had a great weekend.  It's crazy that this is the last week in January already!  This week I decided to style Peyton in her "Sunday" coat.  You know the coats that you only let your kids wear to church.  Instead of letting it collect dust all winter, I decided to build some casual outfits around Peyton's "Sunday" coat that she can wear anytime.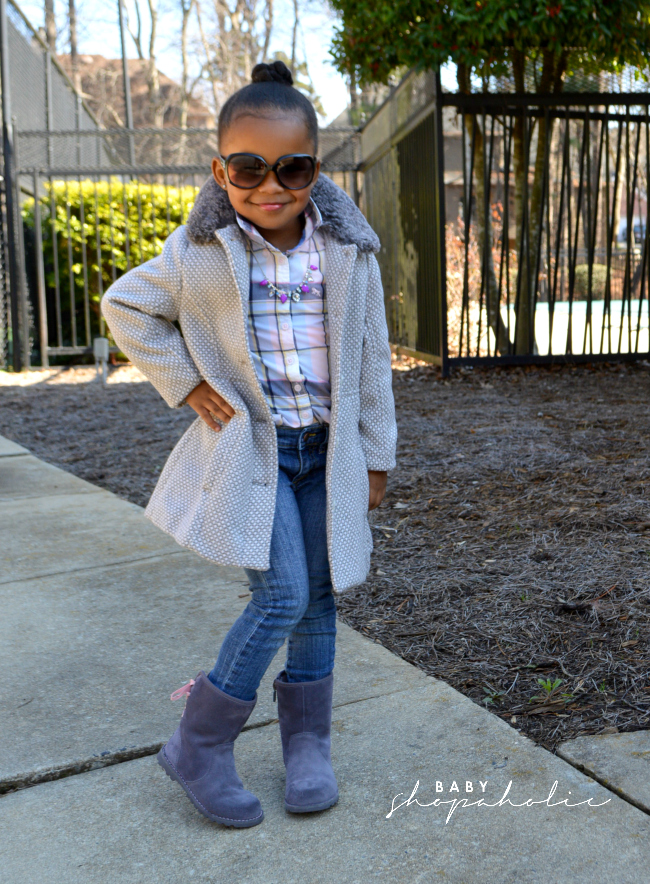 Coat, Target (similar) | Shirt, H&M | Joe's Jeans | Ugg boots | Sunglasses, LMA | Necklace, JCP (similar)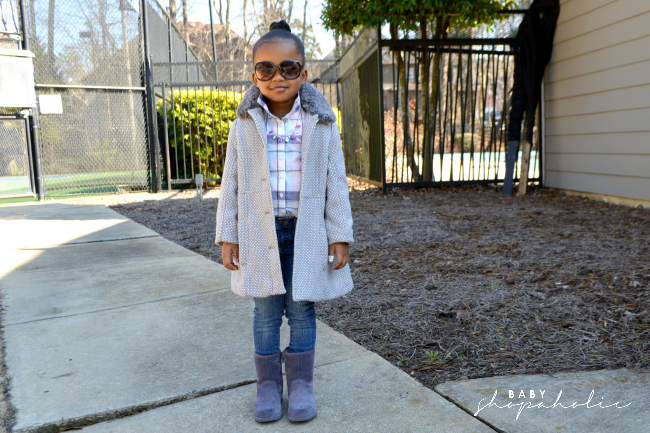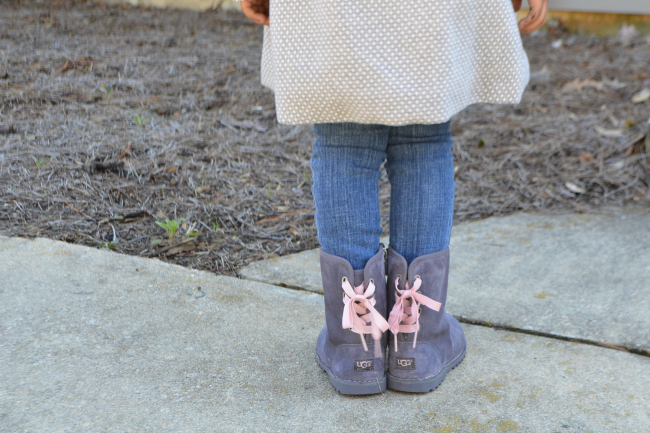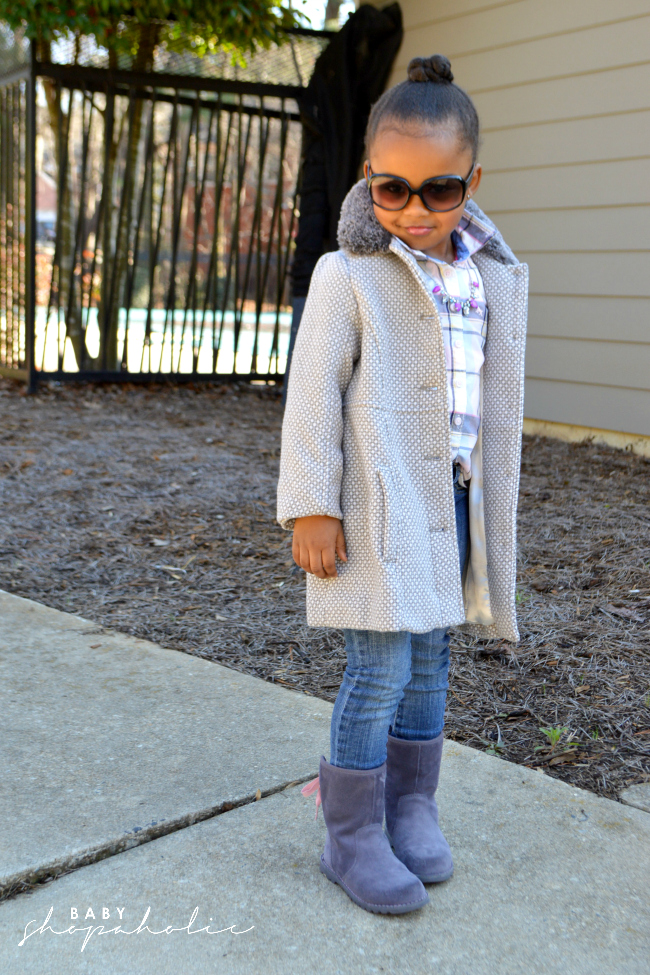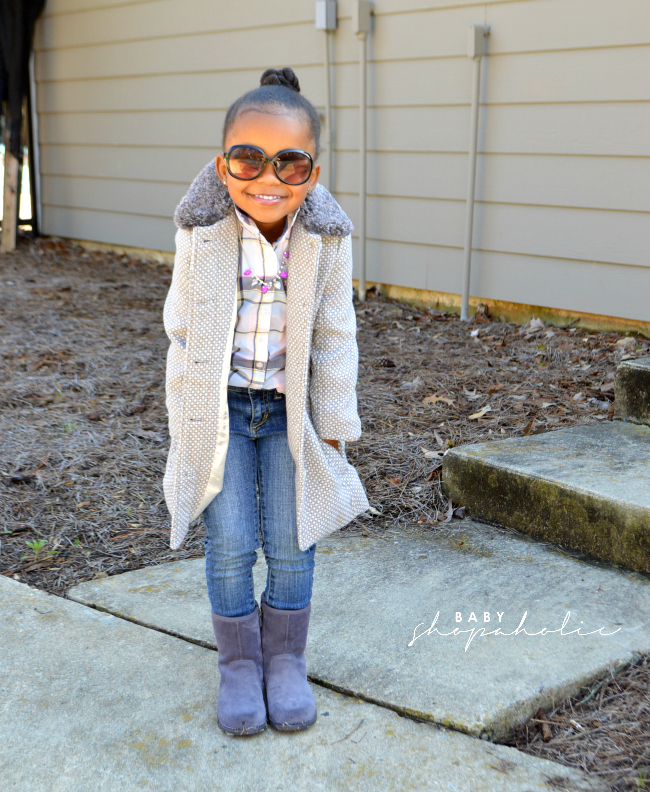 I love this look!  Totally something I would rock.  Gray is my favorite color.  I know that sounds so plain but it is.  Give me gray and black, I'm happy!   Speaking of shades of gray, are you guys going to 50 Shades of Grey?  I may be the only person that has never read the book.  I may just skip the book and see the movie.
Do you let your kids wear their Sunday coats other than Sunday?