Do you have a few pieces in your closet, nothing glamourous or anything but you will tear the house up to look for it?  That's how I feel about my cardigans.  They are the only way I can wear t-shirts in the winter and hide my butt if I need to.  Oh, and they always fit.  I'm happy to be wearing my non-glamours weekend warrior outfit that happens to include a cardigan for Mamanista Friday.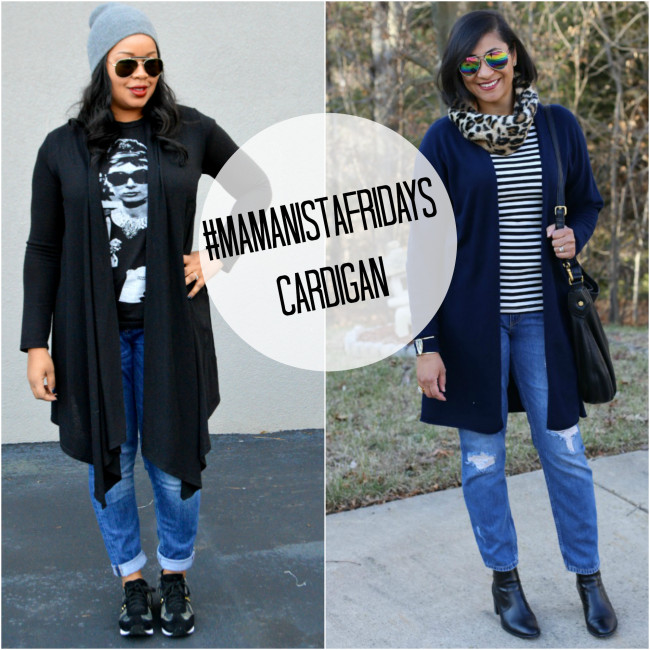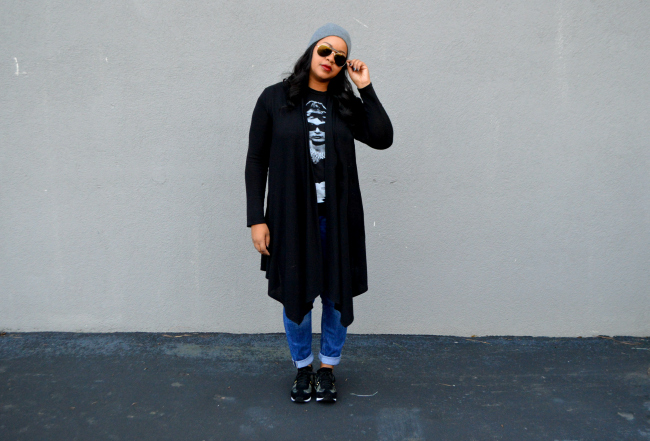 Tee, F21 (similar) | Cardigan (old), similar | Jeans, H&M | Shoes and sunglasses, F21 | Hat, Target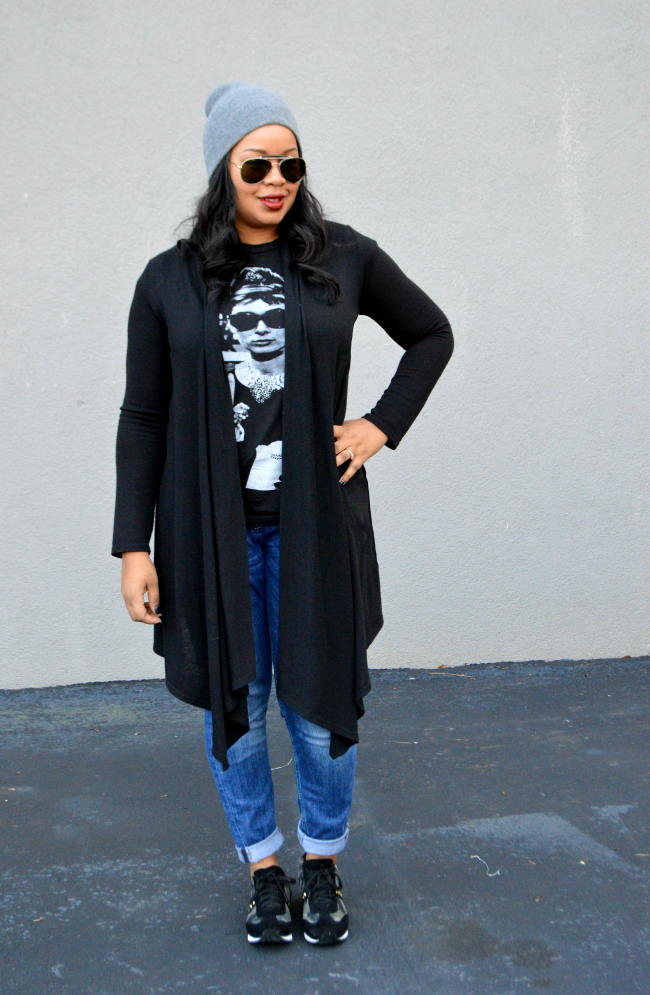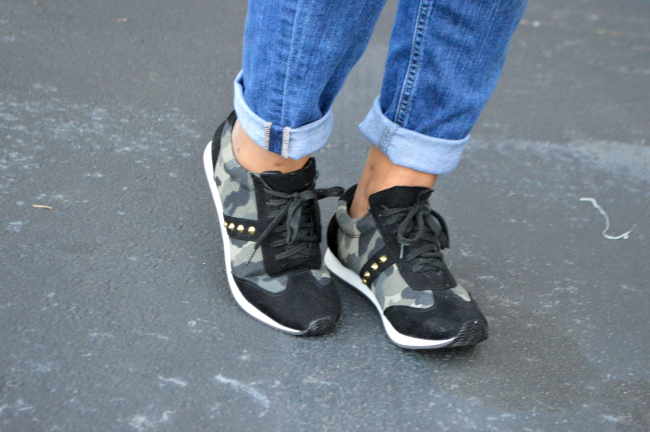 Aren't my sneaks cute!  I paid $5 for them at F21 after Christmas.  But let me warn you…. you get what you pay for.  I put them on in my bedroom and walked downstairs.  Soon as I stepped off the stairs, I almost ate hardwood floors.  They're VERY slippery, no tread or grip.  But they look cute with my cardigan look!  Cardigans work with pretty much everything.  You can wear cardigans over tees, dress and under jackets.  I always kept a cardigan on the back of my chair at work.
Are cardigans a staple in your closet?  Use the widget below to link-up your cardigan looks.  Next week we are styling stripes.