Having breakfast is a MUST for me.  My day just isn't right if I don't eat by 9am.  You don't want me hangry first thing in the morning.  When I don't have time in the morning, or just being lazy, I roll up to McDonald's.  My go to meal is the Egg White Delight.  Before the egg white sandwich hit the scene, I used to eat a sausage egg McMuffin.  Even though the sandwiches hit the spot every time, I kinda wondered, what kind of egg is this?  It didn't look like what I made at home.  That didn't stop me from eating them.  Does McDonald's use real eggs?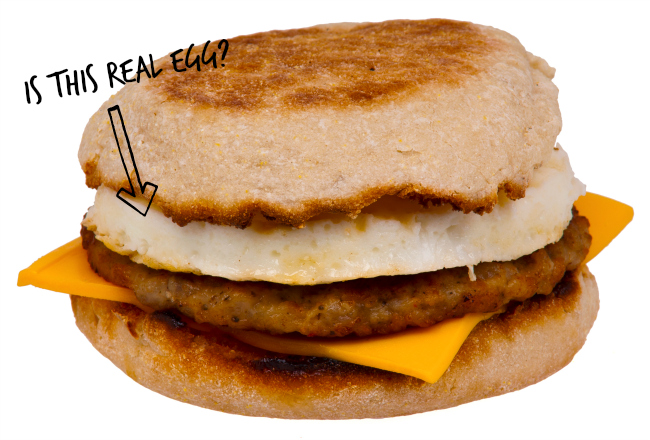 I have to admit, the McDonald's egg on the McMuffin look nothing like the eggs I make at home.  Now the Egg White Delight looks more like something you scrabbled at home.  If you were wondering about the eggs, the video below will answer some of your questions.
I hope you can get some sleep now that you know what's in your delicious McDonald's breakfast sandwiches.   Do you have more questions about McDonald's food?  Now is the time to ask away.  Tweet @McDonalds and @babyshopa with your questions.  In case you missed, find out why the fries are so good (here), what's in the nuggets (here), and are the burgers made of meat.  Don't listen to the rumors, find out for yourself.
This post was sponsored by McDonald's.  Thoughts and opinions are my own.