Harper has started dressing herself yall. I must say she has a pretty good style but sometimes getting ready can lead to intense negotiation situations. This outfit she put together, I just had to go snap a pic. She looks just like Peyton did back when she used to do outfit posts weekly. Hopefully, we can get back to that in 2020. Check your girl out.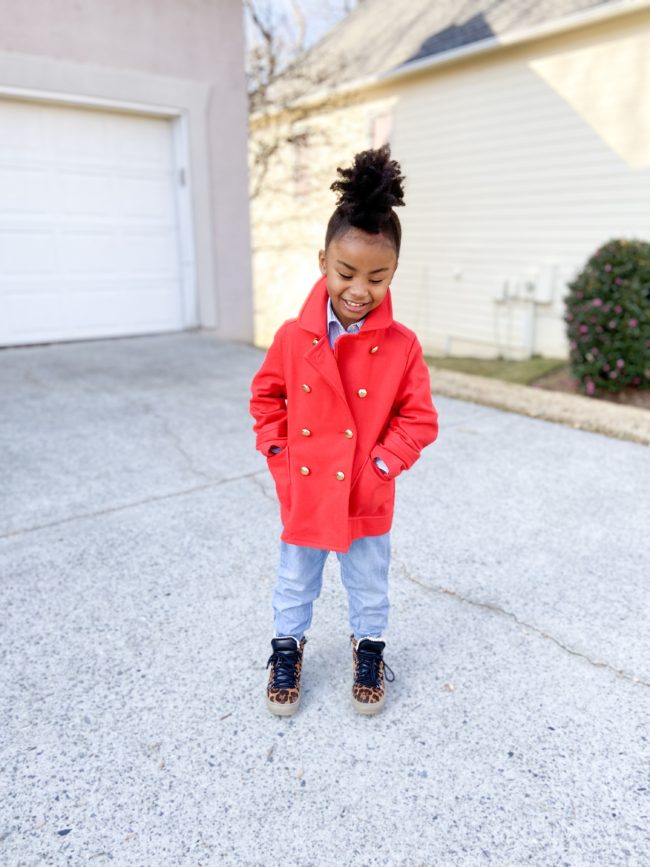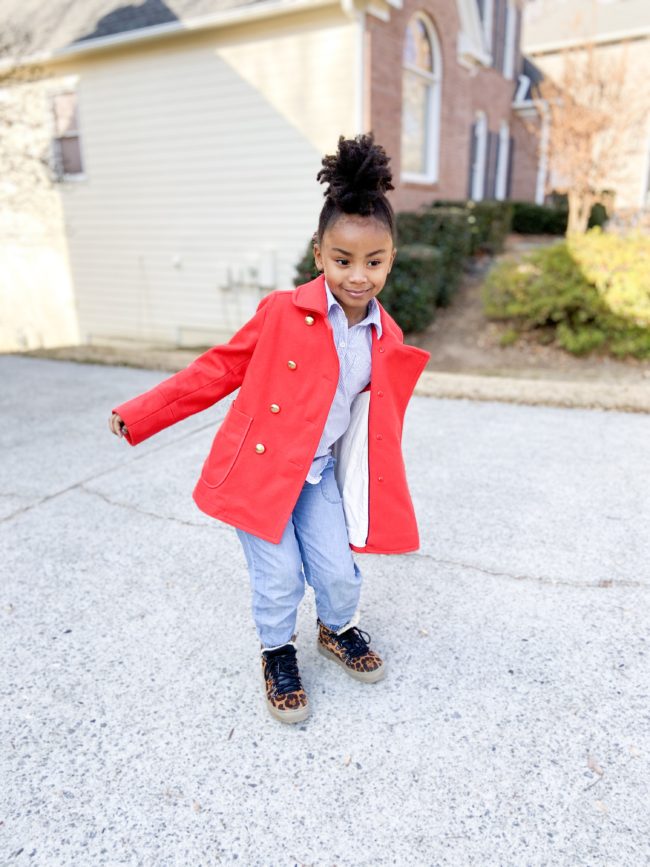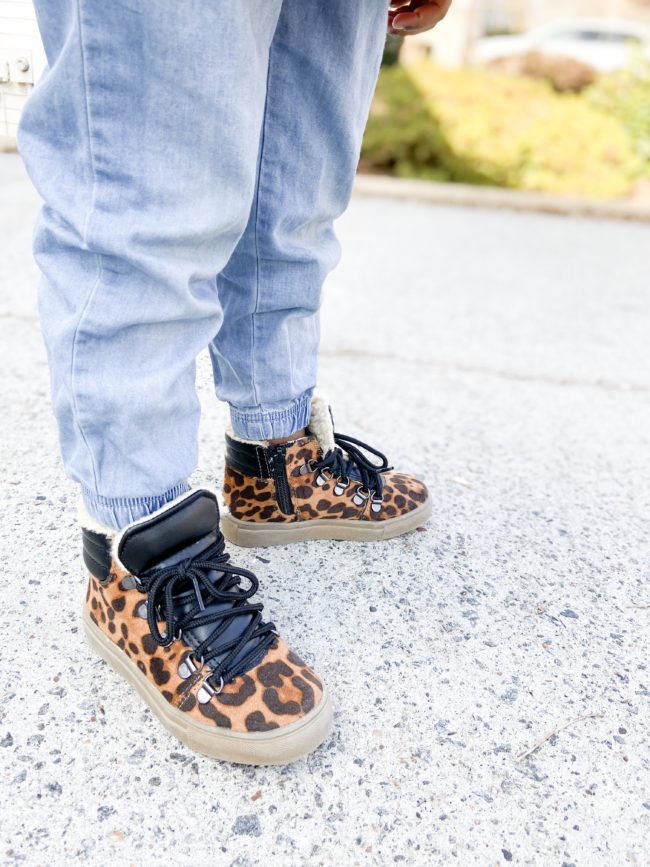 Coat (old), JCrew (similar)| Shirt and joggers, Carter's | Boots, Walmart
This coat was actually handed down from Peyton. When I got for Peyton, I bought it almost brand new from a good friend. Harper has a bomb wardrobe since she is so close behind Peyton. She's wearing all Peyton's old coats, dresses, and shoes that she was just wearing a year or two ago. For reference, Harper wears a 6 and Peyton just started wearing a 10.
Peyton never had a strong opinion on what she wore. Harper on the other has all the opinions. Do your kids have opinions on what they wear? Do you let your them pick out their clothes?