Is it me or did it seem like everyone had their Christmas tree up the day after Halloween? This weekend we bought a tree. I feel like I'm early even though some of you had your house decked out before Thanksgiving. Previous years, we would put a tree up a few days before Christmas because Mister refused to pay full price for a live tree. The girls were successful in persuading him to get a tree "early". Now that my dining room is finally done, I wanted to share some budget-friendly items I found at the Dollar Tree and Hobby Lobby for a festive table. I also linked up with some amazing and creative bloggers to share our holiday styled homes. Keep reading for details.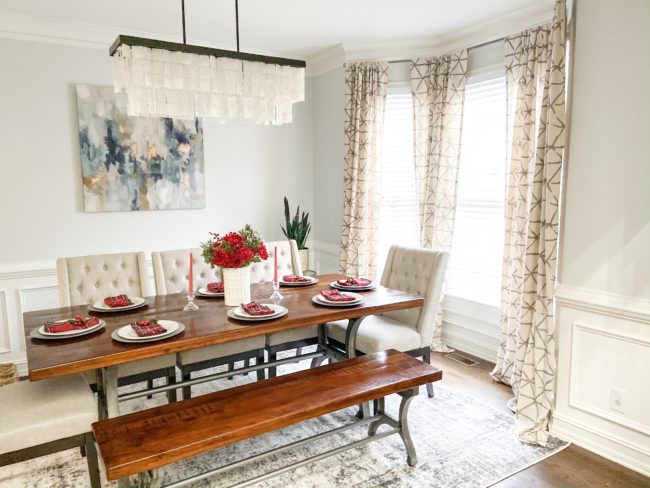 So sorry that I haven't shown you guys my updated dining room. Things have been so crazy trying to get so much work done in a short amount of time, that I've been moving at the speed of light and now it's Christmas. Dining room details coming soon.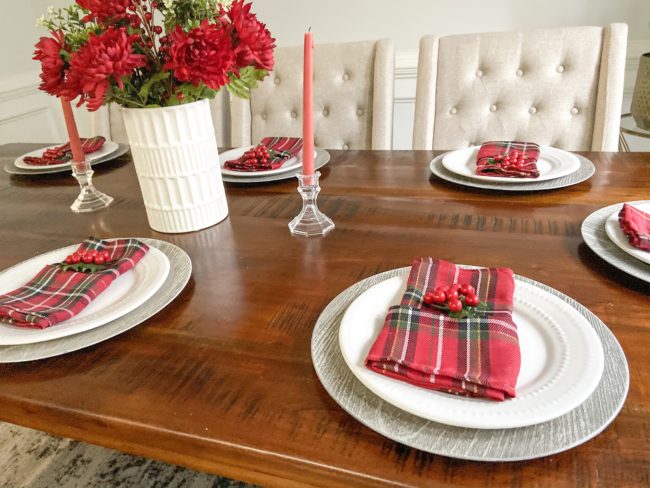 My dining table seats eight so place seatings can add up fast. After cruising the dollar store I came across some plates and chargers that don't look like they were a dollar. These faux wood chargers are new to the Dollar Tree. If you see them, grab them because they will be gone. It took me months to find enough of these chargers for my table.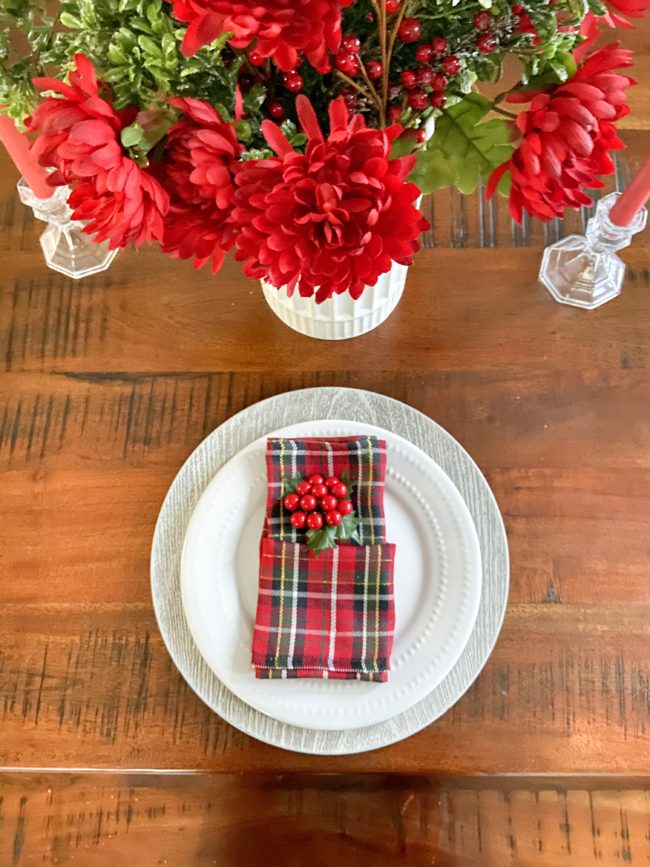 I don't remember buying them, but I found some holiday floral stems in my stash that I must have purchased after Christmas last year. I usually head to the Dollar Tree for holiday florals.
I purchased the white vase and napkins from Hobby Lobby at 50% off. I learned how to fold the napkins on Pinterest and added some mistletoe berries.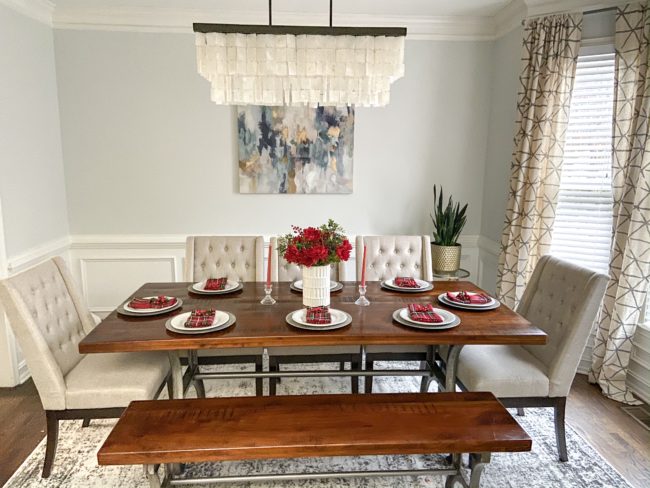 Chargers and Plates, Dollar Tree | Napkins and vase, Hobby Lobby
I hope this inspires you to create a budget-friendly holiday table. I also wanted to share some more holiday inspo from some amazing ladies! I've teamed up with Unlikely Martha, Katrina Blair, Carmeon Hamilton, Live Pretty on a Penny, Home on Poplar Creek, HWTH Blog, Decorating Cents, She Does a Bunch, Polished Playhouse and Mona Lisa Styles. Please check them out and make sure you follow them for inspiration daily.