I hope you all had a fabulous Easter weekend!  Ours was great!  We did an Easter Egg hunt Saturday and made it to church Easter Sunday!  I wore a dress, combed my hair and put on makeup (and took pics)!  My look lately for church has been leggings  with a cute long top and a minimal face.  Peyton slayed Easter Sunday in this gold Tutu Du Mode dress from My Little Jules.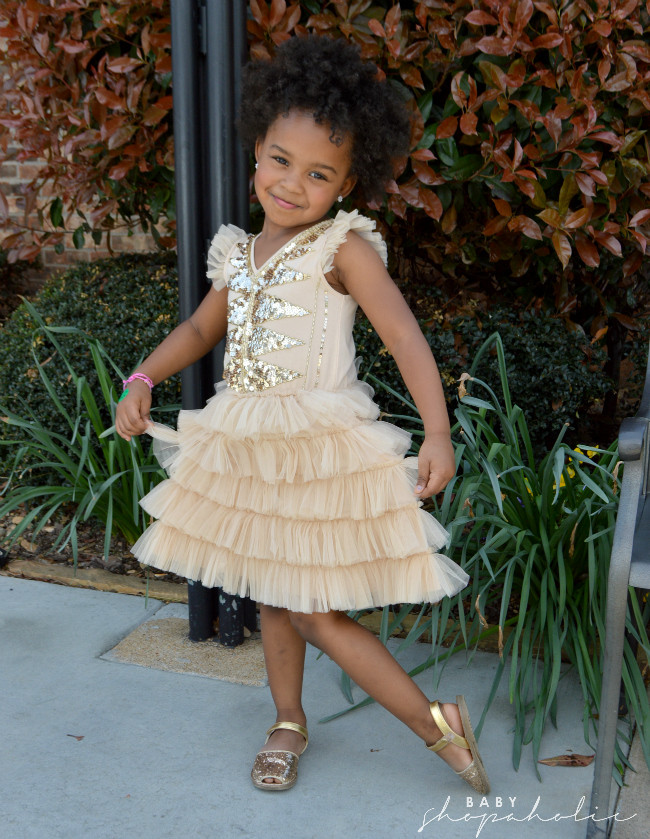 Dress, My Little Jules | Shoes, Target (old)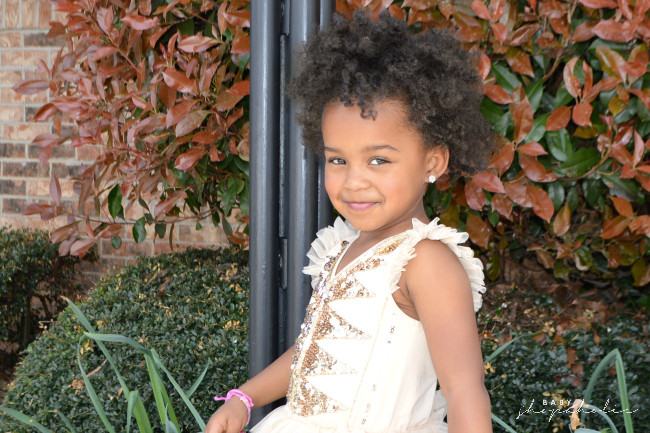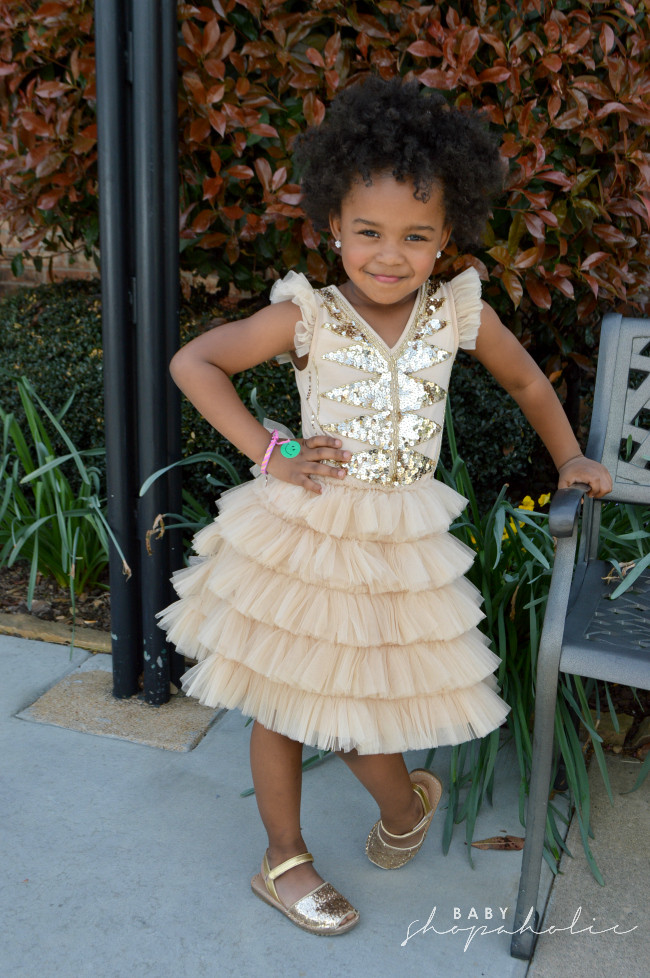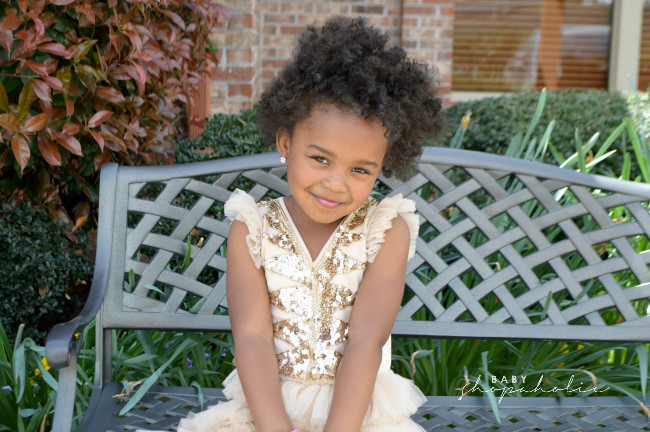 Peyton's getting her Beyonce on with her curls blowing in the wind.  I'm in love with this little dress.  My Little Jules has some of the cutest dresses for little girls.
How was you Easter weekend?  Did you get dressed up?