Happy Friday!  This week was a good week (if I don't watch the news).  This week I've been getting my workout on, lost a few pounds and got dressed.  I would say that I slayed the week.  I wanted to share my new favorite ruffle shirt that has been in heavy rotation.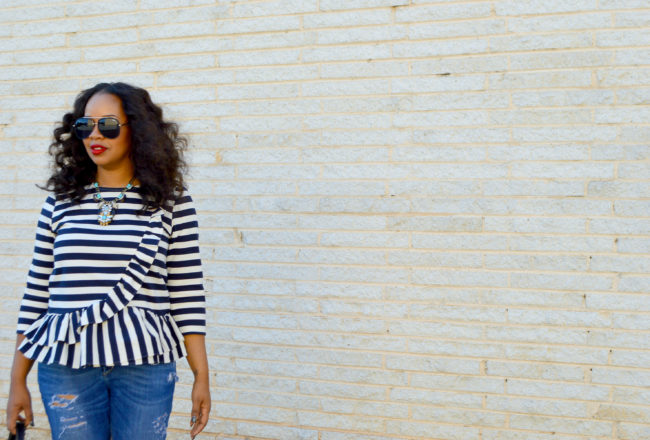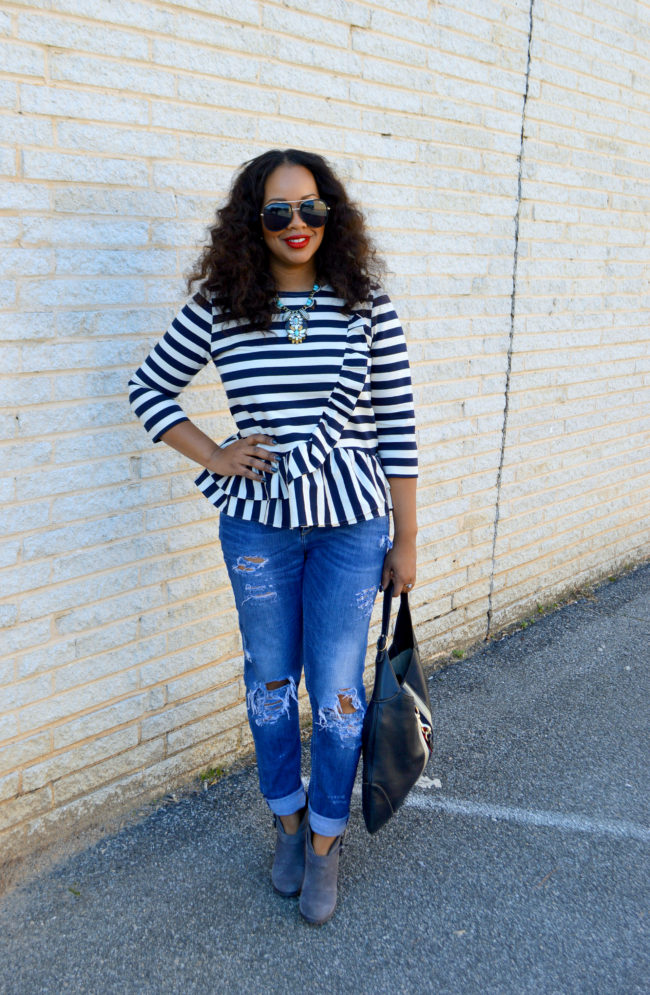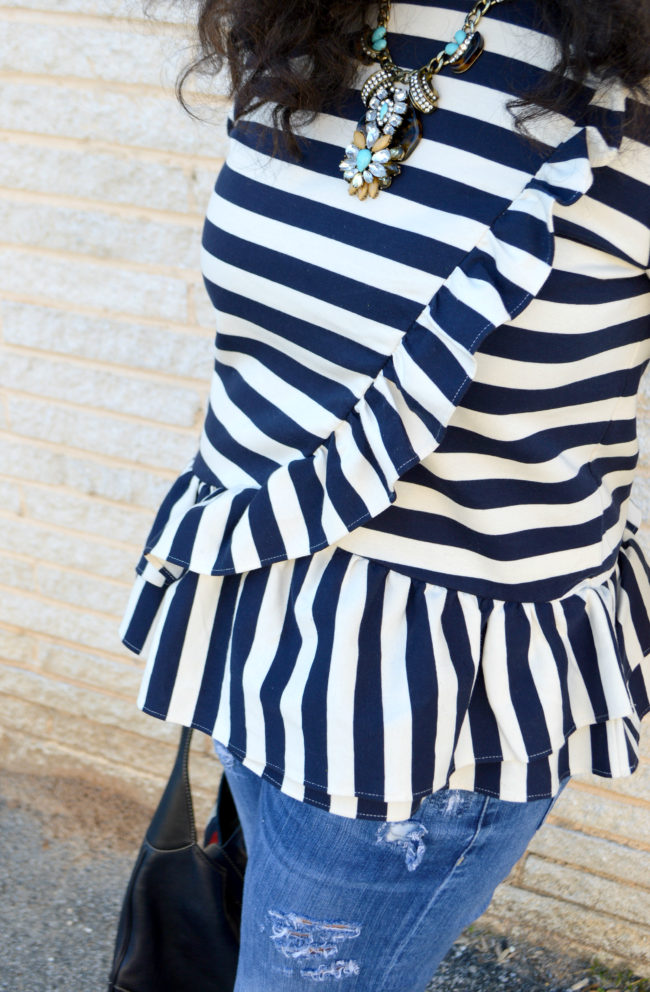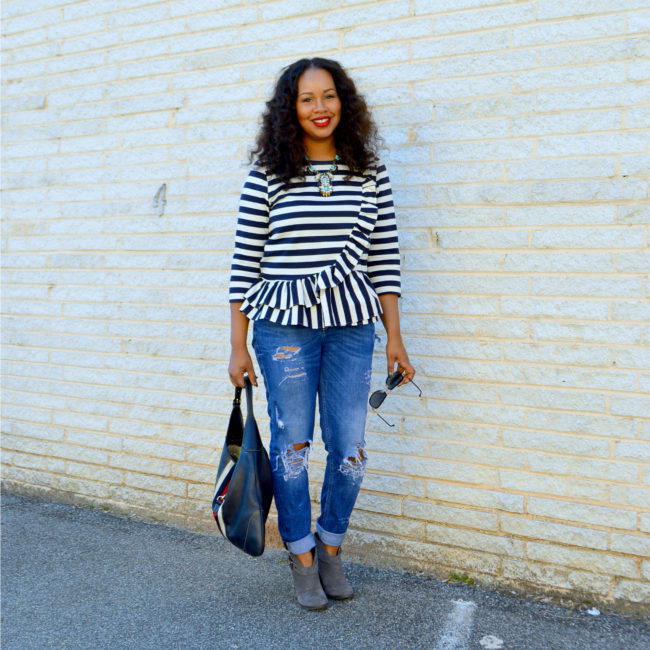 Top, J.Crew | Jeans, H+M | Necklace, Versona (similar) | Sunglasses, Nordstrom | Boots, JustFab (similar) | Bag, Gucci (similar) | Hair, Indique deep wave
I spotted this shirt when it first hit the racks at J.Crew late fall.  It was love at first site but I passed on it because I knew I wanted to lose some weight before buying new clothes. After Christmas it was marked down and I swooped it up for $30 HERE.  I haven't done much clothing shopping for myself.  So this top is getting some miles.  When I hit the 20-pound loss mark I plan on doing a mini shopping spree.
What's your recent fashion score?