Last weekend at Sally Beauty Supply stores around the country, guest were invited out to "Flaunt Your Beauty" as we talked hair and style with Beautiful Textures.  I hosted the event at Sally Beauty Supply near Stonecrest Mall.  My baby bump and I had a great time chatting with customers and talking about the hair styling options they have with Beautiful Texture and Dream Kids products.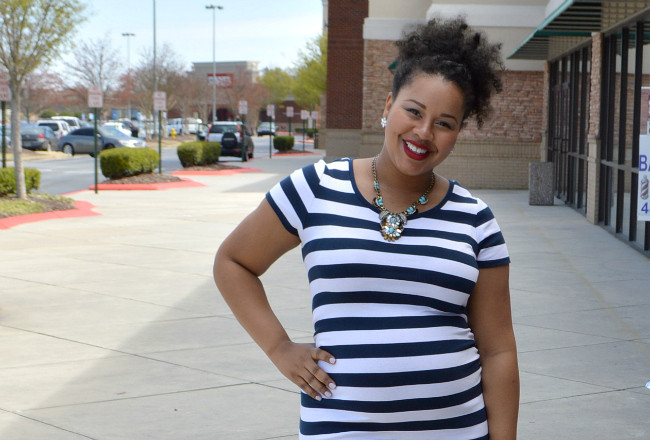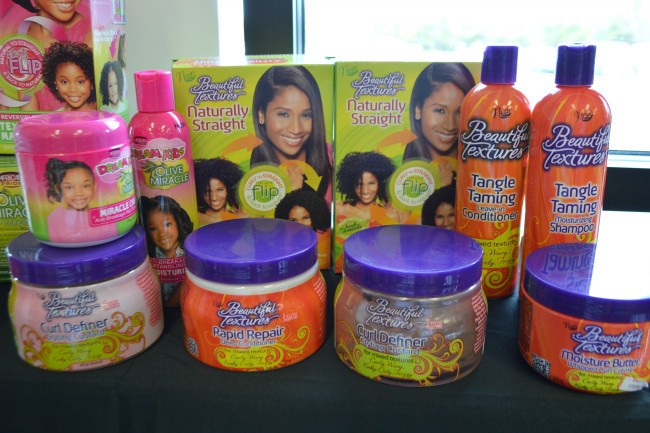 Beautiful Texture's Naturally Straight TMS was a big hit.  Naturally Straight allows you to straighten your naturally curly hair with out any permanent affects.  It is NOT A RELAXER!  It's a leave-in conditioning product that protects the hair from heat during regular drying and straightening routines.  I know plenty of curly ladies that have used the product and still have their beautiful curls.  There is also a TMS for little girls.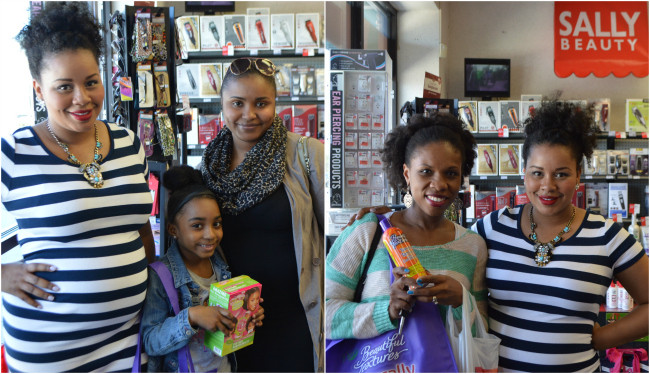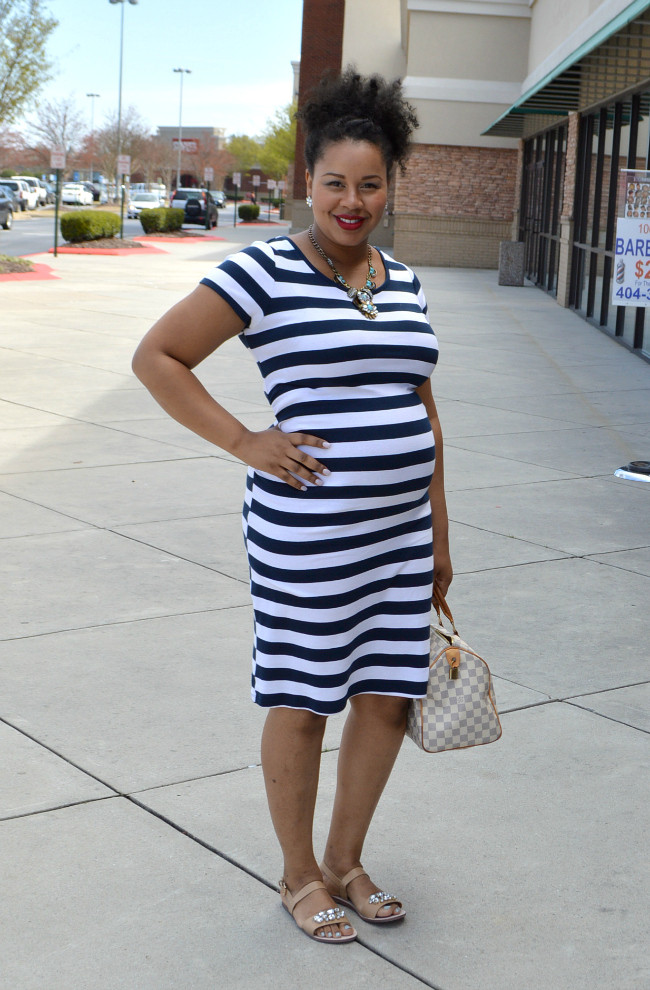 Dress, Target | Necklace, Versona | LV Bag | Sandals c/o JustFab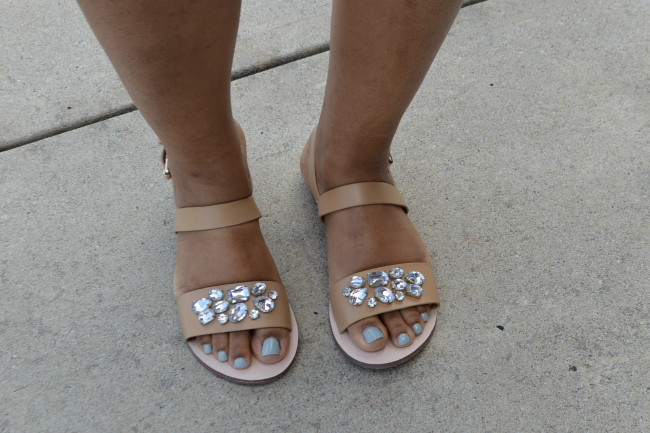 Don't mind my swollen feet.  I'm just happy they fit in regular shoes.
Have you tried Beautiful Texture or Dream Kids products?  Stop in your nearest Sally Beauty Supply for the best selection of products.  There are more Flaunt Your Style events going on this weekend in several cities.  Click HERE for details.
*This post is sponsored by Beautiful Textures.  Thoughts and opinions are my own.