This post is sponsored by Everywhere Agency on behalf of OshKosh B'gosh; however, all thoughts and opinions expressed are my own.
Valentine's Day is around the corner.  Even though I'm with my girls 99.9% of the time, I wanted to do something special for them for Valentine's Day.  With the everyday hustle and extracurricular activities, it's good to slow down and take time for one another.  I planned the special date for my girls to celebrate our love and special bond.   I got the girls dolled up in super cute outfits from OshKosh B'gosh and headed downstairs for our date.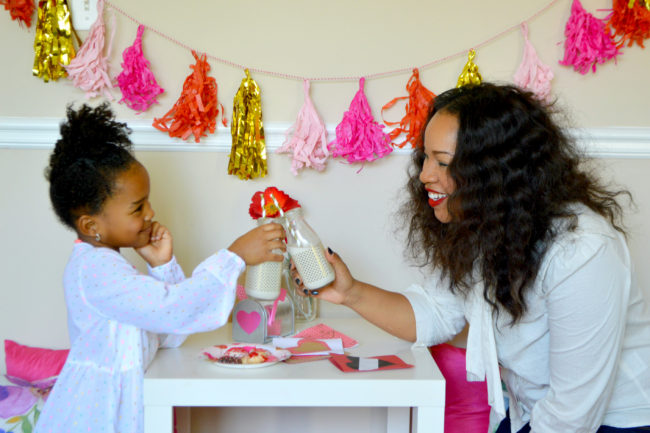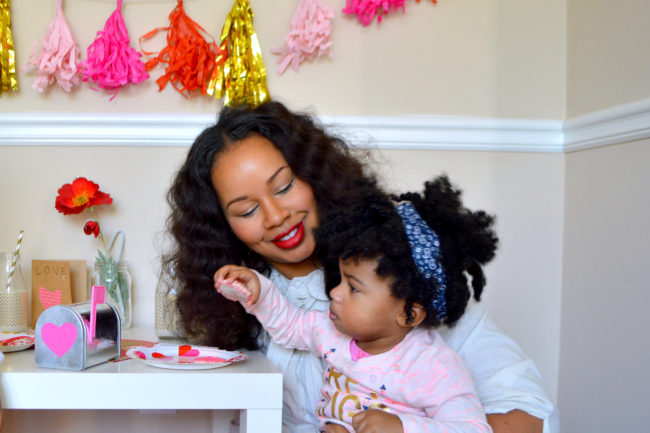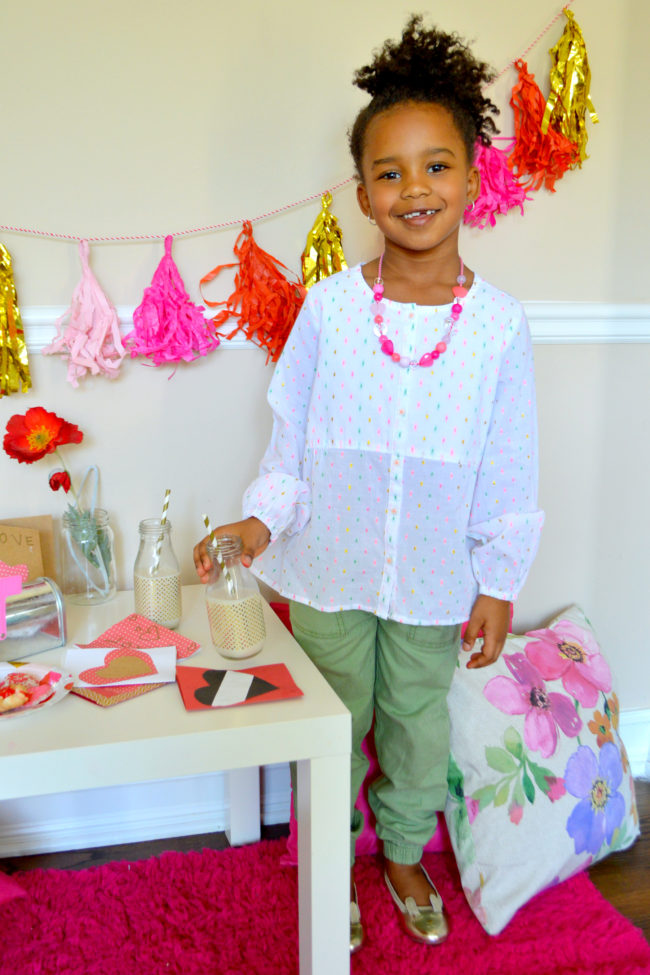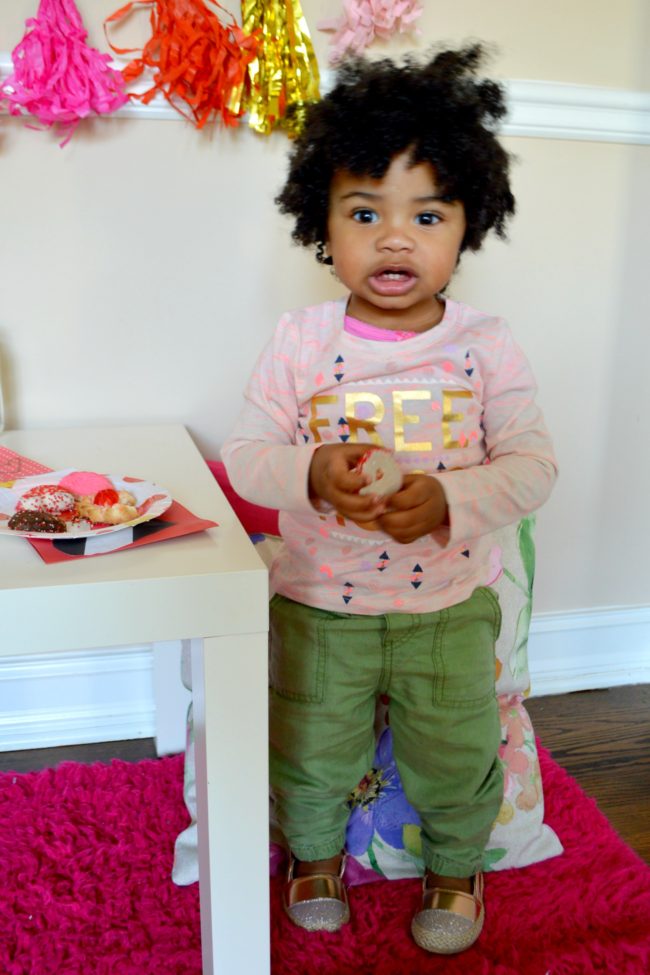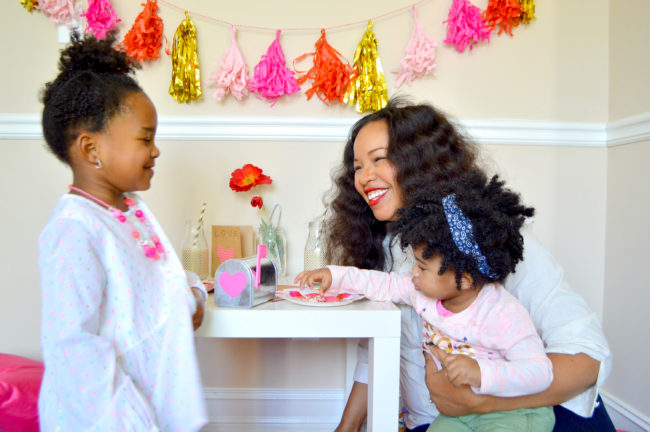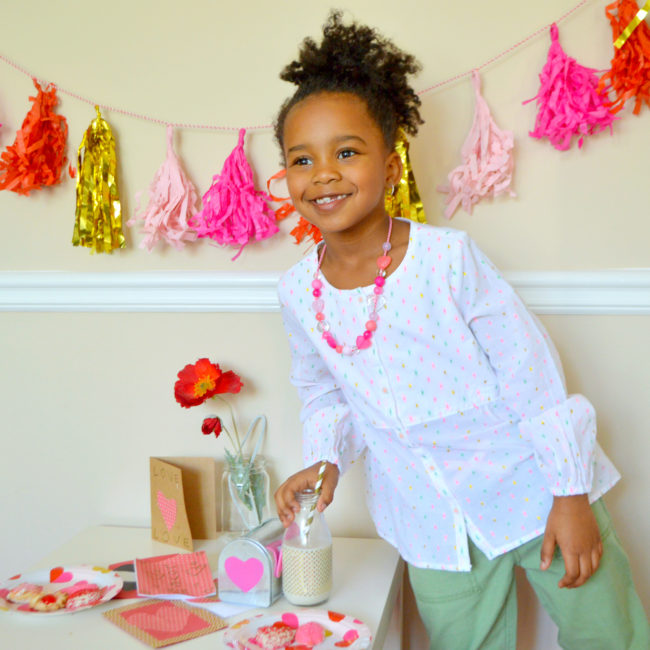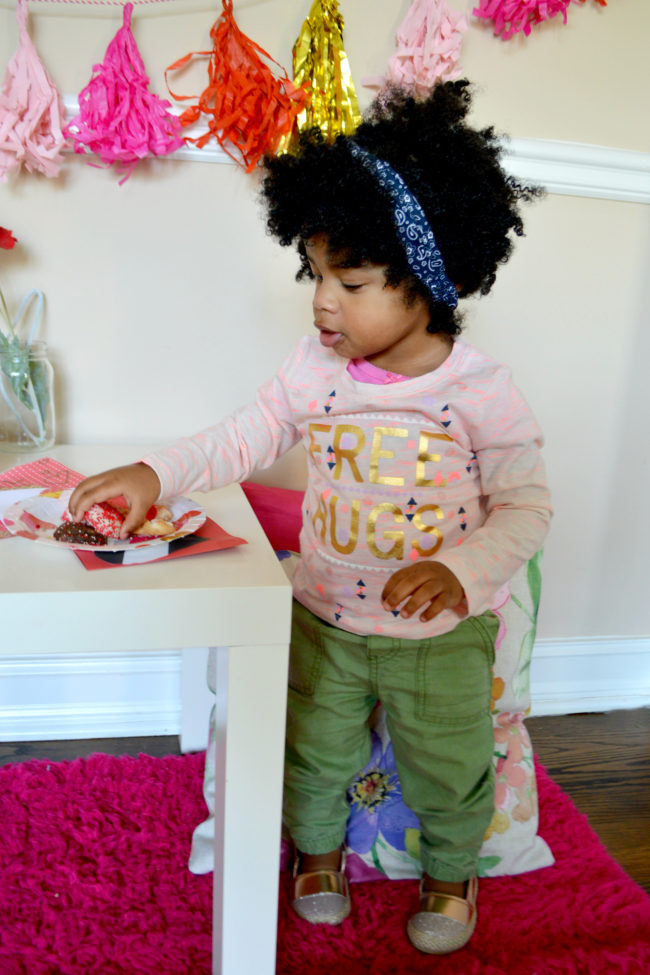 Outfits c/o OshKosh
The night before our date, Peyton and I sat down and made our own Valentine's Day cards to exchange to each other.  She had no clue about our date.  After I got the girls dressed in their OshKosh threads I brought them downstairs to where our date was set up.  Peyton was so excited when she saw the setup.  Harper was just there for the cookies.  We exchanged cards, kisses, and cookies.  These girls warm my heart and I'm so glad I took the time to do something special for them.  I know they will remember these moments forever, maybe not Harper but at least Peyton will.
I encourage you to take the time to do something special for your little ones for Valentine's Day.  We all have busy schedules but it's important to celebrate the special bond between parents and their children.  It's those little moments that they remember.  Head to OshKosh B'gosh (in stores or online) and save 20% off of your $40 or more purchase.  Use code OKBG3273 online and 036643 in stores.  Visit the B'gosh Be Mine Pinterest board for Valentine's Day outfit ideas.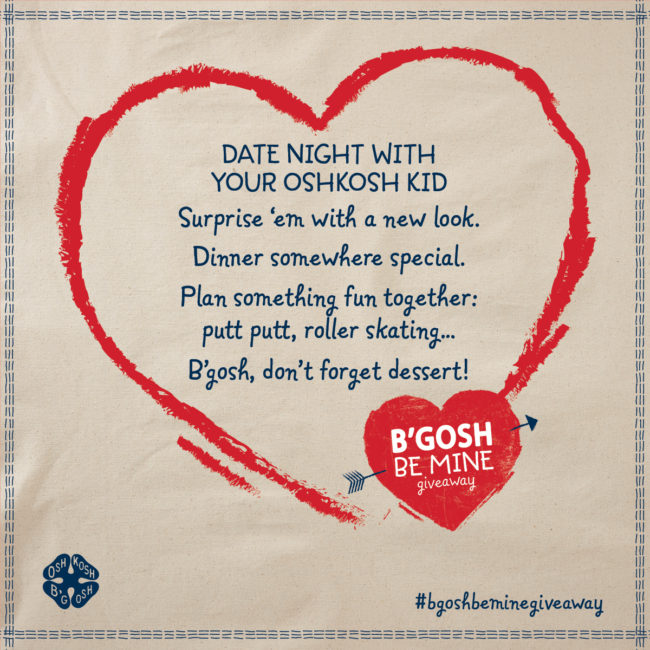 In addition to helping your kids look fabulous for Valentine's Day, OshKosh is also giving away five $100 gift cards!  To enter the giveaway you must share a photo of their Valentine's Day date night activity with their kid on Instagram or Twitter using #bgoshbeminegiveaway.
Do you have any Valentine's Day plans with your little ones?  You still have time to plan a fun date like going to the movies, out for ice cream or something at home like I did.