I hope you all had a fabulous weekend.  I know the weather was a bit nasty due to Hurricane Joaquin.  I hope everyone and their families stayed safe.  Of course I stayed in the house still trying to recover most of the weekend.  I did manage to take some family photos with Anna Lynn Hughes Photography.  I can't wait to share the photos with you!  We also managed to sneak in a few pictures of Peyton in her little moto jacket after our shoot.
Photos by Anna Lynn Hughes Photography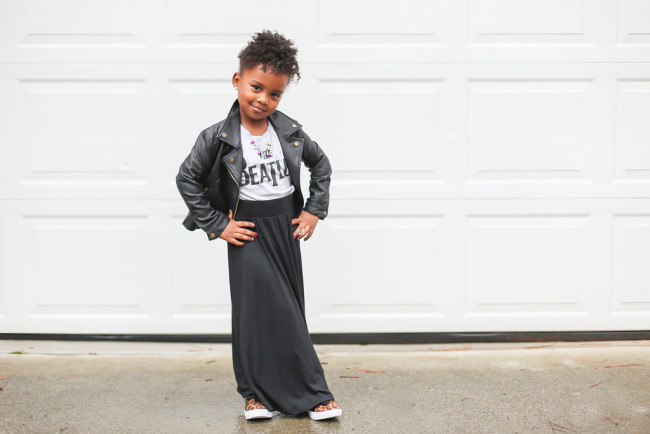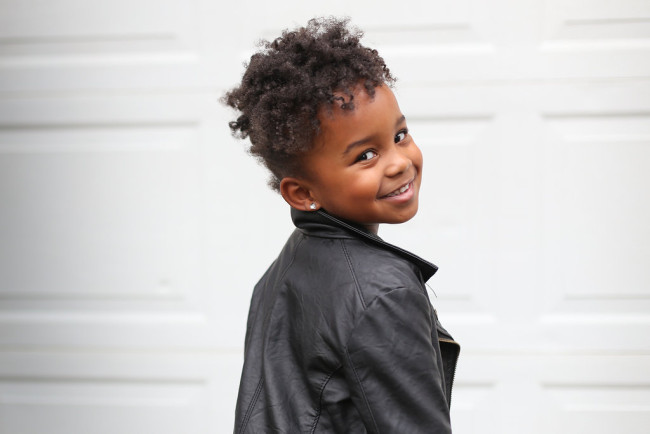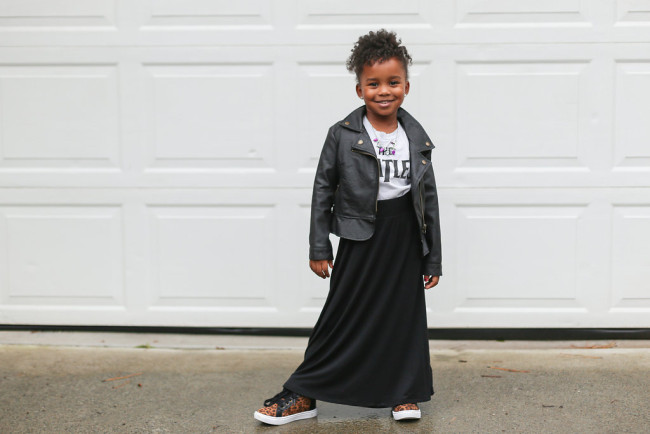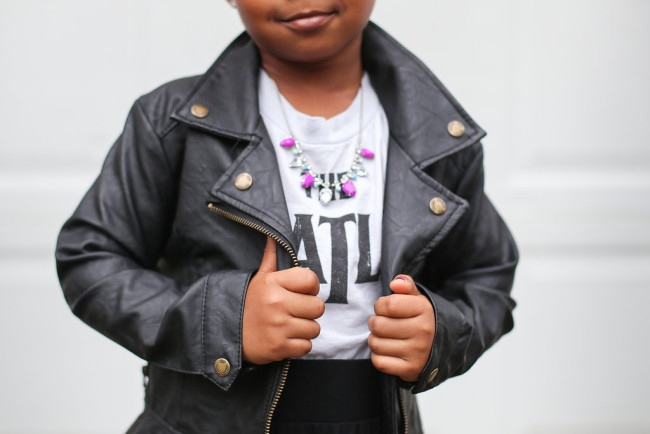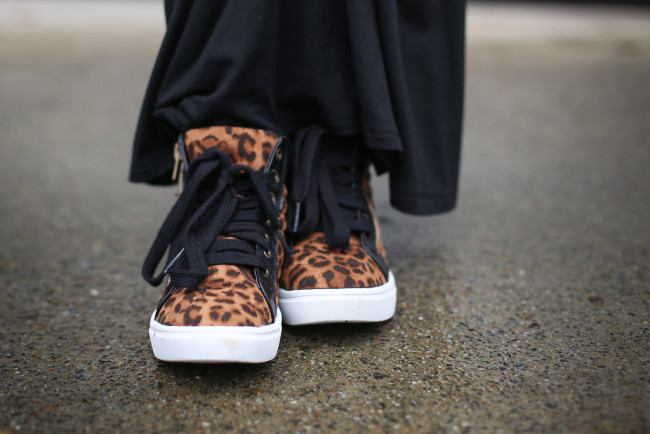 Jacket and skirt, Target | Necklace, JCP | Shoes, Target | Tee, similar
This look was inspired by a similar outfit that I wore HERE (before I announced I was pregnant) last winter.  I hope I can still fit my moto jacket!  I'm looking forward to wearing "real" clothes again.  This look is so effortless and chic and looks even better in pint-size clothing.
Are moto jackets a staple in your fall wardrobe?