I cared for my skin from the inside out with Aveeno® as part of a sponsored post for Socialstars #Aveeno
Aveeno® products have been a lifesaver through out my pregnancy with Harper. Early in my pregnancy I suffered from severe dry skin on both the face and body. Aveeno® Positively radiant Daily Moisturizer nipped my dry skin in the bud fairly quickly. Now that Since my body is still looking like I'm 7 months pregnant, I'm going to start with getting my face all the way together. Here are the steps that I plan use to get my skin flawless.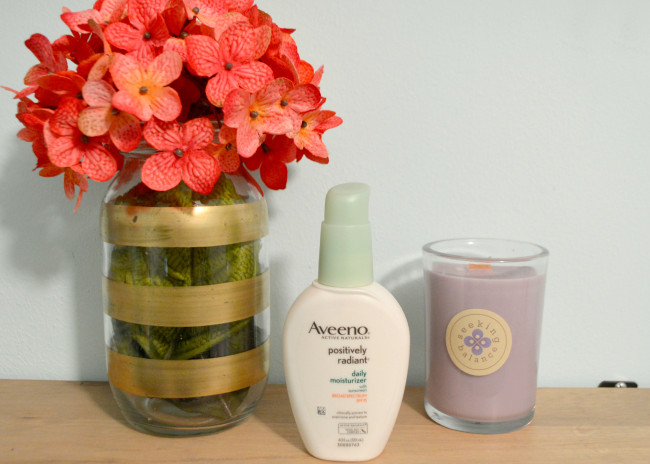 Drink lots of water. Breastfeeding will have your skin feeling extra dry. I plan on doubling up on the water.
In addition to using my favorite facial wash, I plan to gently exfoliate each time to remove dead and dry skin using either one of my facial devices or a pad.
Moisturize.  After every wash I will use Aveeno® Positively Radiant Daily Moisturizer with SPF 15. Seasons are changing, so it's a must to moisturize before the cold months hit. Aveeno® Positively Radiant Daily Moisturizer is clinically proven to even tone and texture of your skin in 4 weeks.
Take vitamins. I will continue to take my vitamins (prenatal) religiously.   I think that is the reason why so many women see severe changes in their skin and hair because they stop taking vitamins after they deliver.
Eat right. Not only do I need to eat right to loose this baby weight (and then some), but also it will help me with my skin goals. The Diet Diaries will be back!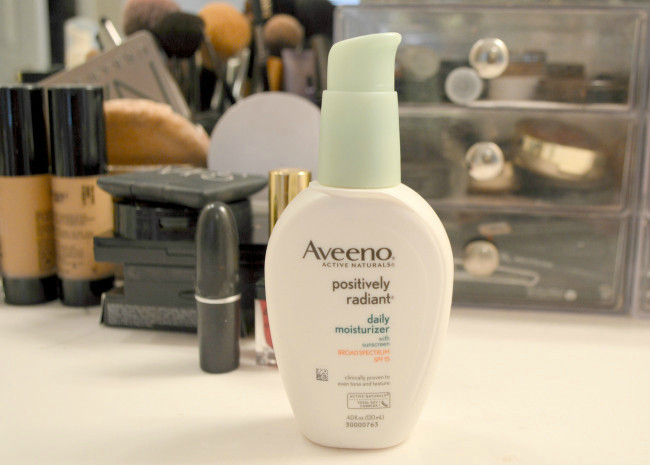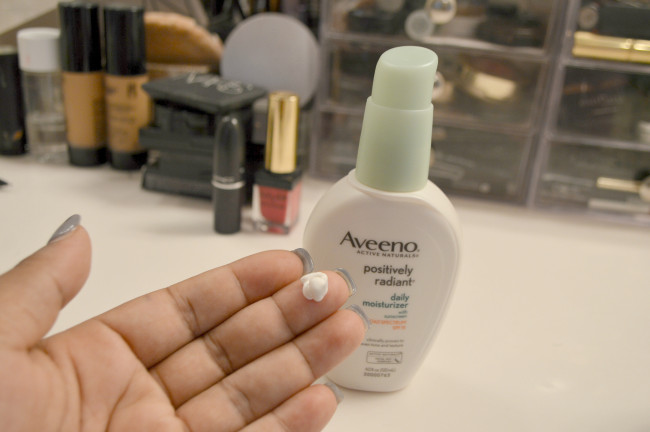 Do you have any tips for getting for getting your skin together after baby?  To learn more about Aveeno® Positively radiant Daily Moisturizer click HERE.