Happy Valentine's Day!  I wanted to share my new engagement photos.  I kid.  This past weekend we were downtown for Peyton's gymnastics meet and we happen to walk past the site where Mister proposed.  It was in Centennial Park under the flags.  We couldn't help but reenact that moment that happened over 10 years ago.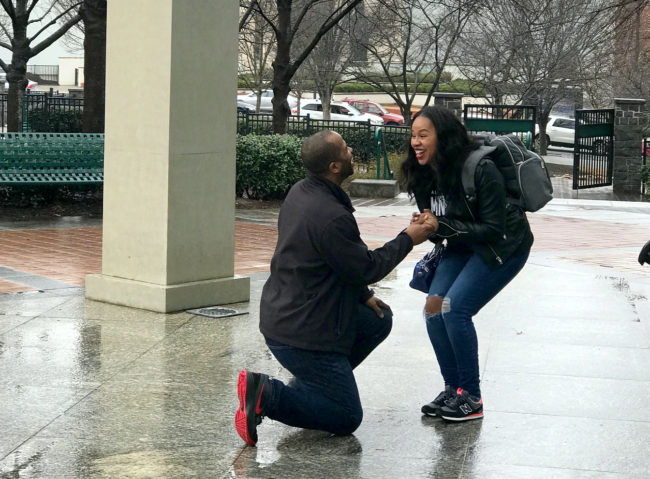 That goofy look on my face is exactly how I looked when Mister originally proposed.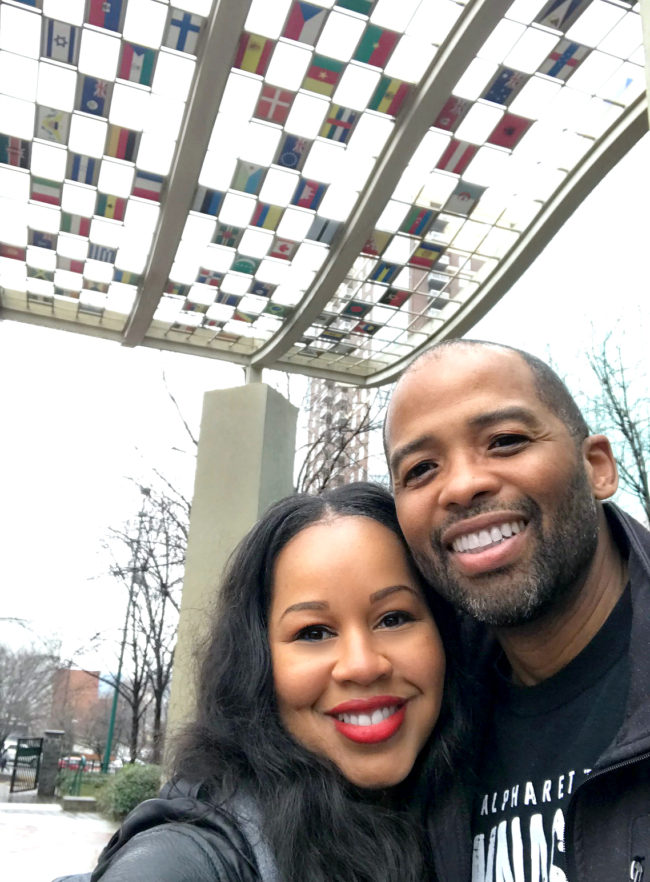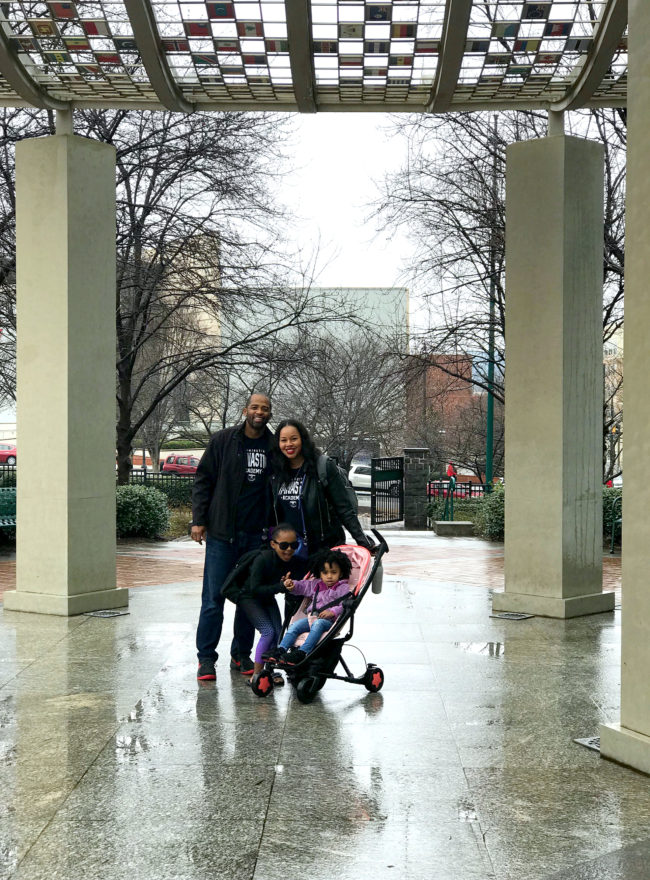 I'm not gonna front, I was all in my feelings.  Being there with my girls and still in love gave me butterflies.  I'm happy to be celebrating our 12th Valentine's Day together.  Now to figure out what to get him.
You can read details on our proposal HERE and how we met HERE.
Remember to love yourself and God before anyone else.  Happy Valentine's Day!