I hope you guys had a great weekend.  I spent my weekend at gymnastics meets and cleaning my laundry room. My little gymnast got first place in vault and 3rd placed all-around!  We are in the thick of gymnastics season so my weekends will be filled with meets until May.  We are patiently waiting for spring so we can ditch the wool coats. Until then, we are going to try and get a few more winter looks.  This is probably Peyton's last chance to wear this coat.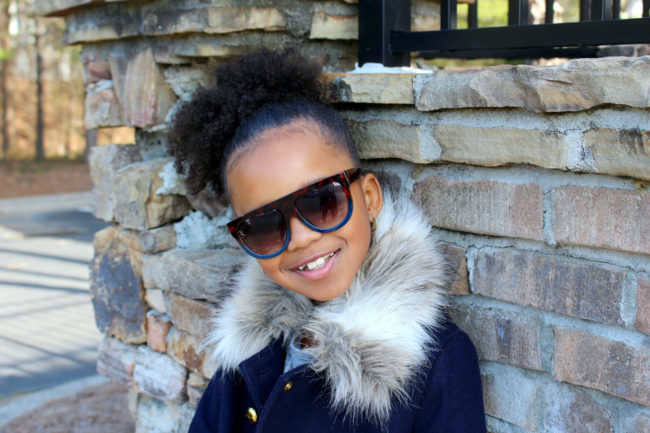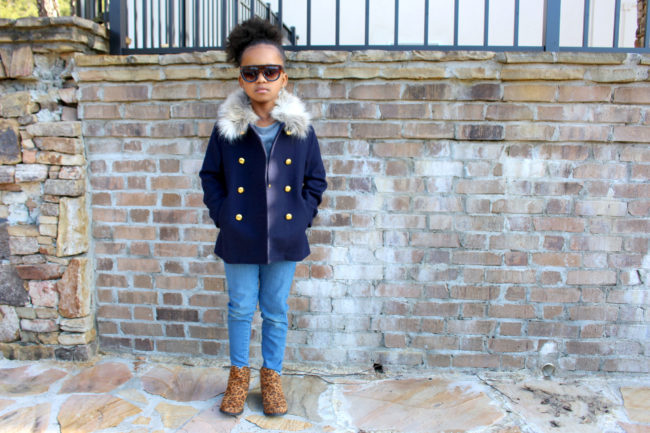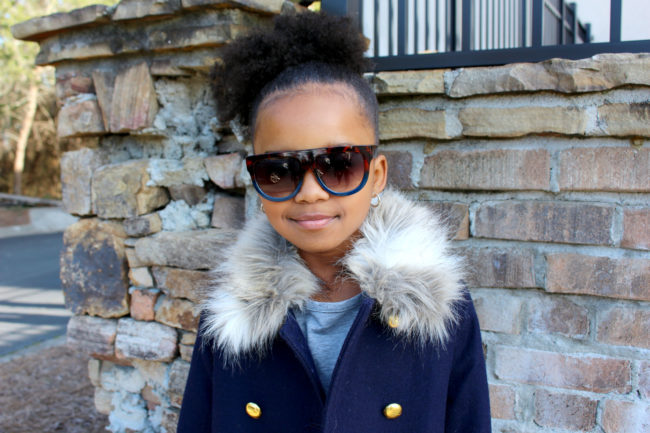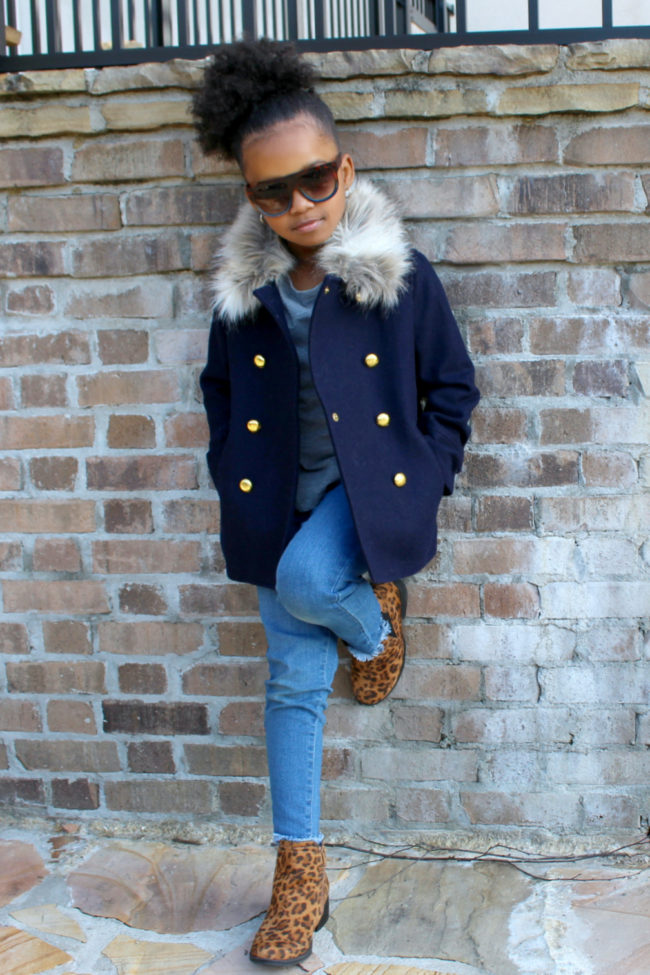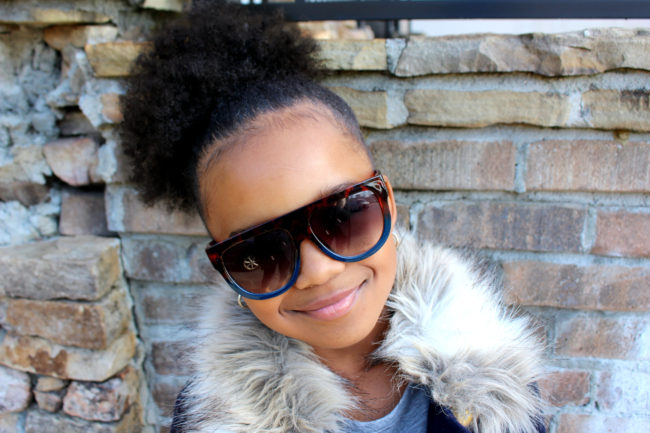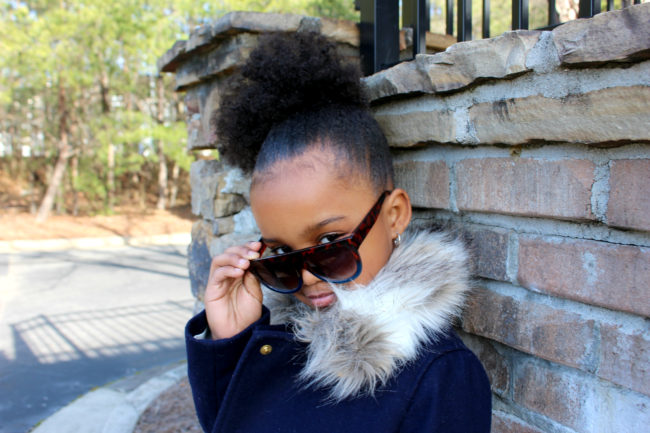 Coat, J Crew – Crew Cuts (similar) | Jeans, FabKids | Shades ($5), Sunglass Spot | Shoes, Target (similar)
This is Peyton's 3rd winter in this coat.  I can't believe it has lasted that long.  This is her last chance to rock it because it's getting a little small.  I remember when I first saw this coat and wanted this coat so bad for Peyton.  It was a bit pricey but I figured she could pass it down to Harper.  At the rate that Harper is growing, she may fit it next year.
I'm so ready to fast forward to spring and pack up all these bulky winter clothes.  I'll be sharing our favorite pre-spring trends soon.