Today my husband and I are celebrating 9 years of marriage.  I can't believe that it's been 9 years already.  It feels like we just met.  He still gives me butterflies.  Since it's our anniversary, I thought I would share how we met and fell in love.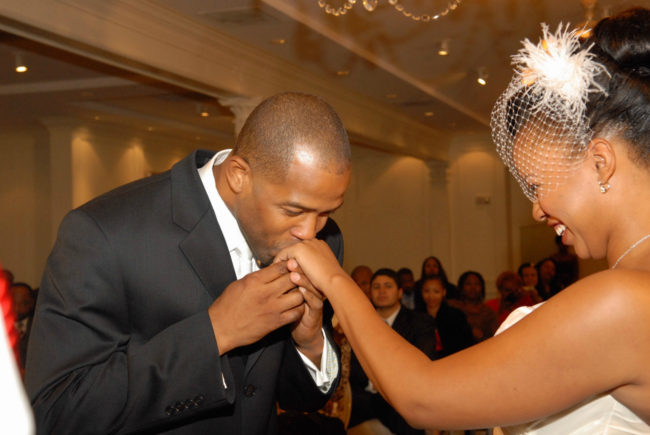 A little over 11 years ago a cute guy in my office where I worked asked me to go with him to another co-workers birthday party at a club.  This guy was NOT Mister.  He was cute but I was not interested in the guy, plus I don't ish where I work. I told him I would go, but just as friends.  He said he would pick that night.  When the time came I really didn't want to go out.  The guy that asked me to go with him kept calling and calling and I didn't answer.  Then I get a knock on my door.  I look through my peep hole and it was the guy from work.  I'm wondering how he got through the gate.  I open the door with a scarf on my head.  I felt bad so I told him to give me a few minutes while I get ready.  We finally hop in his ride and head to the club.
We get to the club and find other co-workers.  I excused myself to go to the restroom.  On my way back to the table, I felt a hand on my arm.  As I turn around to give whoever was touching me my best "Chi-town" don't touch me speech, I see this fine man with the biggest smile.  I couldn't do anything but smile back.  He asked me to dance.  No one has asked me to dance in a long time.  Even though I'm more of a sit down dancer, I went on the dance floor.
After a few songs, we left the dance floor to get a drink.  I ordered a Hennessy and coke and he ordered a ginger ale.  He said he had never seen a woman drink Hennessy before.  I told him I have never seen a man drink ginger ale before.  Despite our differences, we talked the rest of the night.  He shared with me that he was there by himself.  He said he was bored and wanted to get out.
Guess who was swirling around us like a gnat?  The guy from my office.  I told my new date that he was just a friend from work.  He didn't question me again even though the guy was prowling around.  Now it's time to leave the club.  After exchanging numbers, the new guy says he's going to walk me to the car.  How sweet, but I didn't drive.  I'm with that guy remember.  He didn't care.  The THREE of us head to the car.  Mister proceeds to open this man's passenger side car door to let me in.  I was impressed that he opened the door and that a fight didn't break out.  Mister stole the show.  I couldn't get home fast enough to ditch this dud.
The next day I went to lunch with a girlfriend and told her about the guy I met the night before.  She said I really sound excited about this man.  I told her I thought he was the ONE.  I haven't even been on a date with him, let alone talked on the phone and I already knew.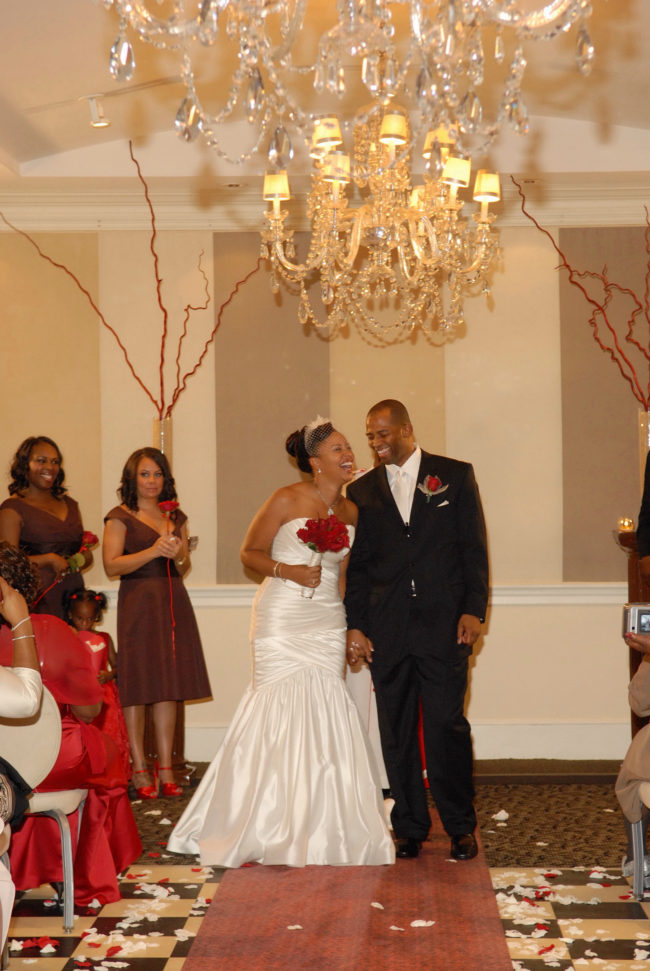 He called me that Sunday and I missed his call.  I called back, no answer.  I left a message.  Monday still no call back.  I would usually dismiss him at this point but I said let me call him again.  I called again, no answer.  I left a message saying "You better call me back before you miss this boat".  I got a call back that evening.  He said I was funny.
We went on our first date a few days later.  Our first date confirmed what I felt the night we met.  He was the one.  I didn't tell him though because I was nervous about these new feelings.  That first date led to us seeing each other every chance we could.  Being the gentleman that he is, he soon told me he wanted to be exclusive, just me and him.  I tried to play cool but I eagerly said yes.  About two and a half years later, he proposed.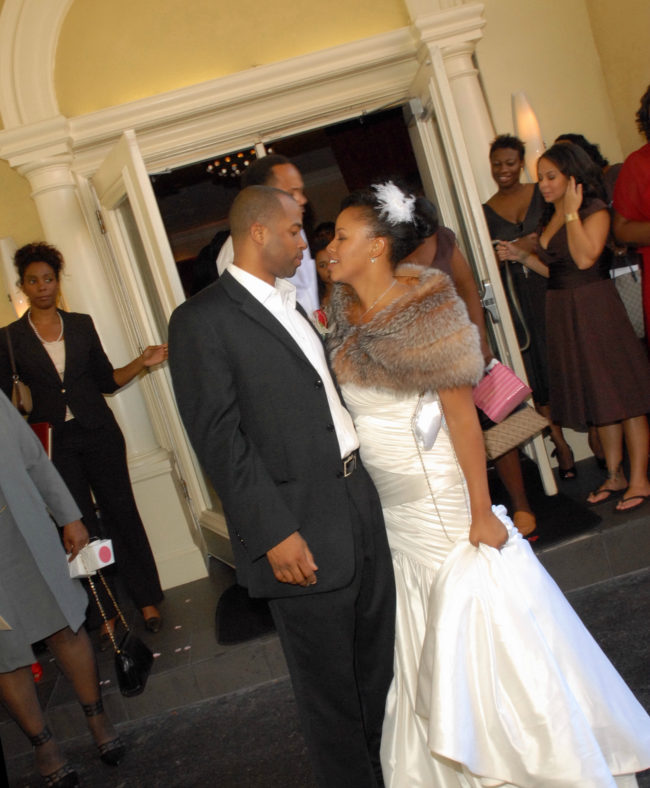 Early on in our relationship he told me I was the love of his life.  I expressed to him how I thought he was too good to be true.  He told me I deserved to be loved this way.  I was done. Show's over, curtains, and everybody go home.
To this day, Mister  still tells me that I am the love of his life.  He is my angel.  I didn't think it was possible but I think I'm more in love with him today than the day we got married.  Those butterflies are still there.  I feel like we share the same heart.  I thank God for blessing me with such an amazing man.  I pray that everyone can feel this kind of love in their lifetime.
I usually try to share tips and things that I have learned throughout my marriage on our anniversary.  This year, Mister has agreed to answer questions about us or marriage in general that we will share on a later date.  So if you would like a man's perspective or wonder what Mister thinks about me, please leave your questions in the comments.
I don't usually write this much so please excuse any typos or grammatical errors.  I'm sure you'll get the picture *wink*.