I can remember when I was in elementary school and a few dental hygienists visited to teach the class about dental care. As you'd expect, their main message was to remind us all to regularly go to a Dentist Frederick for a check-up and brush our teeth twice a day. They had us to take home a chart and draw a smiley face every day that we brushed for an entire month. I lied and drew a bunch of smiley faces because I was embarrassed about my lack of brushing. I bet my breath was kickin. My mom worked so much so she only took me to the dentist on an as needed bases. You know, like for school records or excruciating pains. I can still see that chart in my mind. Will it ever go away? I've come a long way (minus a few less teeth). With the help of Plaque HD, I'm teaching my girls the importance of oral care and giving them the support they need for a healthy smile.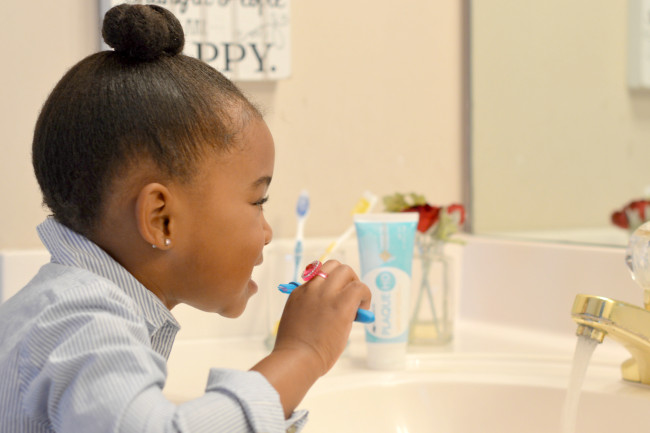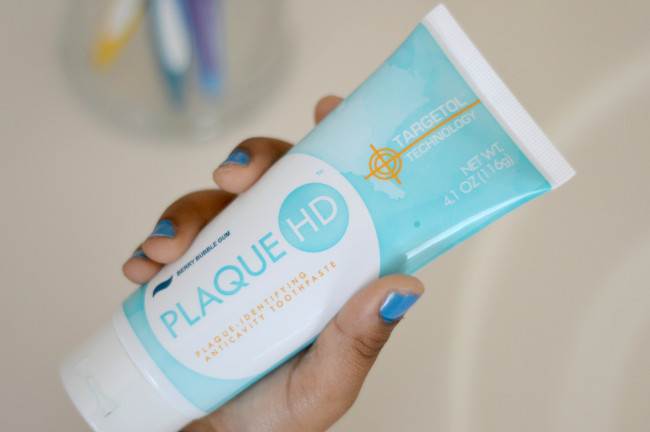 Plaque HD is a unique plaque-identifying toothpaste. What that means is the toothpaste will turn any clear plaque buildup to teal, so you can spot where it is and brush it away. This allows your or your child to target areas that may need more attention. Once all the teal is gone, you're finished.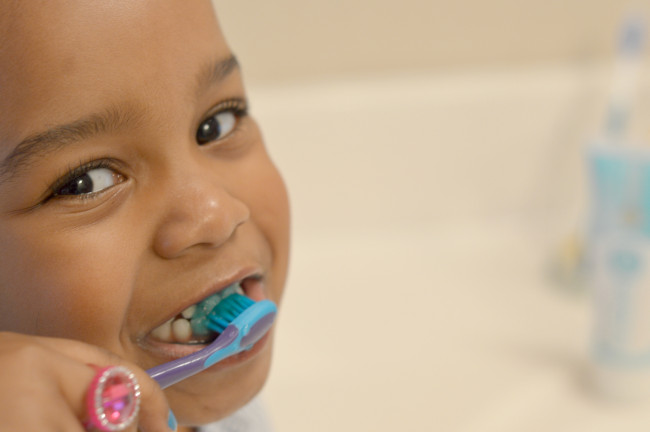 Here's how I get Peyton to brush her teeth properly twice a day.
Stick to a routine. No matter how tired she is or late it is, I make sure she brushes her teeth every morning and night. She understands that it's just as important as taking a bath.
Let them pick out a toothbrush. I let Peyton pick out a new toothbrush every few months. I think this helps to make her feel a sense of accomplishment.
Visit the dentist regularly. If you only take Peyton when there is an emergency she will be scared of the dentist. If she experiences easy and pleasant visits, my girls won't be fearful when they're older.
Use Plaque HD. I can't tell you how excited Peyton gets when she uses her "special" toothpaste. She even demonstrated it for Mister and told him he should try it.
Talk about adult teeth. Peyton's little teeth are falling out of her head every other month. I had to break it down to Peyton that each new tooth that grows in, she will have for the rest of her life. I told her that is why we brush twice a day so we can take care of them.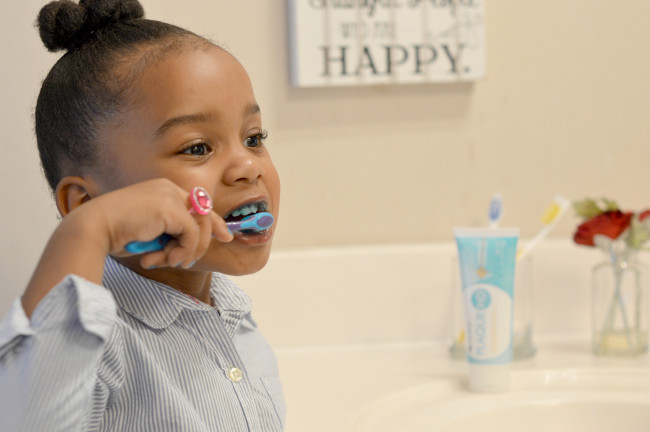 I've been using Plaque HD toothpaste as well. The Berry Bubble Gum flavor tastes great. Nothing like your child's regular toothpaste. Have you ever used their toothpaste by accident? That stuff is gross! I was a bit nervous to see how much blue would show up. After I was done, I could tell the difference of how clean my teeth felt. Finally, a special plaque finding toothpaste we all can benefit from.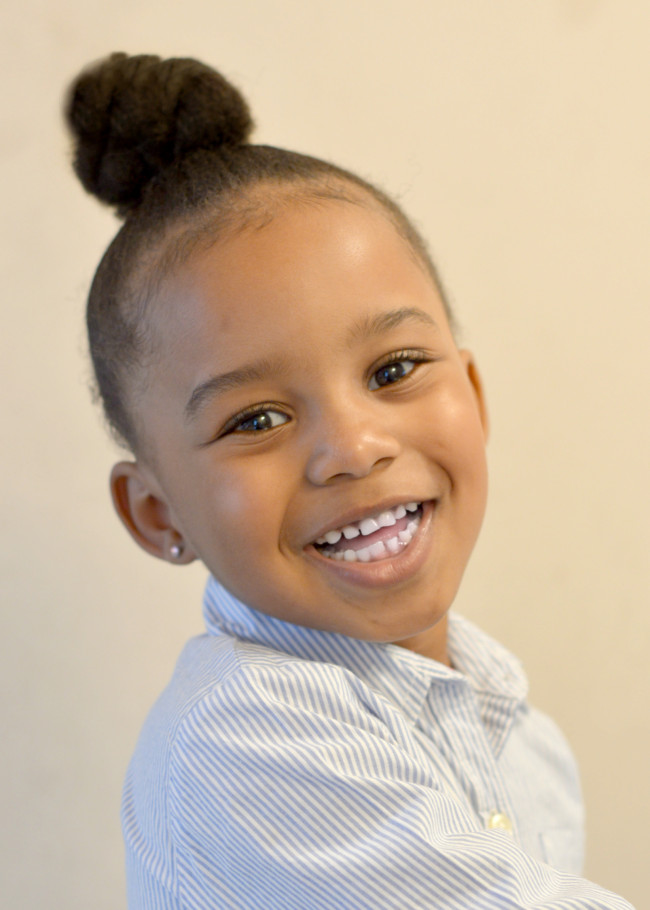 Instill strong brushing habits in your kids now. Plaque HD is recommended for all ages (over 2 years). Plaque HD is also recommended to keep teeth healthy while in braces, and is a fantastic tool for adults to maintain a great smile. You can learn more about Plaque HD and purchase HERE. How do you make sure your child is brushing properly?
*This post is sponsored by Plaque HD. Thoughts and opinions are my own.