I'm preparing my skin for winter with Aveeno® and sharing my tips with you as part of a sponsored post with Socialstars. #Aveeno
Since delivering Harper 5 weeks ago, taking a shower is a luxury.  It's the roll of the dice daily if I get one or not (no judgment).  So when I do, I try to make the most of it.  Now that the temps have dropped, my recovering body needs some extra moisture attention.  I'm sharing a few things I do differently to take care of my skin during the winter months with Aveeno ® Daily Moisturizing Body Wash.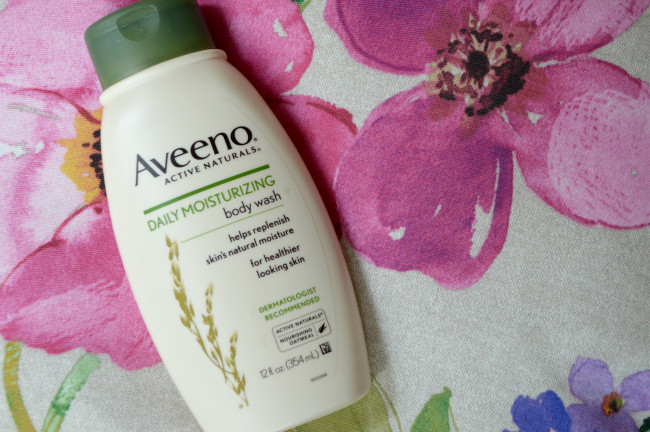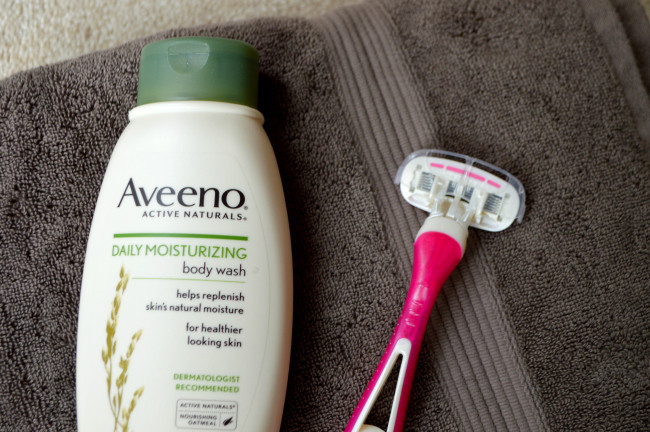 1.  Say bye to long showers.  I know it's hard but hot water for long periods of time can dry out your skin.  Try to keep your shower under 10 minutes. Who has that kind of time anyway?
2.  Use a moisturizing body wash.  Aveeno® Daily Moisturizing Body Wash cleanses and moisturizes using ACTIVE NATURALS® Colloidal Oatmeal, known to soothe skin and replenish moisture.  Aveeno® Daily Moisturizing Body Wash is also lightly fragranced, soap free, dye free and hypoallergenic.
3.  Use body wash with a loofa before shaving.  This helps to get moisture back in the legs before shaving.
4.  Moisturize immediately after the shower.  It's best to apply lotion right away while the pores are open to lock in moisture.
5.  Drink lots of water.  You should be doing that anyway.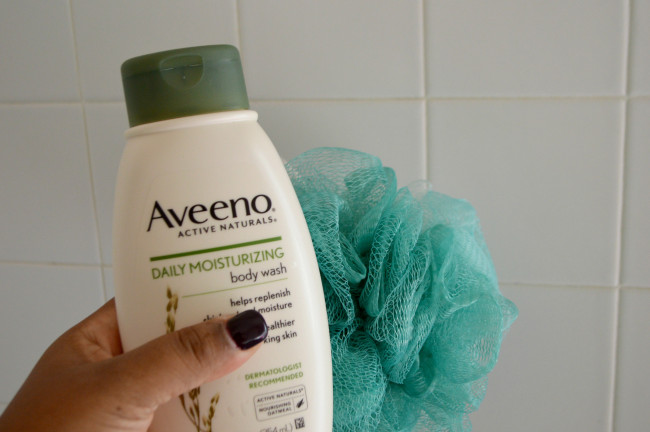 Those are my tips to save my skin during the winter months.  Lawd knows that my skin has been put through to the test this year.  I battled severe dry skin during my pregnancy and Aveeno® Daily Moisturizing Body Wash was my saving grace.  I will be using the moisturizing body wash and these tips during the cold months.  How do you winterize your skin?