February marks two years that I've been in my new home. It really feels like we just moved in. So much has happened since we've moved into this house. Although, we still need to install double glazing windows at some point in the not too distant future. I had a baby and did a full kitchen remodel while I was pregnant (HERE). The kitchen took a lot out of us (and our wallets) so we've been slow to tackle other projects in my home. My goal for 2017 is to have my house looking like a magazine spread! Maybe not the whole house but my main level. You know, the parts that everyone will see when they come in. One room that you see when you walk through my front door is my formal dinning room. It has been used as a storage area or completely empty for the last two years. For our 9 year wedding anniversary, Mister bought a dining room table. Now I'm ready to rock'n'roll! I'm wanted to share the current state of my dining area and dining room inspiration.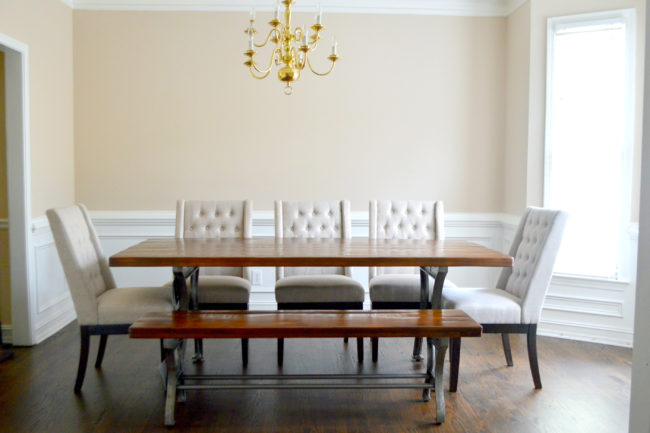 This is my new table from Ashley Furniture. I had a hard time finding a table that I liked that seated 8. I wanted a table that solid wood (no leaf) and metal legs. This table has a farmhouse/industrial style.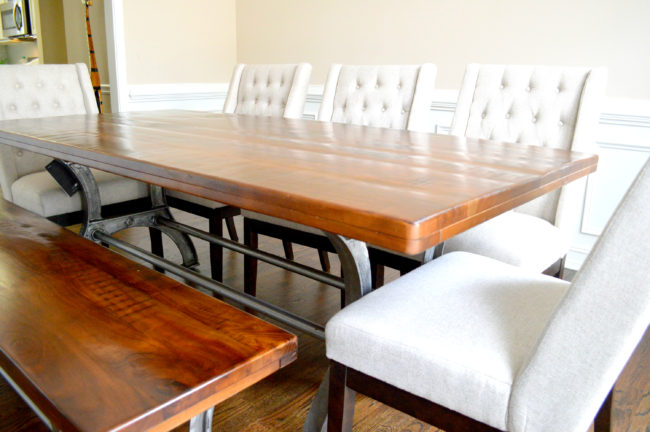 My decor style is modern traditional with a hint of boho and farmhouse. So basically, little bit of everything. I'm struggling to put together a dining room that goes with my living room, kitchen and family room. I need to pick out a chandelier, rug, paint, and curtains. I'm also toying with the idea of wall paper since I already have wainscoting. Below are a few inspirational dining rooms that speak to me.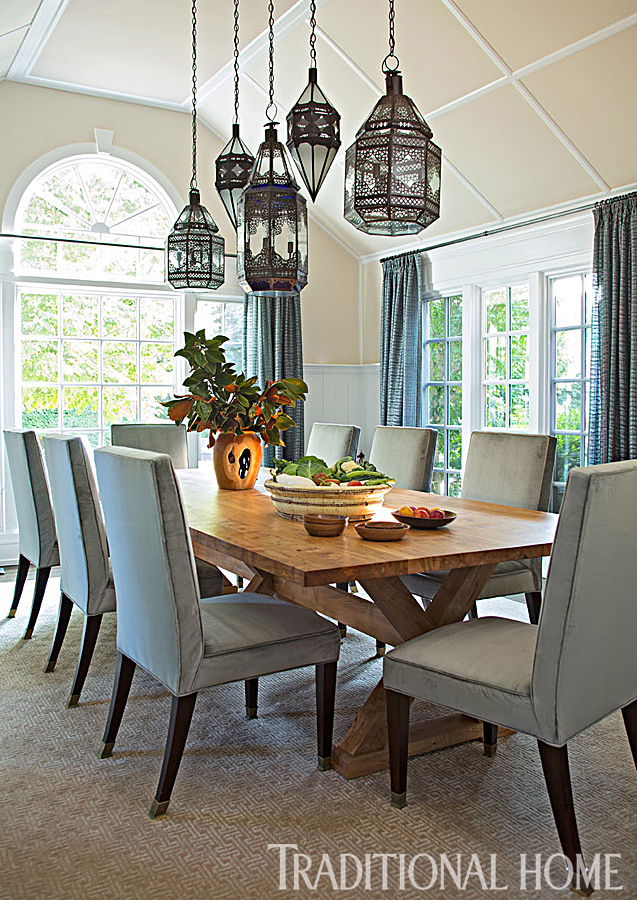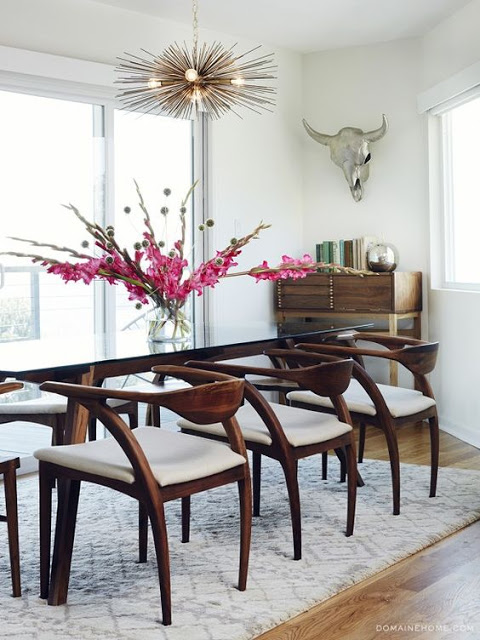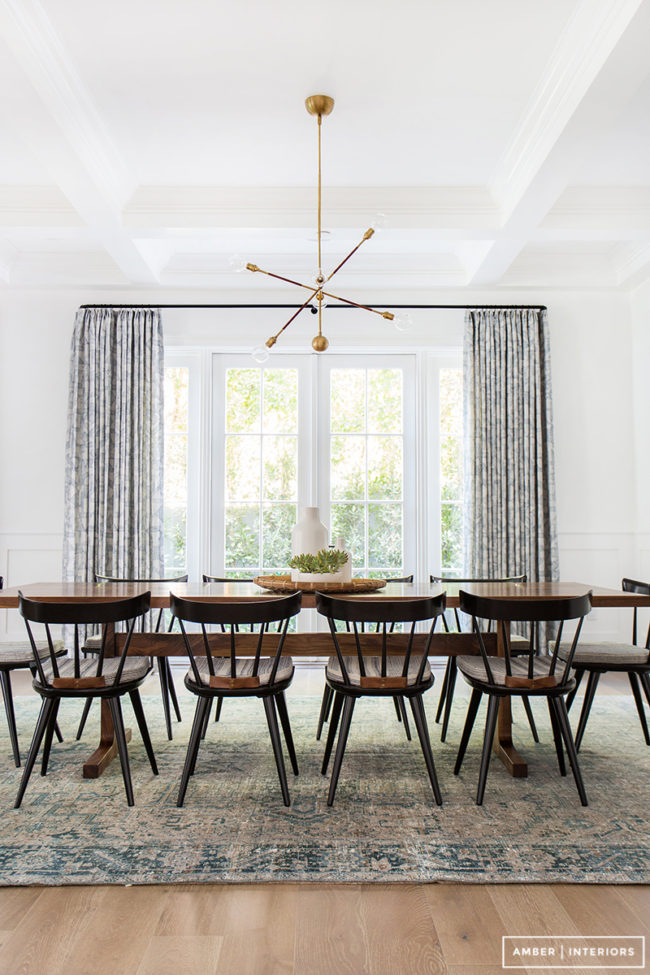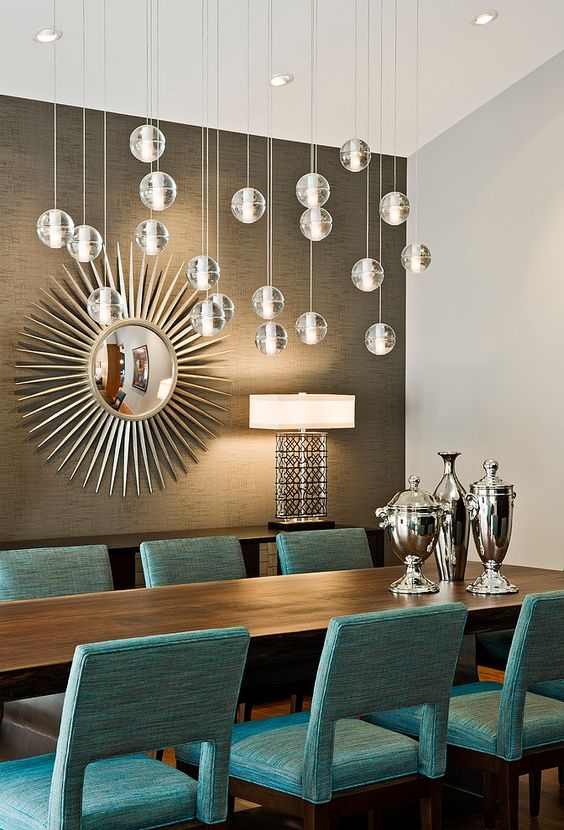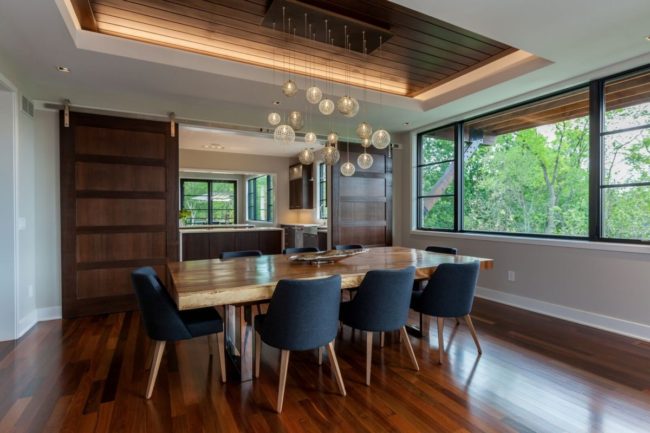 All images via Pinterest
Which inspiration room do you like the best? Would you paint or do wallpaper? I'm also trying to decide if I want a small buffet or not. Decisions, decisions.
I'm excited to finish up my crib and take you guys with me along for the ride. You can check out Peyton's room HERE, Harper's nursery HERE and my kitchen remodel HERE. Follow me on Snapchat (babyshopa) for realtime behind the scenes.