The Atlanta snow storm came and went.  Peyton couldn't have been more excited to see the snow.  Harper, not so much.  She fell down and her hands touched it and she was over it.  Peyton was a little disappointed that there wasn't enough snow to build a snowman.  Check out the cutest snow bunnies that I've ever seen.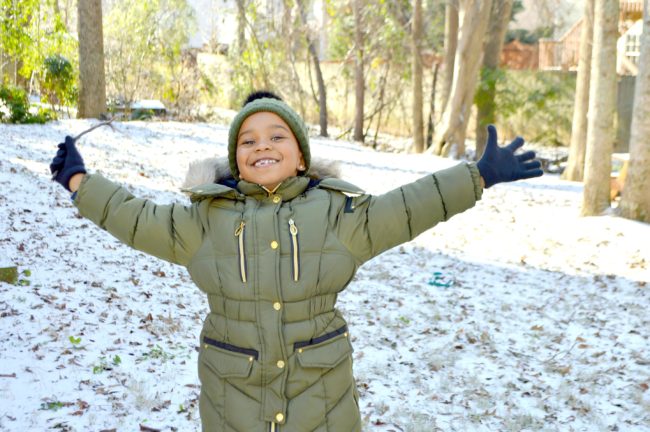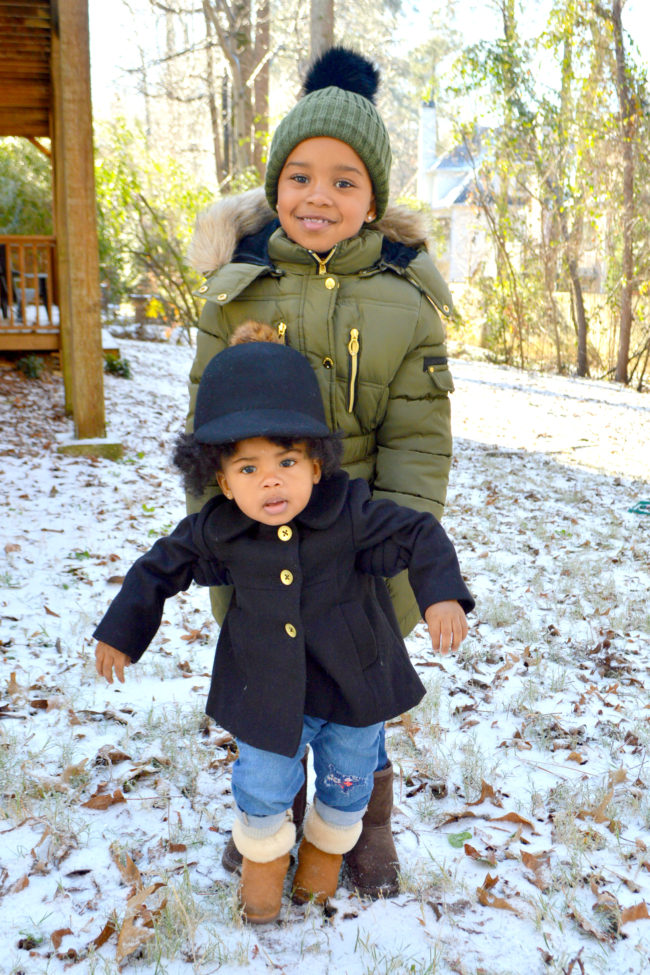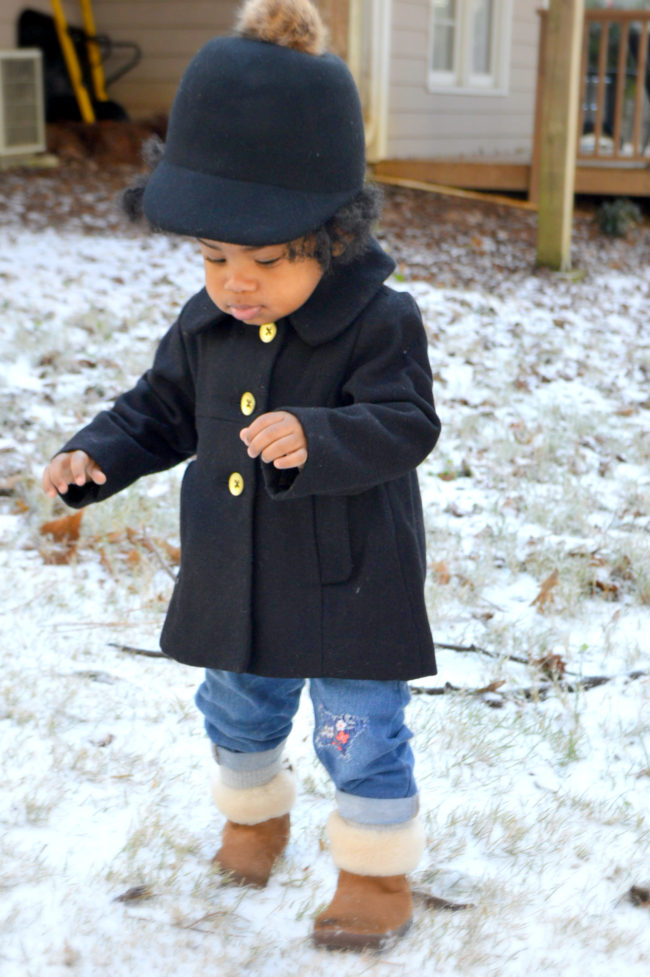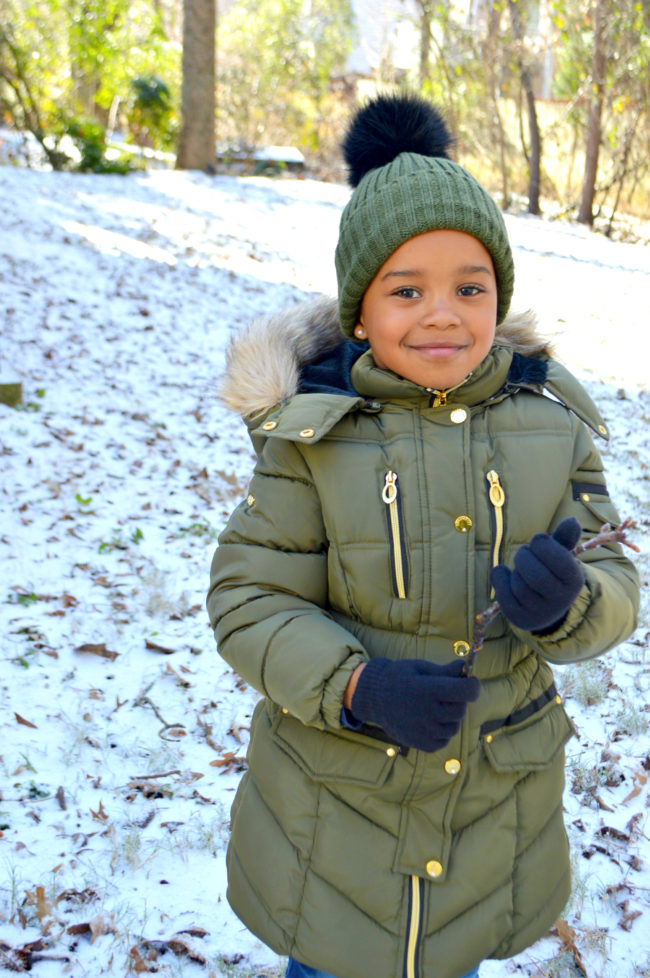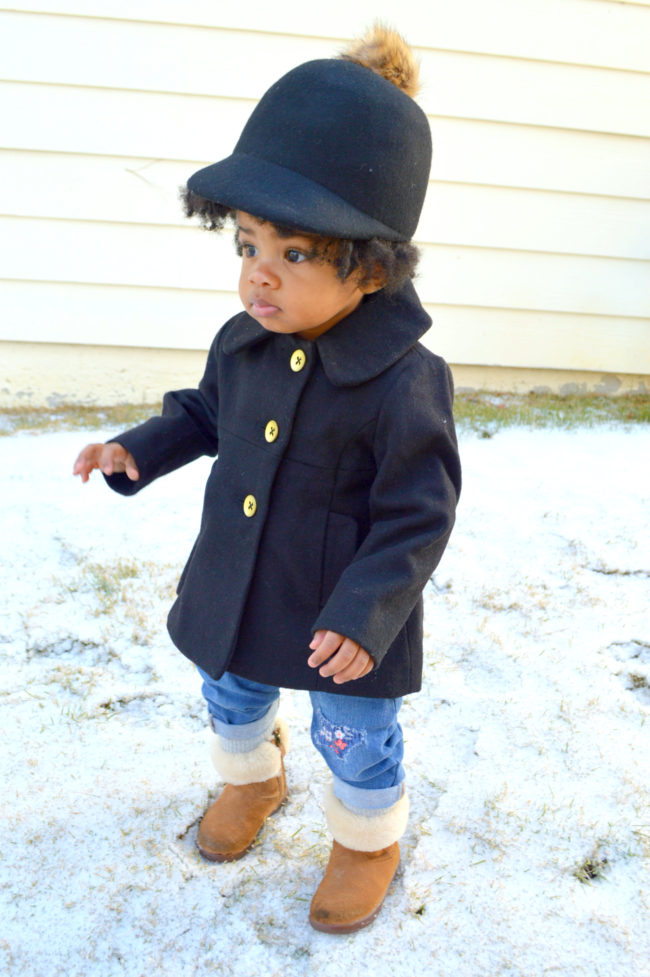 Peyton: Kenzie Girl coat, Marshall's (similar) | Jean, Joes | Ugg boots, Zappos (sale) | Hat, similar
Harper: Coat c/o The Children's Place | Jeans, OshKosh | Ugg boots, Zappos | Hat, H+M (similar)
 I know there are lots of jokes about Atlanta getting 2 inches of snow and shutting down the city, but it's serious.  I laughed about it a few years ago when we go a few inches.  I stopped laughing after it took me 3 hours to go 4 miles to pick up Peyton.  It took my husband 12 hours to get home.  Atlanta is not equipped to handle snow.  There are only a few plows and salt trucks for the entire metro area.  On top of that, people don't know how to drive in snow.  We made it through and the girls looked fab!
 Were you snowed in this weekend?  What did you do?