It's finally done!  Well, as done as it's going to get.  Plus I'm out of coins.  I'm so happy that Mister has been the perfect husband and got everything completed before Harper arrives.  Baby Harper's modern teal nursery is ready for her arrival.  I don't know why, but I knew I wanted to use the color teal. Remember my inspiration rooms HERE?  I took some inspiration from every room.  I think Harper's room is very modern and chic.  Check out the video tour and details on the room below.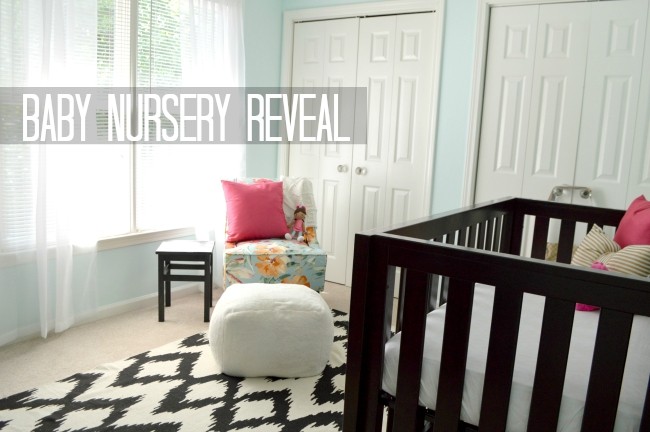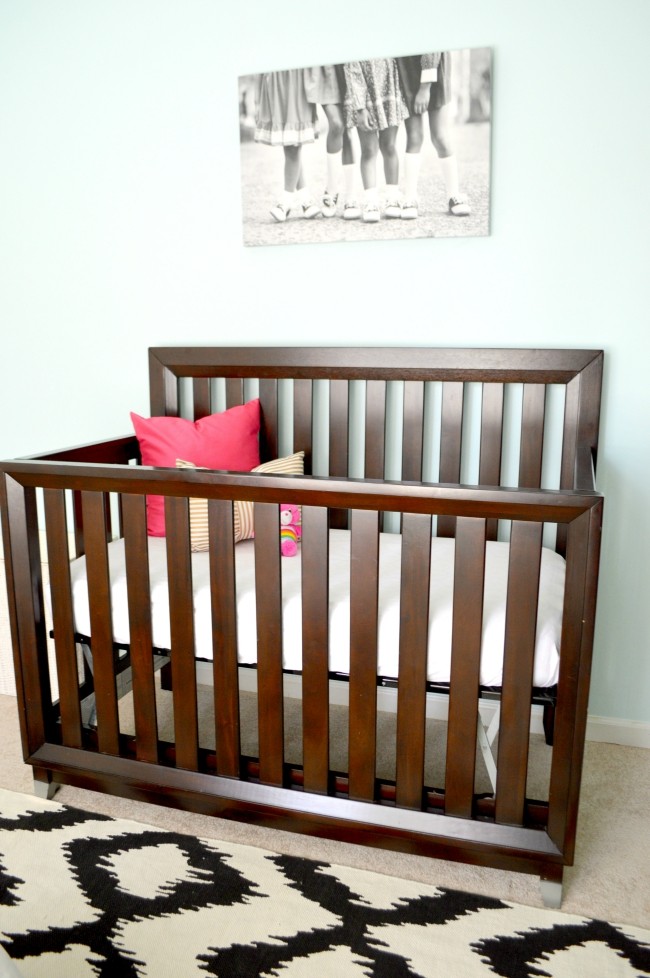 Canvas photo is by Creative Soul Photography and is NOT for sale (sorry).  But you can use your own photos and purchase a canvas print from CG Pro Prints.  You can save a lot of money and use your favorite photos.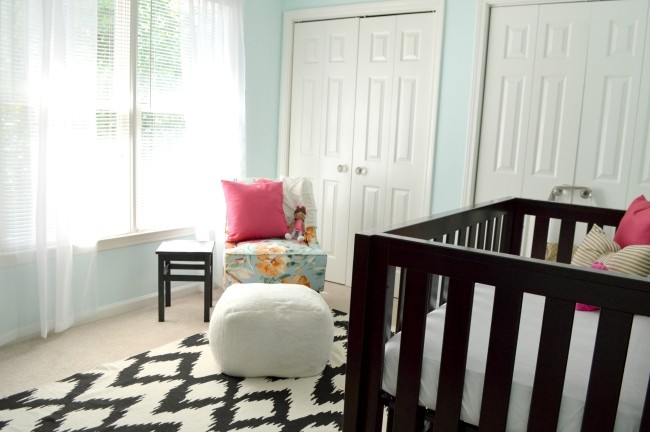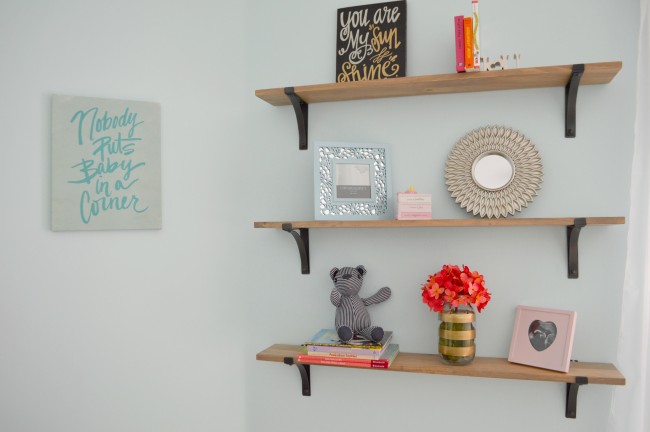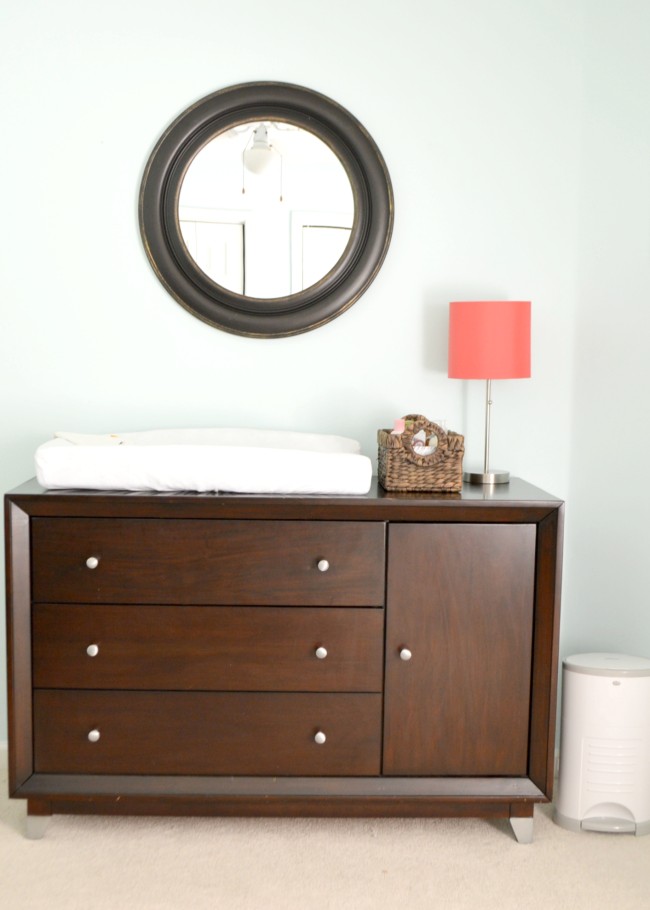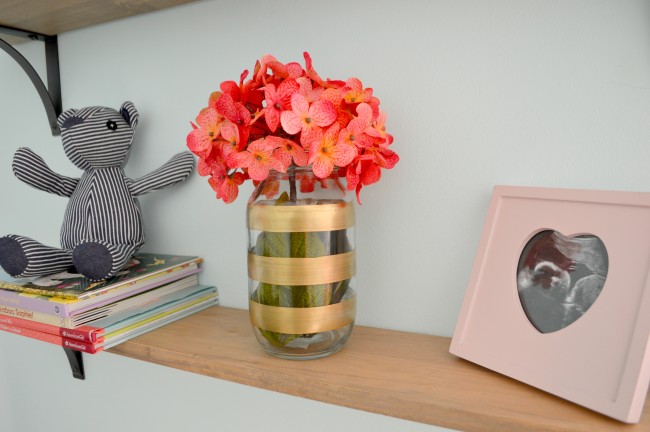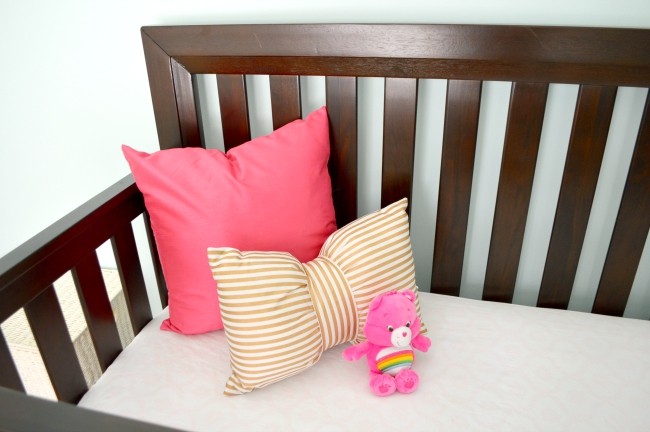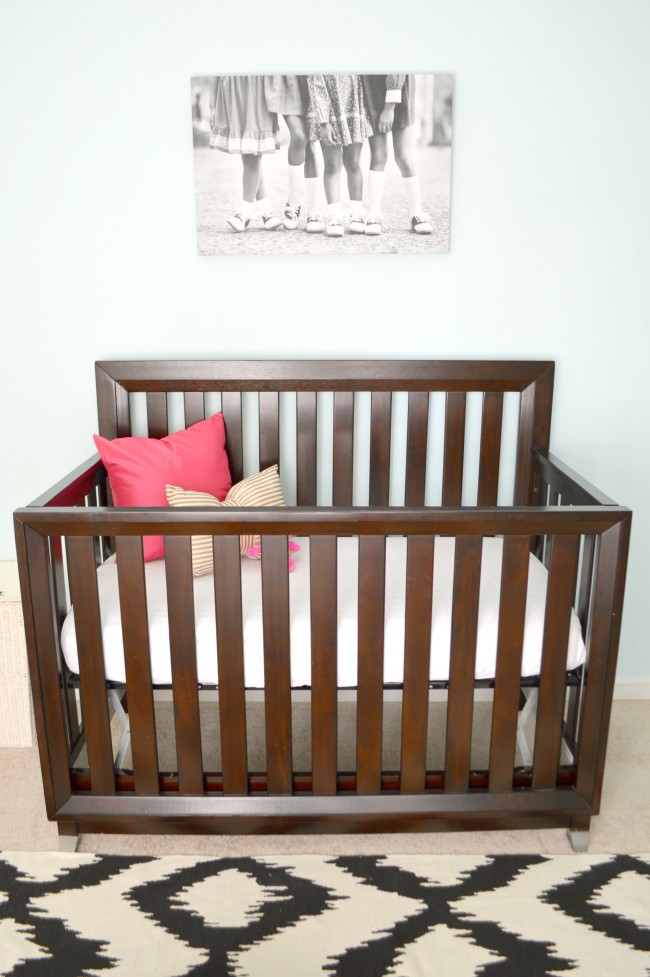 Paint, Light Mint by Benjamin Moore | Chair, Target | Gold bow pillow, Target | Rug, Hobby Lobby | Mirror, Target | Picture, Sweet Gemma | Lamp, Target | Diaper pail, Dekor
It's very modern with a hint of vintage.  Perfect for her to grow into.  I kinda went with the flow for all the decor.  If I thought it looked good, I went with it.  I wasn't planning on using gold accents but it works.  What do you think of Harper's nursery?  Please subscribe to my YouTube channel and like the video.