Swimsuit season is coming! Are you ready? I just booked our spring break trip so I've scoured the web and stores for cute hot mom-friendly bathing suits. Tankinis are a thing of the past and we don't have to go out like that. Just because we've had kids, doesn't mean we need to wear t-shirt and shorts to the beach. I've found some swimsuits that show just enough skin and still have you feeling comfortable and sexy at the beach like you could happily be on a film set for hdsexvideo without being conscious about if you're sexy or not. Let me know which ones you're eyeing.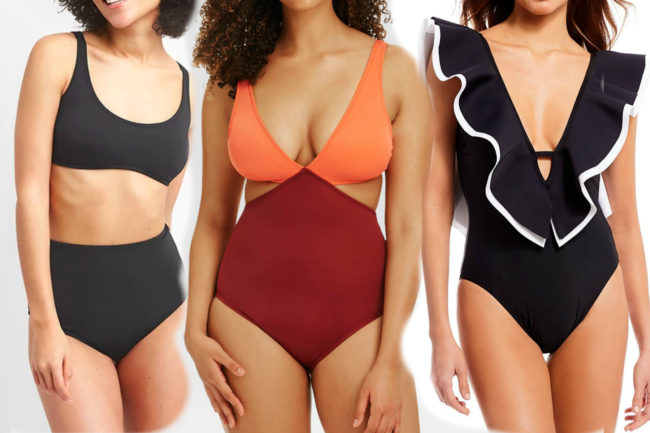 See any you like? That black with the white ruffle trim is calling me. I have a few of these already. If you like the tribal print at the bottom from Amazon, order at least a size or two (if you're in between) up.
Let me know which one is your favorite. Please share to help out our fellow hot moms!