I'm still making my way around my home cleaning and doing some low budget decorating. I remembered that I never posted about Harper's room update that we did before Thanksgiving. Since Peyton got a bedroom makeover last week, Harper's been begging for one. We had to get her room ready for our guests so that meant that her bed (crib) had to go. I don't think she understands that she had one already but I did make her a little desk/work area to get her excited about homeschool. Her room is on the small side so we opted for a daybed with a trundle.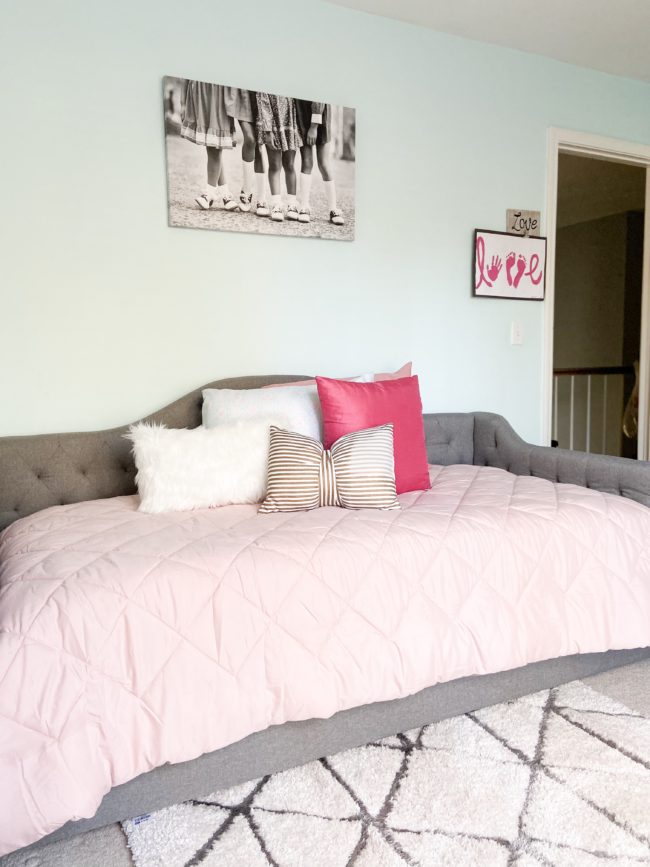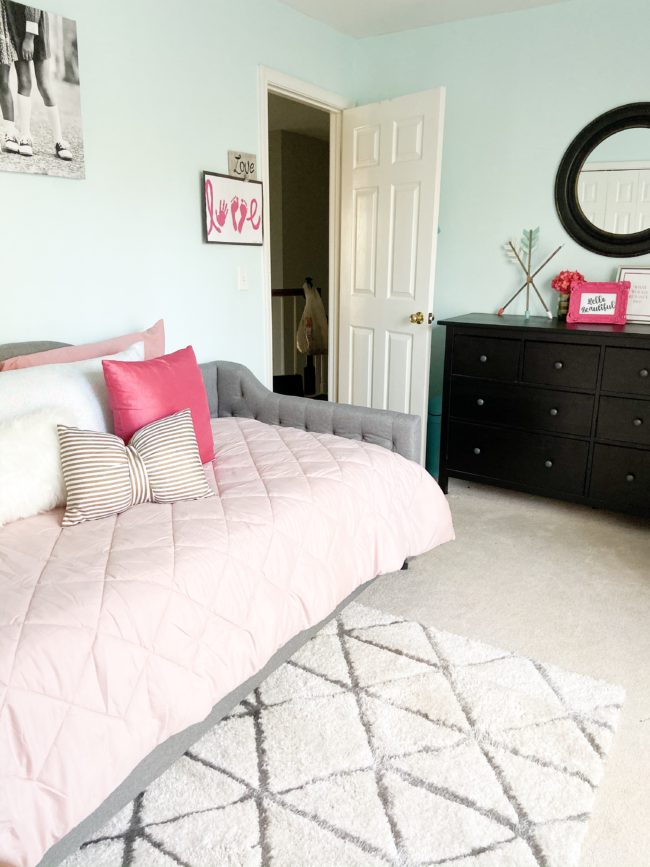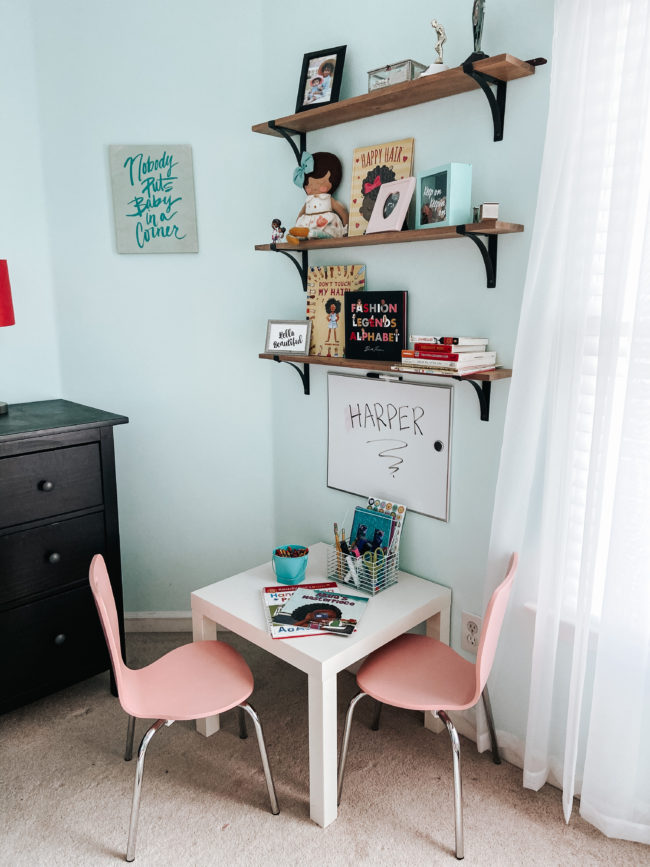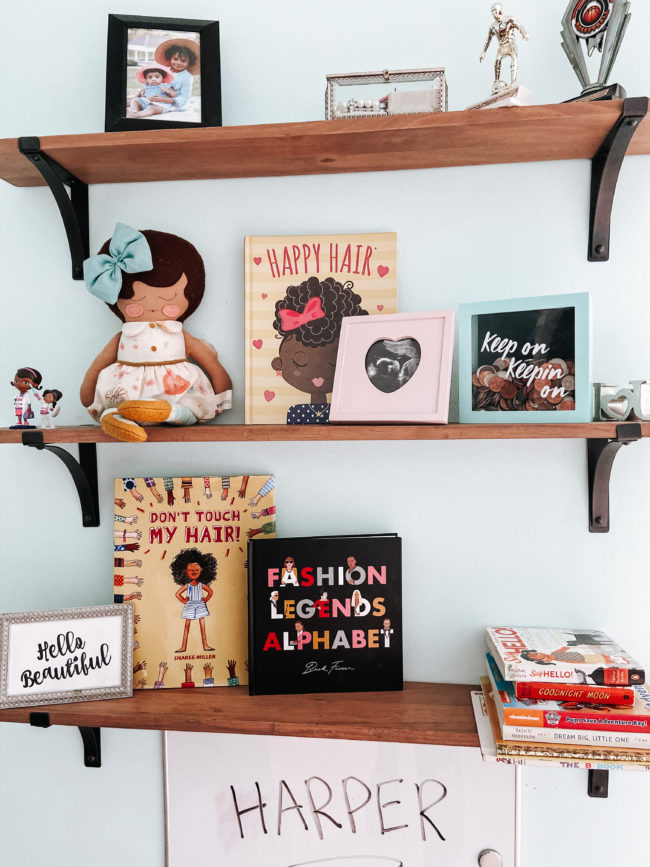 Daybed, Ashely Homestore | Rug, Ross | Dresser & table, IKEA | Shelves, Target
Her room is on the small side so we opted for a daybed with a trundle when we updated in November. She loves it. Sometimes Peyton sleeps on the trundle. It's going to be great when she has sleepovers.
Her little work area is perfect for her to write and color. I have a dry-erase board in my office that she always writes on so I got this little one for her to use. She was doing good, practicing her letters on it until I found marks on my bedroom wall.
Harper has a ton of books, most handed down from Peyton. Too many to fit on her shelves so we put them in her closet. We displayed our favorite books on the shelves.
Are you enjoying these home posts? Have you been doing any organizing or decorating during this quarantine? You can check out Harper's original nursery HERE.