This post is sponsored by Chuck E. Cheese. Thoughts and opinions are my own.
Going to Chuck E. Cheese as a kid was like hitting the jackpot! I would almost pass out with excitement when I knew we were going to Chuck E. Cheese. It's a bit nostalgic that my girls have the same excitement when it's time for them to go. I was excited to take the girls to the newly renovated Chuck E. Cheese in Kennesaw, GA. The first thing the girls said was that it looked like the future! Check out some details of the newly remodeled flagship location in Kennesaw, north of Atlanta.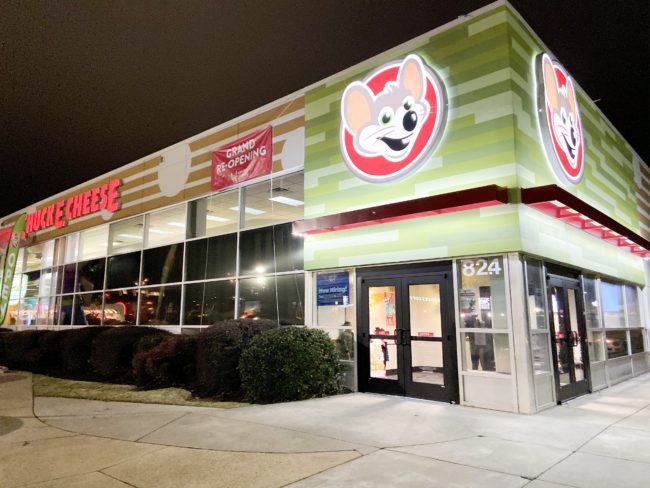 Pulling up to the new Chuck E. Cheese, you can't help but get excited about the modern, sleek new look.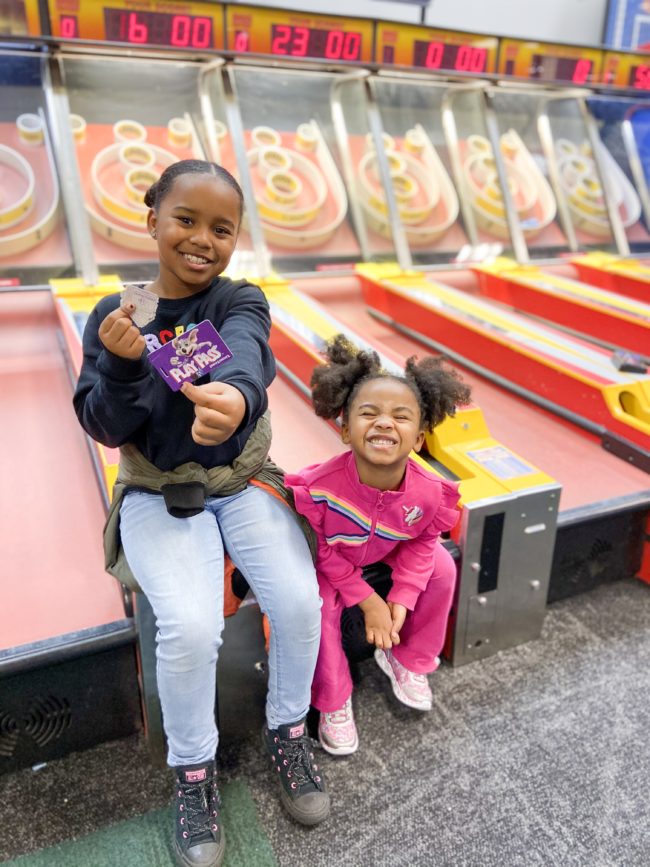 I opted for the Play Pass for the girls. I love the Play Pass because the girls have the freedom to play all the games for a period of time. I don't have to chase them around to keep up with tokens or how many games they play.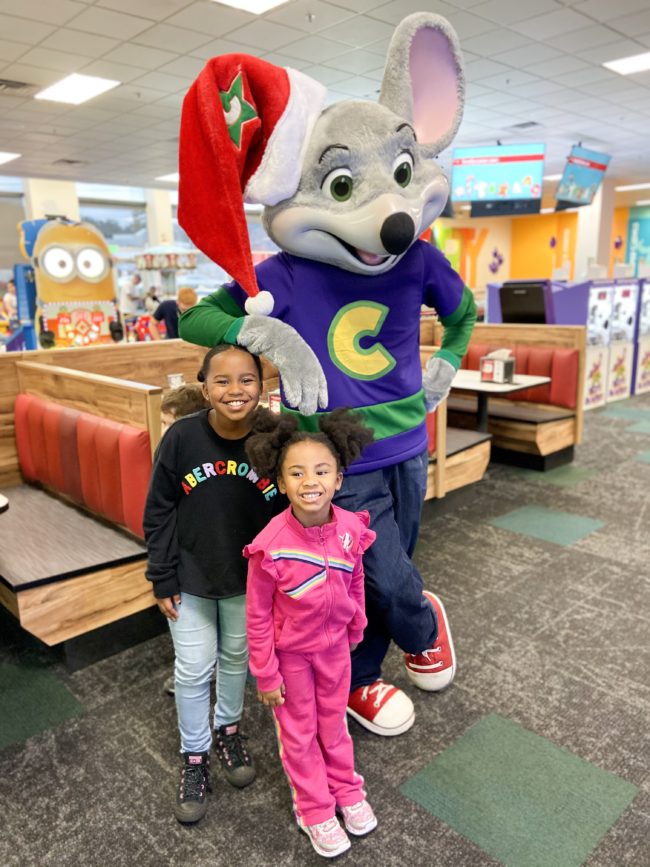 Chuck E. Cheese himself was there dancing and playing games with the kids.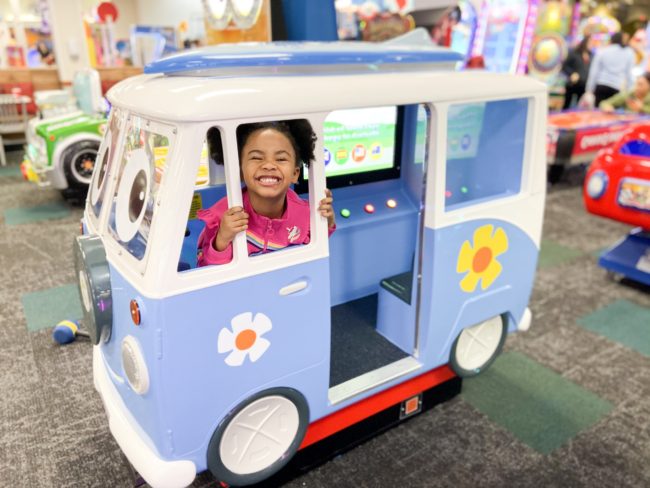 Plenty of games for kids ages 2 and up! Chuck E. Cheese has several driving and riding games for the small ones.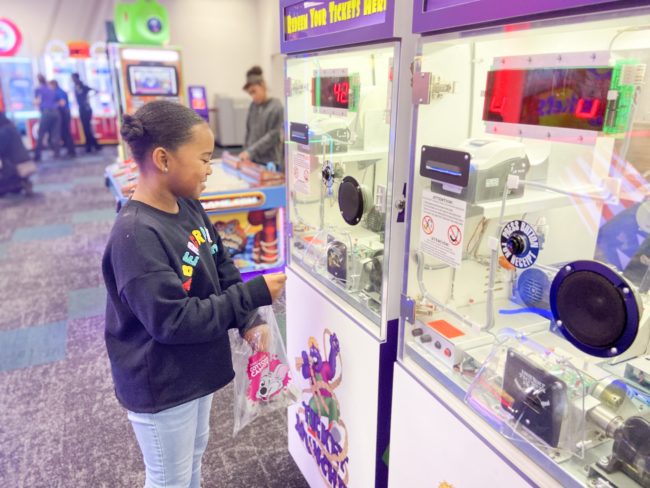 No more counting tickets parents! There are several ticket counting machines that add to the excitement of the day at Chuck E. Cheese. Peyton and Harper enjoyed feeding the machine their tickets and redeeming them for prizes.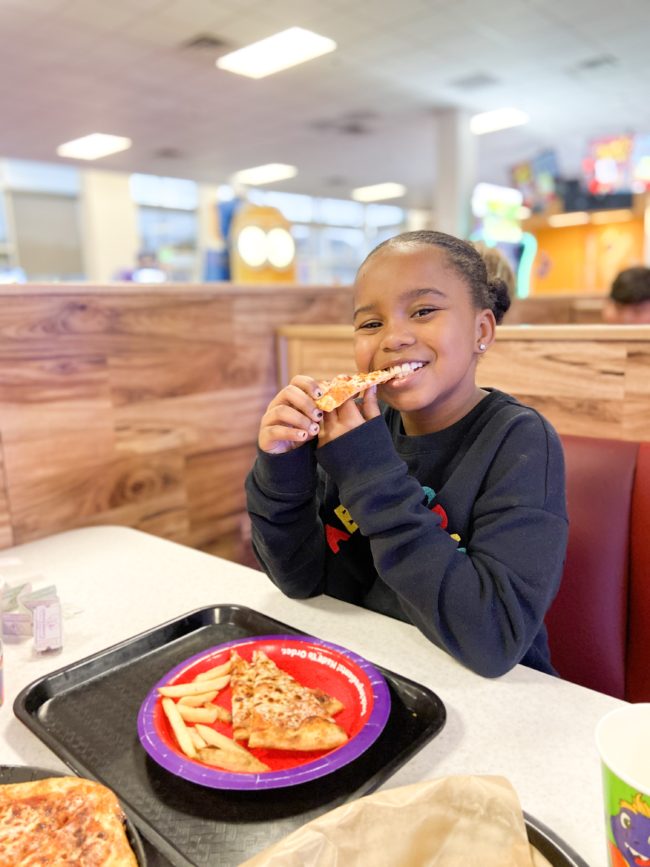 One thing that you will notice about the remodeled Chuck E. Cheese, once you get past the beautiful exterior, is the restaurant-style layout. The restaurant atmosphere is inviting for parents with warm wood and neutral tones.
Chuck E. Cheese delicious pizza is made from scratch daily. There's also new food options and a fresh buffet. I didn't realize how many food options Chuck E. Cheese has. Once you place your order, food is delivered to your table. I was able to relax at the new table while the girls played games until the food was ready.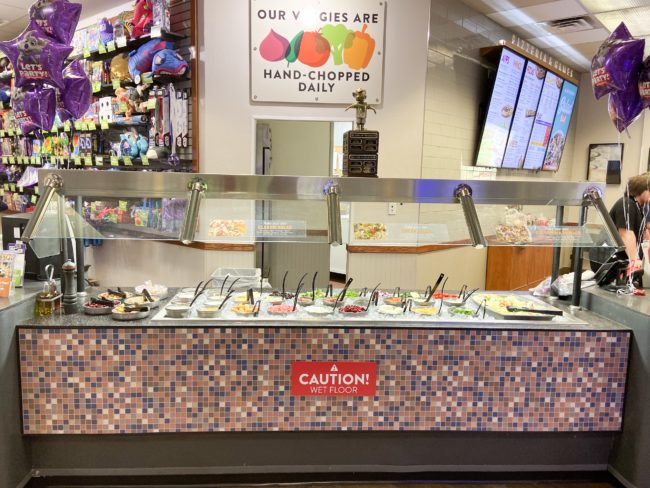 The updated Chuck E. Cheese features a new light-up dance floor. The Birthday Zone has a fresh new look with tables to accommodate parties of all sizes.
I love that Chuck E. Cheese had parents in mind in this remodeling process. Fresh food, delicious pizza, and an inviting atmosphere, they thought of everything. The girls and I will definitely frequent this updated location in Kennesaw, GA. If you live in the Atlanta metro area, I suggest you pay them a visit over the holiday break. Learn more at www.chuckecheese.com.