Merry Christmas! Is it me or does it seem like Christmas started at Halloween but it still crept upon us? I swear I had all the time in the world. I thought everyone that had their tree up before Thanksgiving was cray. It's now two days before Christmas and I have to fight the crowds to finish up shopping. I still need to wrap. It's safe to say I'll be pulling an all-nighter on Christmas Eve.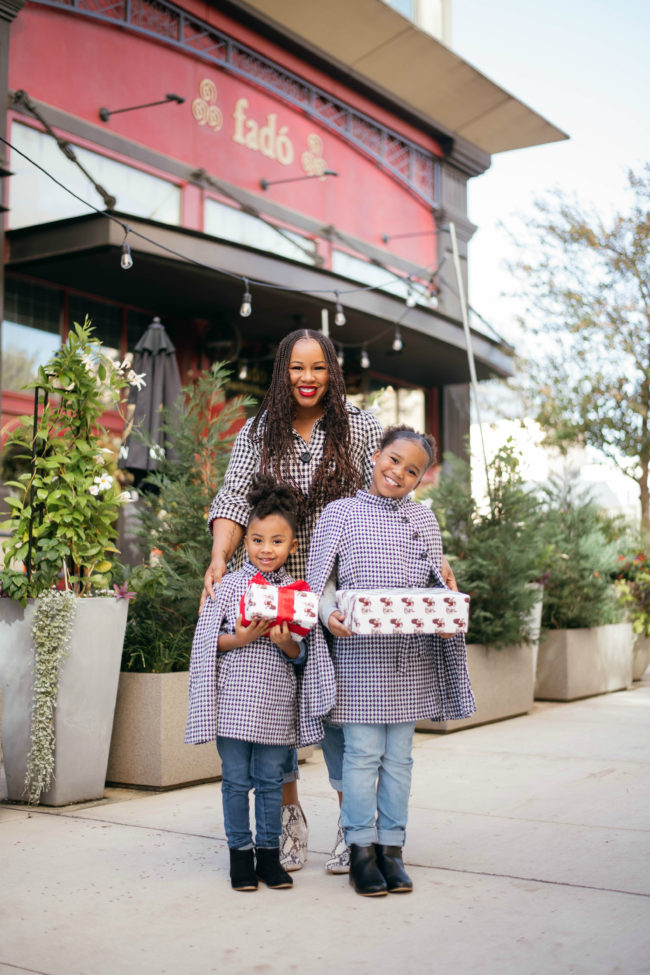 Photos by Kaylin James Photography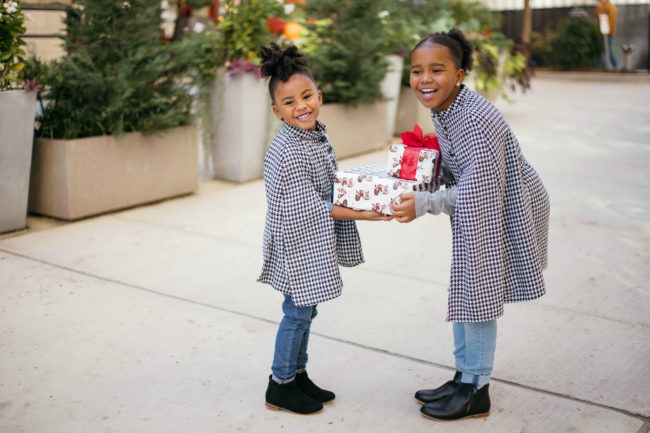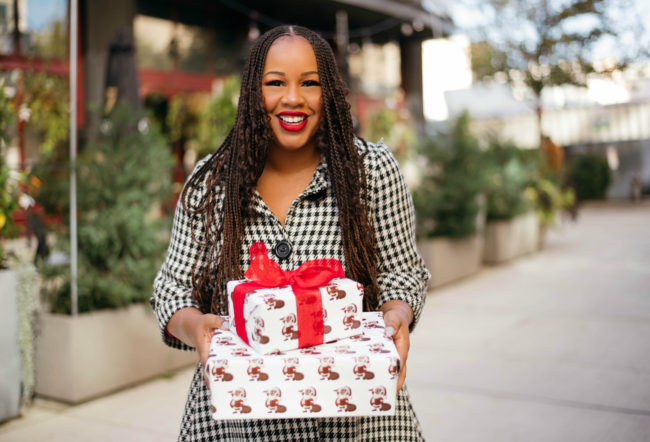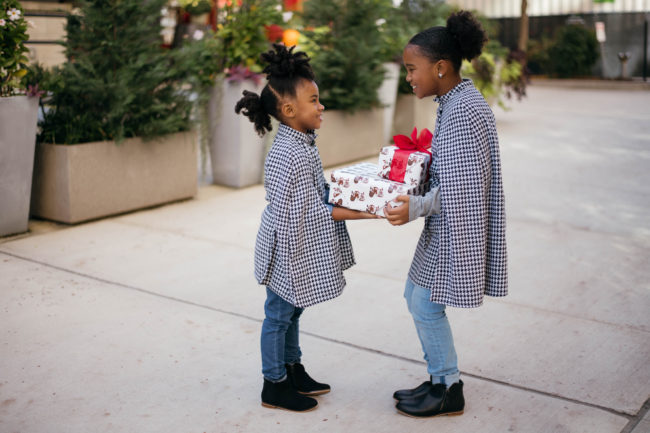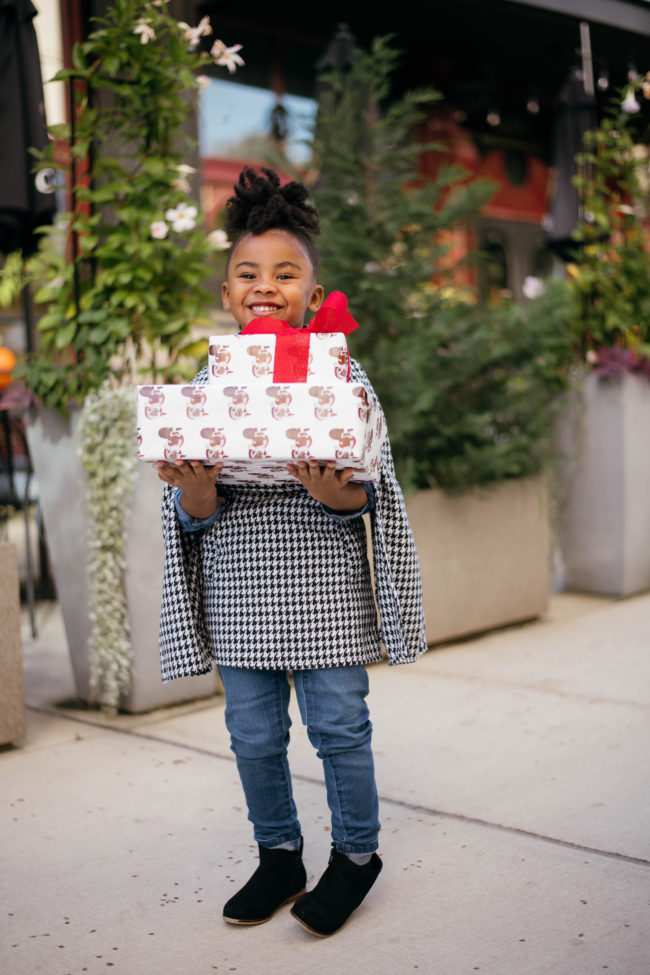 Girls jackets, Shein | Shoes, Target | Trina jacket (OLD!), F21 (similar) | Gift Wrap, Greentop Gifts
This Christmas will be pretty low key for us. I'm not hosting and I don't have to cook this year! Wooohooo! I swear Thanksgiving took me all the way out. I'm excited to have a stress free Holiday, besides having to wrap everything in one night using my Clarence Claus wrapping paper. Other than that, we'll be blasting This Christmas and riding around looking at holiday lights.
From my family to yours, I want to wish you all a Merry Christmas, Happy Kwanza, and Happy Hanukkah!