Happy New Year! Last year was rough and there were times that I didn't think I would make it (mentally) but praise God, I'm still here! I'm making 2020 about me. Self-care and hitting my goals are a high priority in 2020. I'm saying no more often to others, and yes to myself. Focusing on my passions. One of my long-time passions has been my little corner of the internet, Hey Trina. Blogging is my happy place so I decided to kick the new year off with statement shoulders.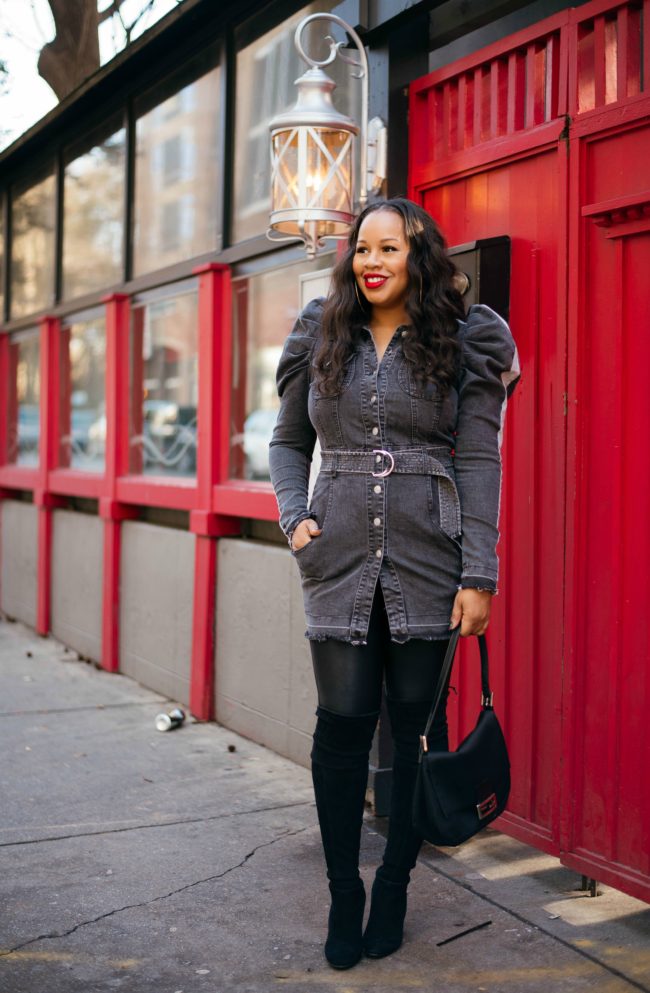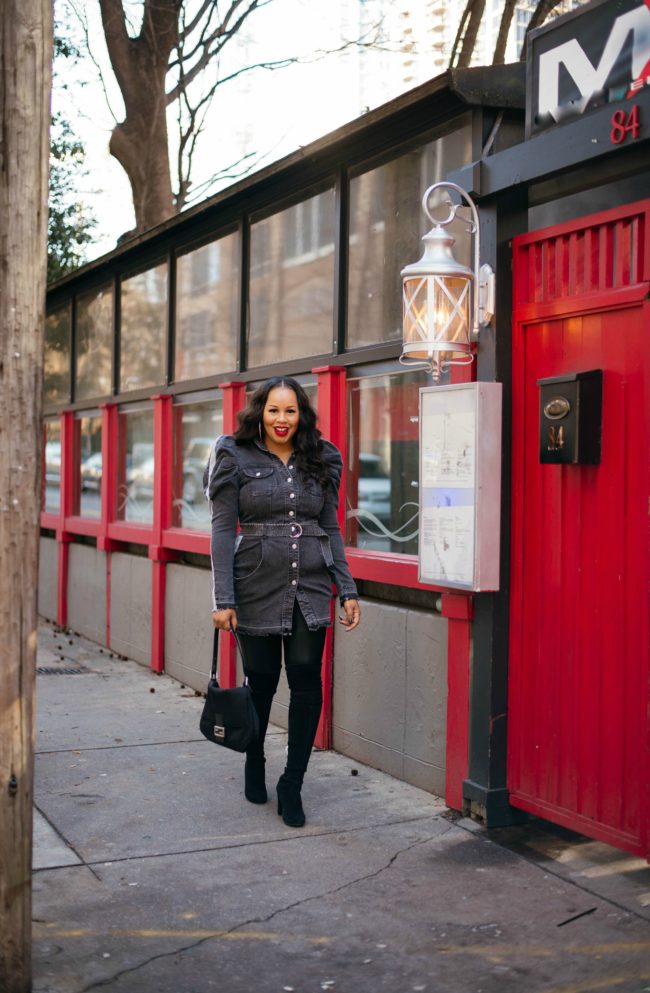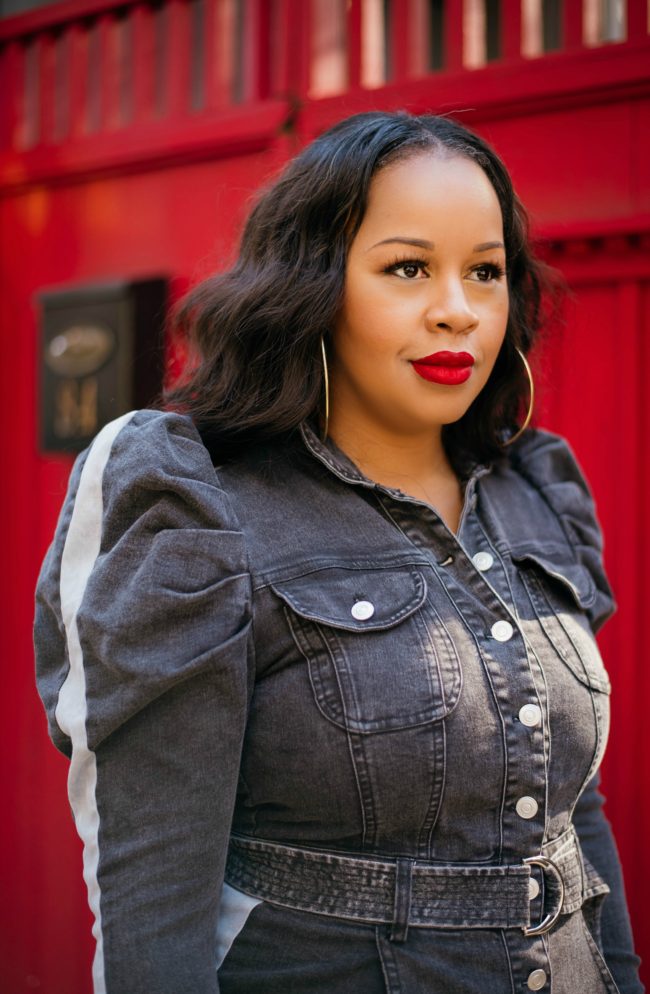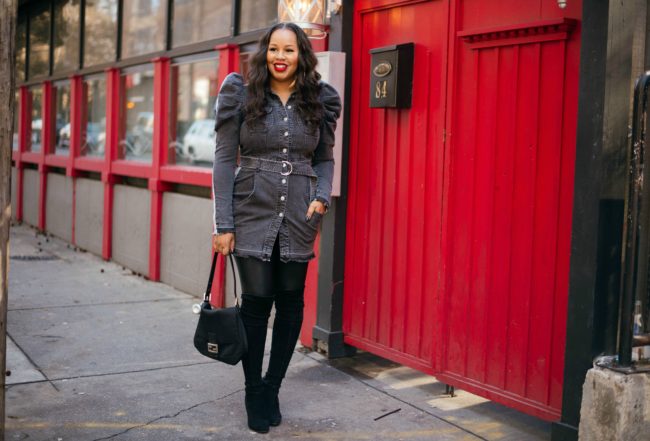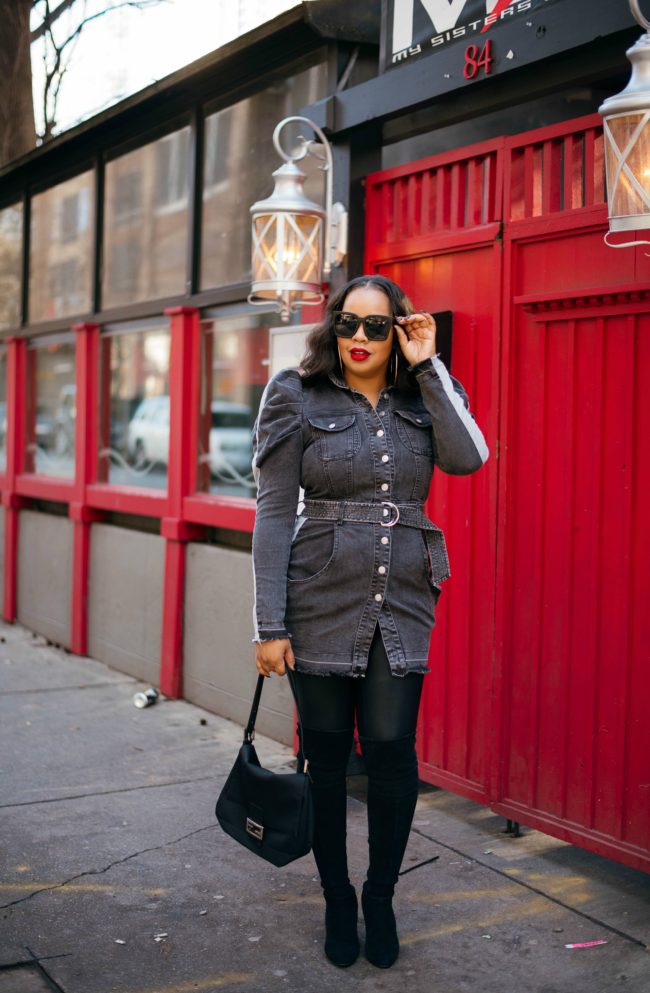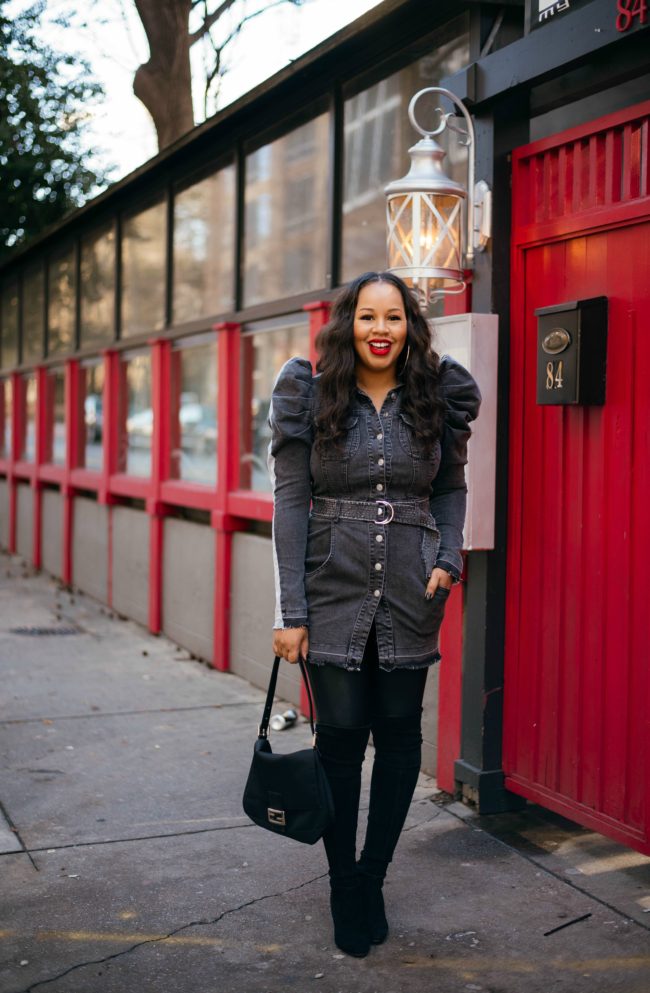 Jacket Dress, Recessionista's Closet (on sale) | Leggings, Spanx | Boots, Stuart Weitzman | Bag, Fendi (consignment shop)
How fly is my jacket! You can grab it on sale at Recessionista's Closet. I'm wearing a large. Just a few months ago I couldn't button this thing. * Dusts shoulders off * . Of course I'm on my health kick and it seems to be working. I'll share details about that in soon.
Thanks for sticking around another year! I look forward to sharing more fashion, beauty, home and health content with you this year! Cheers!