I hope everyone stayed warm this weekend.  There was snow everywhere, even in Georgia.  Not enough to do anything but they still shut the Atlanta down.  Harper is 4 months already!  She's growing up so fast!  She's so big.  Right now she is at 97%.  That means if she was in a room with  100 babies, she would be bigger than 97 of them.  I've been a horrible mom and haven't documented her monthly pictures like I should have.  Me of all people!  What had happened was I lost the monthly stickers.  I have month one and two.  I hope I find them soon.  In the meantime, Harper is rocking what ever she can fit these days because she growing out of everything so fast.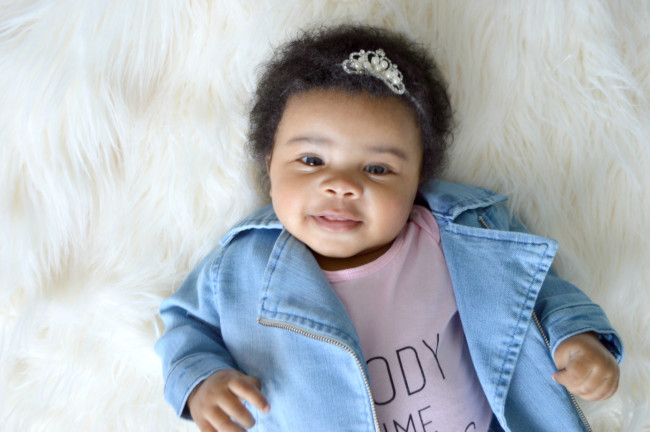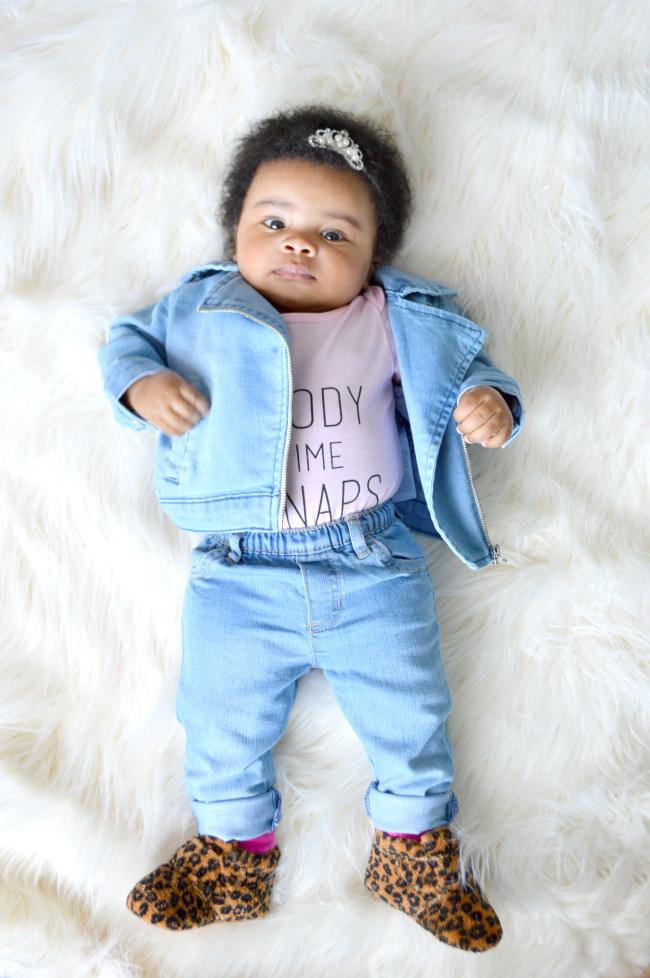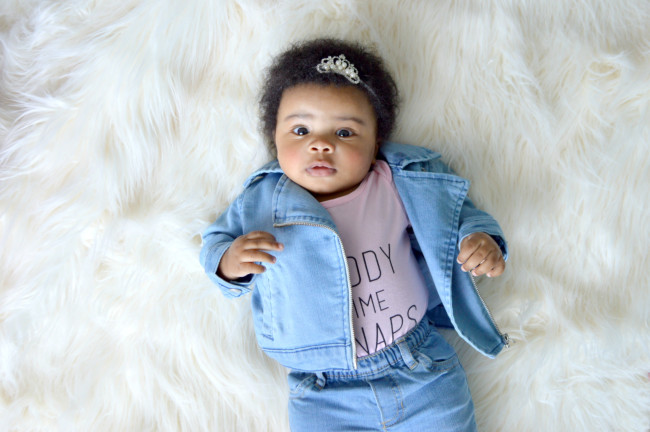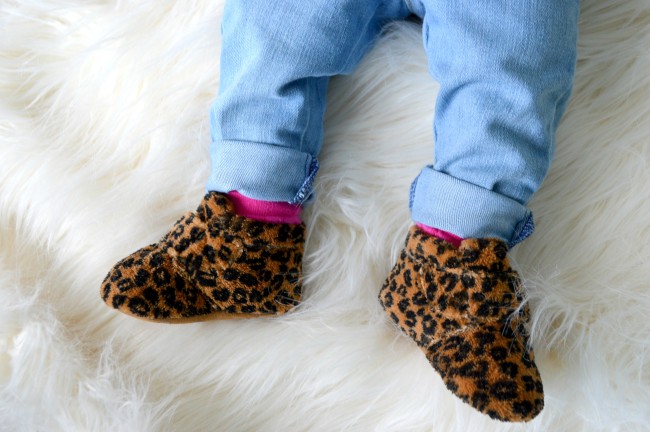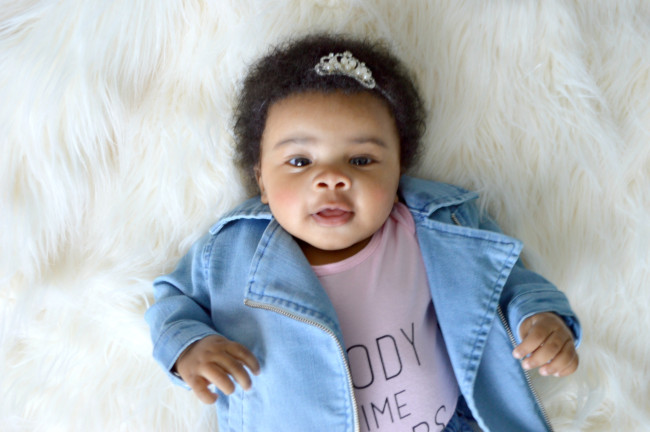 Denim moto jacket and jeans c/o Carter's |  Onesie, gift | Crown, Etsy (shop now closed) | Shoes, Ugg
Harper isn't here for the camera.  I did manage to get one smile.  When a camera isn't in her face, she smiles and laughs all the time.  Can you believe those little jeans are a size 6 months and are cinching her waist like a waist trainer!  She's officially wearing 9 month clothing.
Were you snowed in this weekend?  What did you do to stay occupied?