I hope you all had a great weekend.  We spent the weekend preparing for the first day of kindergarten.  I've been so emotional all weekend.  The day is here, and Peyton couldn't be more excited.  She celebrated her last weekend of "summer" in this tiny maxi skirt.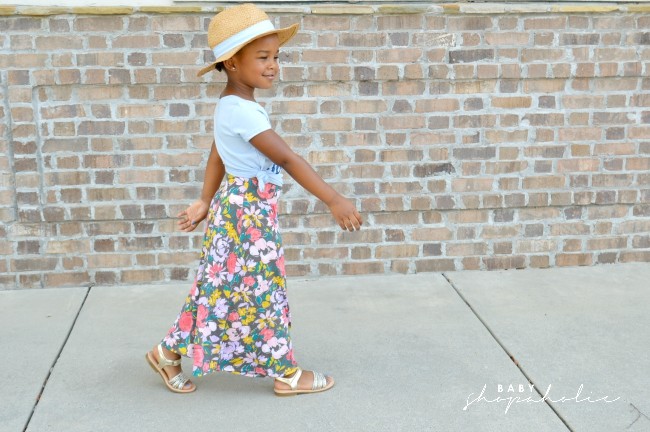 Graphic tee, Old Navy | Maxi skirt, Target | Sandals, Target | Hat, Baby Gap | Purse, H+M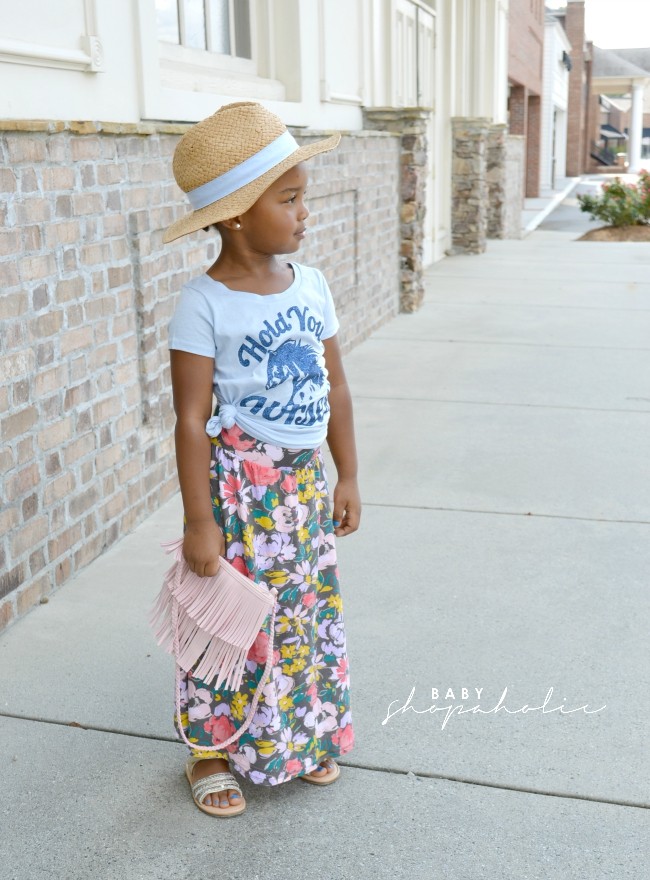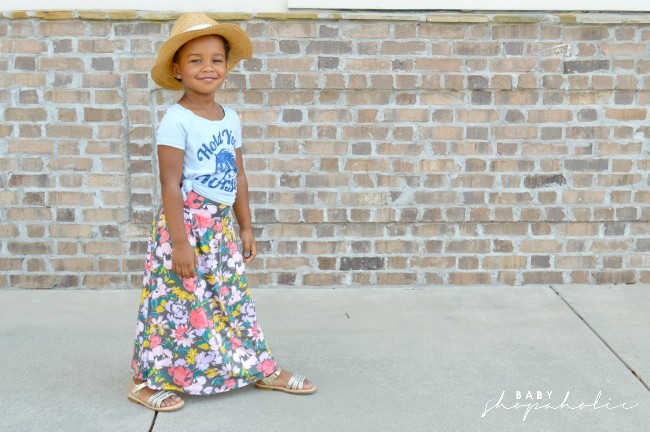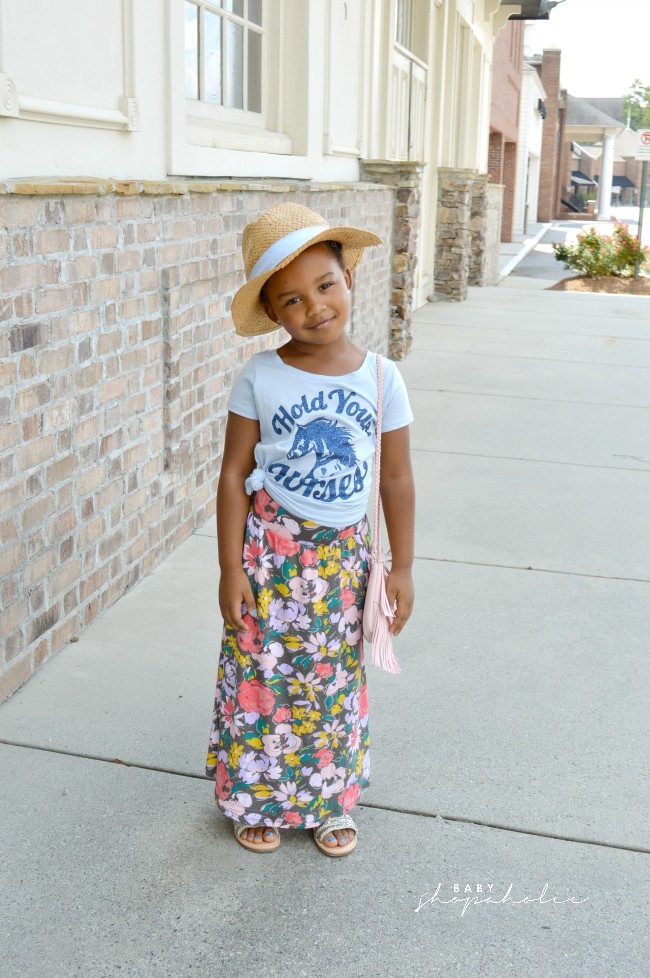 Perfect look to end the summer.  I thought this itty bitty maxi skirt would be the perfect transition to fall.  She can rock it now and later.  At first I thought she would have a problem wearing a maxi skirt but she can play in it really well.
I refuse to buy anymore non-transition pieces.  Have you started to transition you or your child's wardrobe?