We all have fond memories of early beauty and style chats with our mothers, grandmothers or aunties. My mom has always dressed to the nines wherever she went. Her looks were always complete, from head to toe. I remember noticing that my mom was always the best-dressed person everywhere she went and the impression she left.   She was my first beauty and style role model.  I wanted to be like her when I grew up.  I hope to make the same positive impression on Peyton.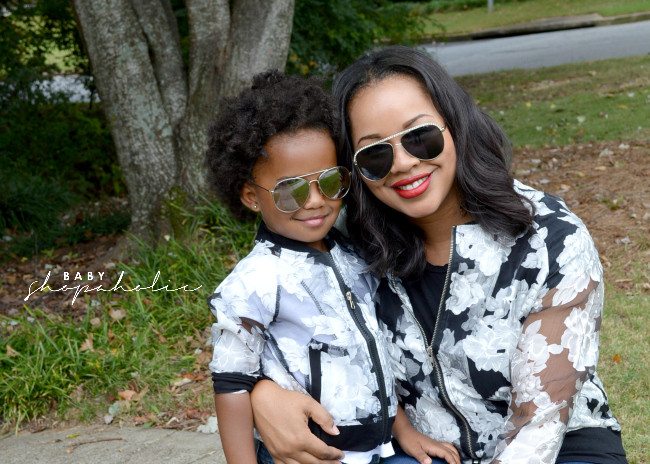 I know that mommy and me dressing can be mad corny but Peyton loves it.  Ok, I love it.  Peyton always compares something she has to what I have.  That tells me that she is paying attention to what her mommy wears.  Not only does she pay attention to the things I wear, but what I say.  I do my best to make sure to say positive things when Peyton is around.  I'm hoping that she will be able to reflect on these moments when she grows up.
For a four year old, Peyton talks a lot about what she wants to be when she grows up.  African Pride Dream Kids is encouraging young girls grades 3-5 to pursue their dreams of what they want to be when they grow up with the Kids Dreaming Big scholarship contest!  In partnership with fred's Super Dollar, Dream Kids "Kids Dreaming Big" scholarship will award $3000 worth of scholarships.  Contest will end on March 15, 2015.  Click HERE for details.  African Pride Dream Kids and fred's will also host a meet & greet with Cynthia Bailey and one of our lucky scholarship winners on Saturday, April 4th in Tunica, Mississippi.
*This post is sponsored by African Pride Dream Kids.  Thoughts and opinions are my own.