I wanted to let my fellow #GirlBoss ladies know about an awesome event coming to Atlanta.  The founders Ladies Who Brunch ATL, Bianca Rush and Dayira Jones, are hosting the first Ladies of Business Conference.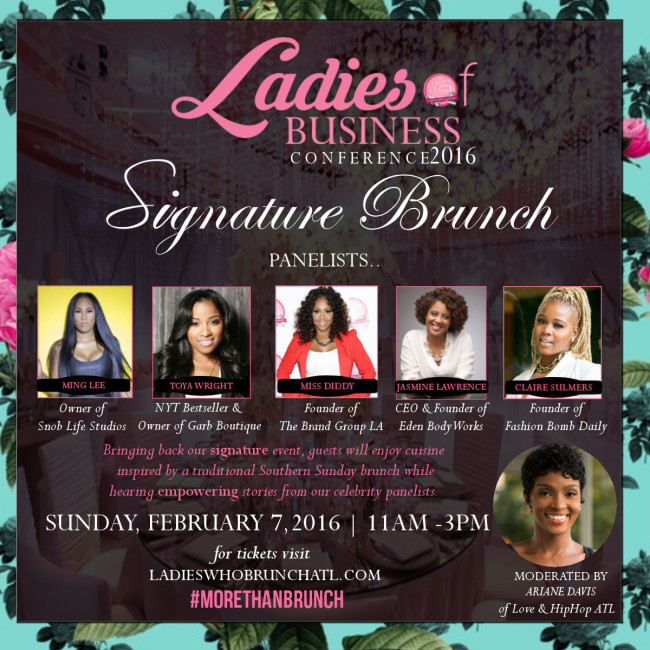 The conference will take place in Atlanta February 5th to February 7th.  There will be some awesome female entrepreneurs speakers.  These ladies have built their businesses from the ground up and they have receipts!  In addition to these powerful speakers, the building will be packed like minded women.  Awesome opportunity for networking.
This event is sure to sell out.  Learn more about the Ladies of Business Conference and brunch HERE.  Let me know if you'll be there.