I've shared my own fitness goals since I started this blog but I also have goals for my family. I want girls to know that being active should always be a part of life and never stop moving.  Kids are watching what we do so it's important to lead by example. Mister and I have done our best to take the kids to the gym with us, the park or participating in sports.   Both of the girls love to get outside and get moving.  My new obsession is cute kid active wear.  I even found some workout clothes for Harper.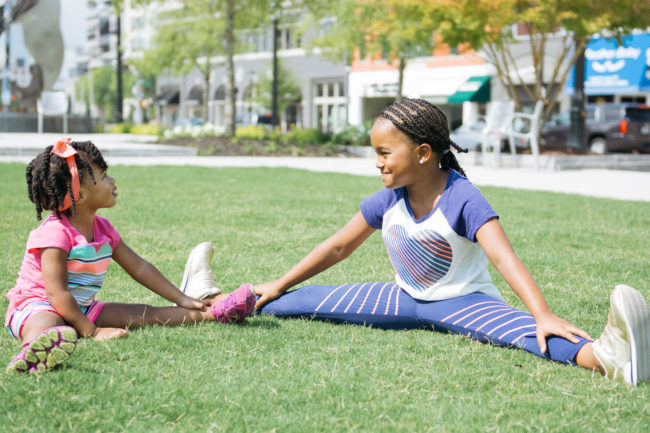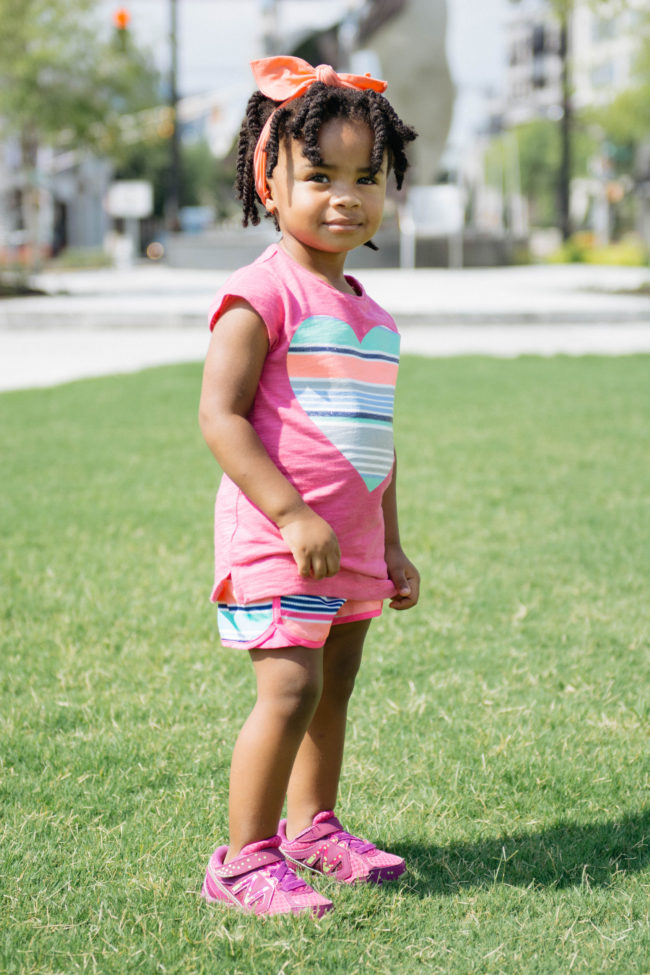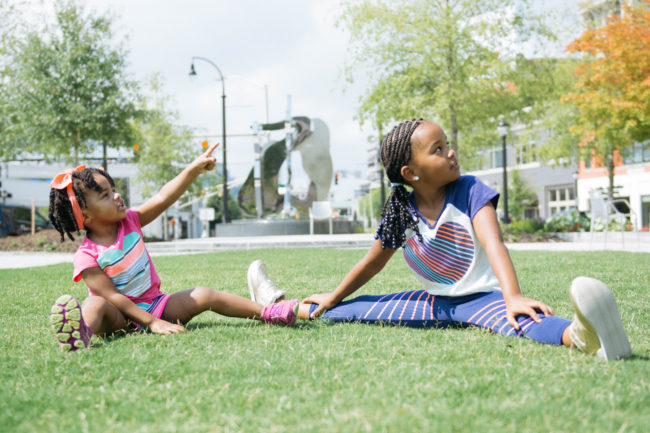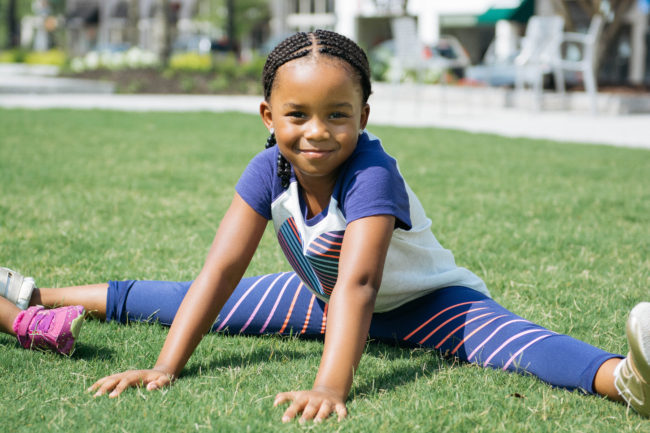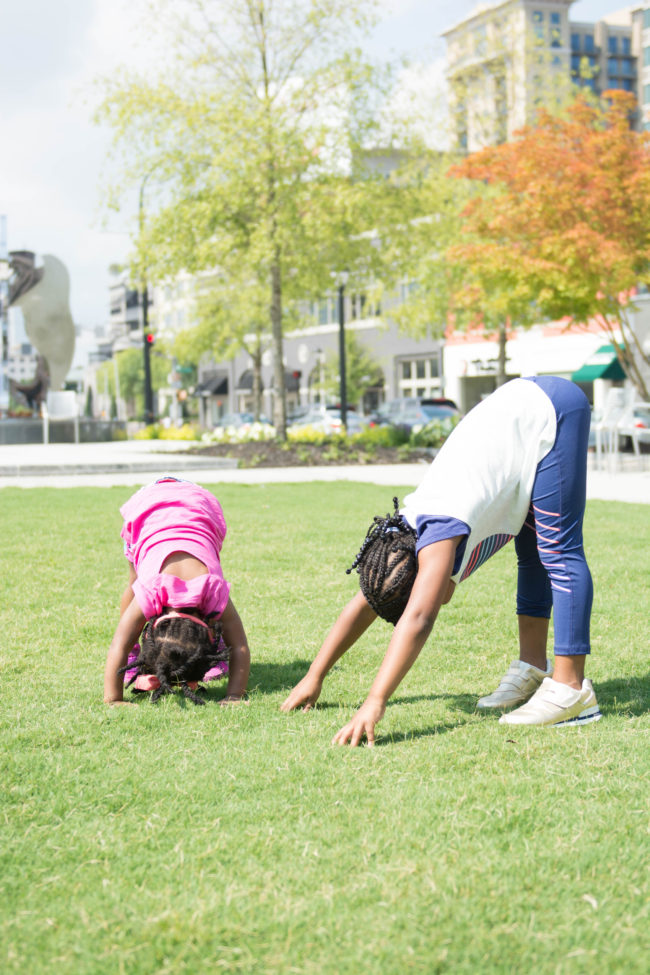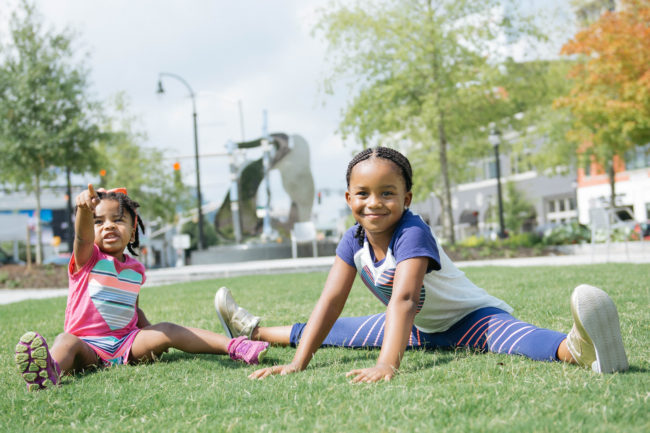 Harper's outfit, Carter's | Peyton's outfit, OshKosh
I've been consistently working out 3 to 4 days a week since last fall, even though I don't look like it *insert struggle face emoji*.  Mister also takes the girls with him when he plays basketball on Saturdays.  The girls are hooked.  Peyton is in her second year of being on a gymnastics team and Harper is right behind her trying to do flips.  I can tell that leading by example is setting them up to stay active.  Instead of a lazy Saturday, get out for some active family time.
How do you stay active with your family?