Let me start by saying I'm sorry to any one that had to go through this disaster.  I could not imagine that everything you've worked so hard all of a sudden, gone.  My thoughts and prayers go out to you.  I've donated to a few charities, mainly grass roots stuff but I kept asking what else could I do.  I want to focus my efforts to help the babies and children in Houston.  Most of these shelters don't have enough diapers and wipes to keep up with the current demand.  I did a little research and found a few places where you can donate fund or send diapers and wipes.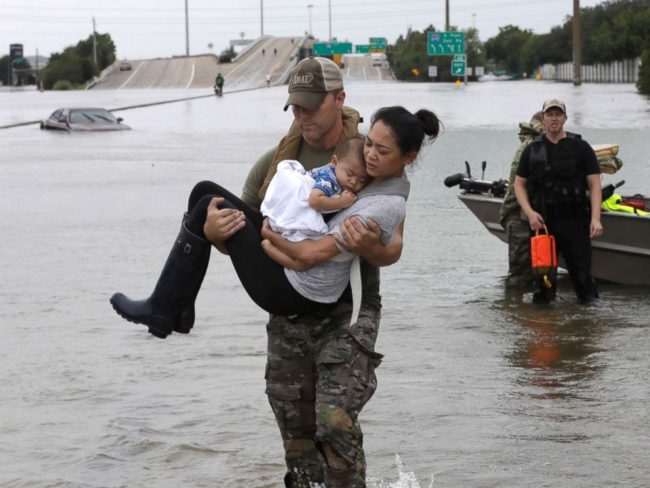 Houston Diaper Bank HERE
Salvation Army Text STORM TO 51555 to donate
Amazon wish list by @jd_winters for children in need HERE
Houston Shelter Donation Drop off locations  HERE.  I tried to call to see if you can ship packages but I could not reach anyone.  I'll update this post once I find out.
If you're skeptical about sending money, then physically send diapers and wipes. Most sites have links to Amazon and Jet to purchase them.  I don't think too hard about what someone is doing with my money (probably because I don't have much LOL) because if they misuse funds they are going to have to take that up with God.  So I can rest easy knowing that I did my part.  Anywho, as mothers, we all know what it's like to run out of diapers on a normal day.  Can you imagine going through something like this and not even have the option of buying diapers?  They need our help.
Also if you or someone you know in the Houston area in need of little girls clothing from 12 months to 6, please email me at thebabyshopaholic@gmail.com.  I'm currently going through the girl's clothes to put together some donations to ship out.