If you haven't noticed, I took a mini blogging break.  I also took some time off from being a mommy (is that even possible) and went on a momcation.  After the summer home with two kids all day and then my father's passing, I needed to recharge.  When my home girl Danielle from The Style & Beauty Doctor told me she wanted to get away for her birthday, I immediately invited myself.  I didn't care where we were going, I just needed to go.  I'm so happy I did.  If you've ever been in the same room with Danielle and me, you know it's a great time.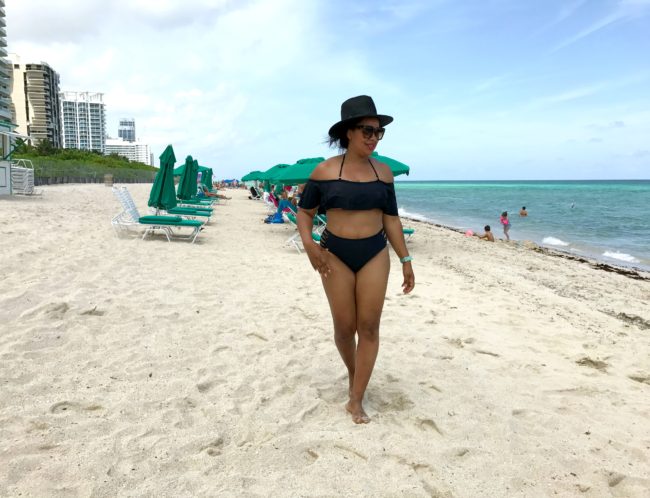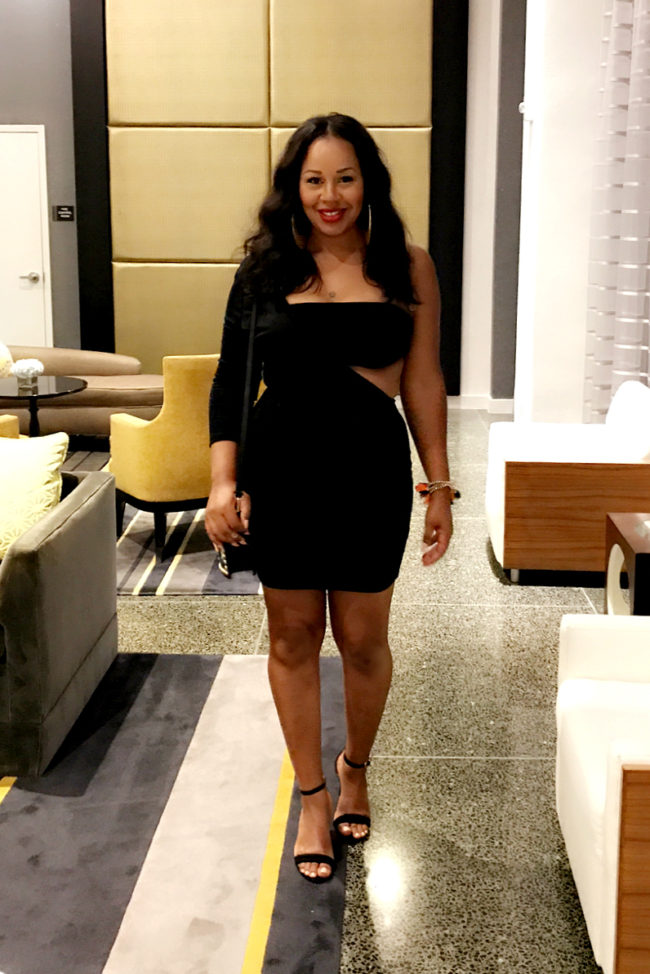 Bathing suit, Amazon | Dress, Fashionova (runs true to size) | Shoes, H+M
We ended up in Miami Beach.  What do you think of my "thotish" dress?  I know, it's not really that thotish but it's way more than I would normally wear.  It rained the most of the weekend in Miami but we still had a great time eating, drinking, laughing, drinking, spa, drinking, eating and a half day at the beach.  It was great to have the time to myself with out having to cook, cut up food, clean, and change diapers.  Don't get me wrong, by the second night I felt lost like I was missing something.  I was missing my family dearly but I had to keep telling myself "You deserve a break".
When we become moms, why do we feel like we can never take time for ourselves?  And then feel guilty when we take 3 days out of 365 for me time?  I'm a stay at home mom.  My husband works long hours and we're lucky if he gets home before the girls go to bed at 8:30.  That means I'm ON from sun up to sun down every day.
I'm still learning that for me to be the best mom I can be, I'm going to have to take time for me every once in a while.  If I run myself into the ground, what good am I to anyone?  I'm so blessed to have a husband that understands how much work it is being a stay at home mom. He does his best to help me out as much as possible after working 10-12 days.  Happy wife, happy life.
Have you ever taken a momcation?  What do you do on the regular for self care?