My favorite season has officially begun.  Fall is my favorite fashion season of the year.  I love hats, coats, jeans, and sweats and I'm hoping to break them out soon!  If you haven't noticed, Harper's was on a temporary probation from outfit posts on the blog.  She had gotten to the point where she refused to take photos unless she was playing with something.  Instead of fighting with her, I just let her be and gave her a break.  Now she's back with a new attitude and new poses.  Check out Harper in her first fall look of the season.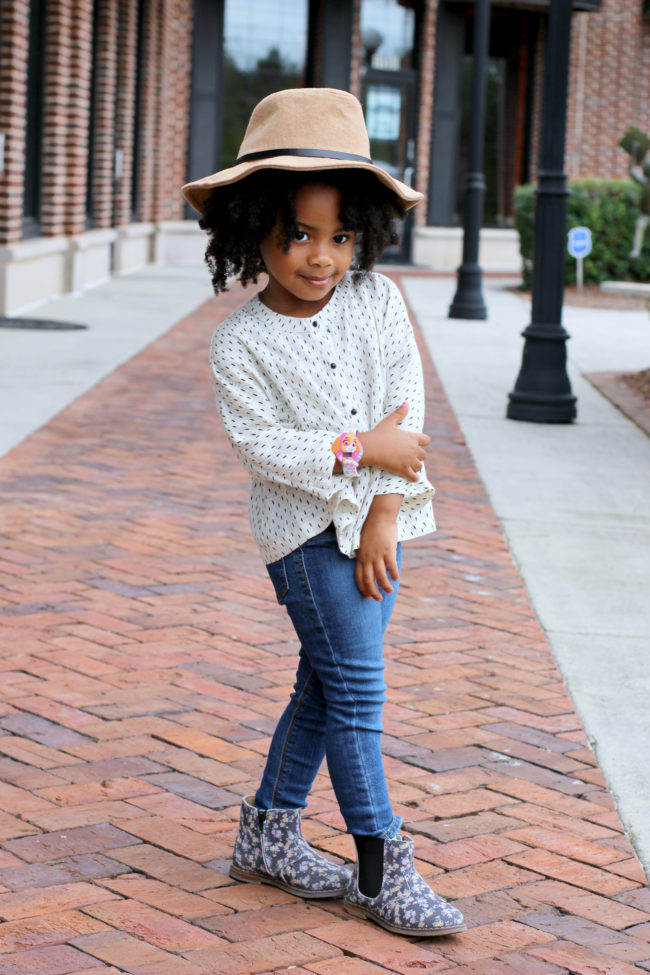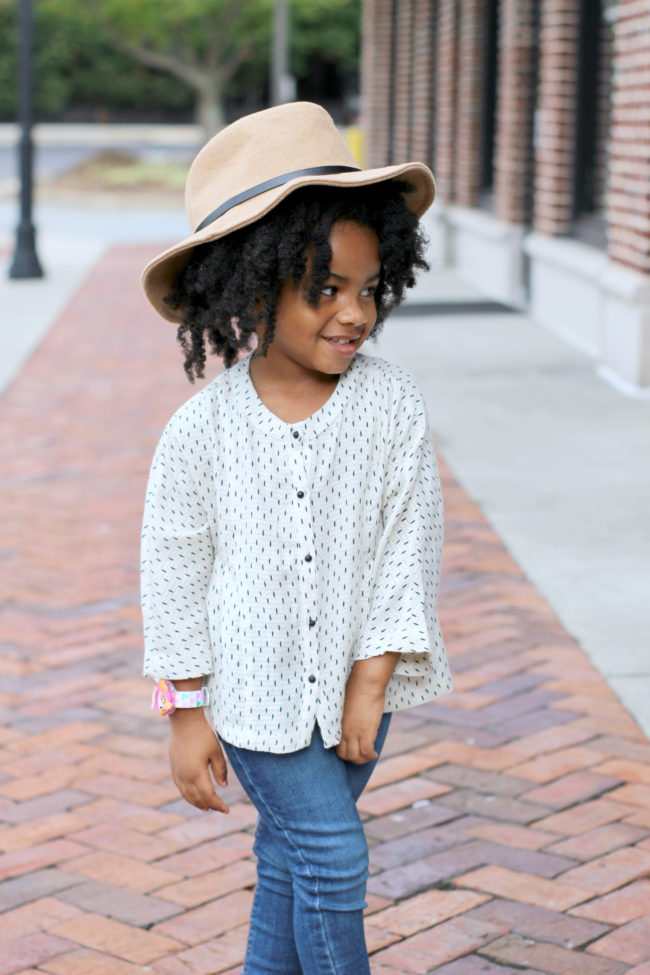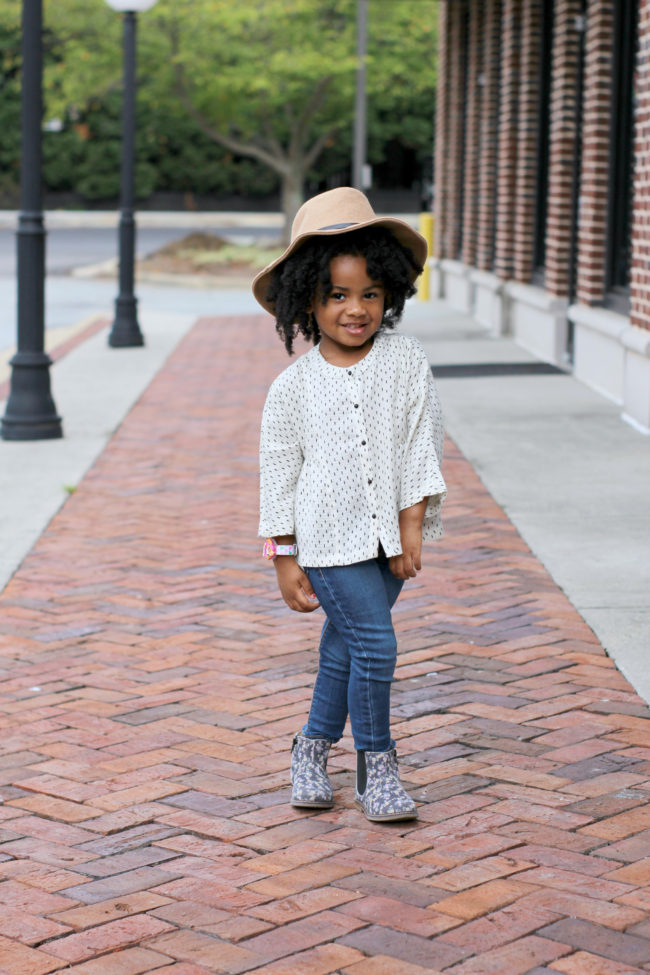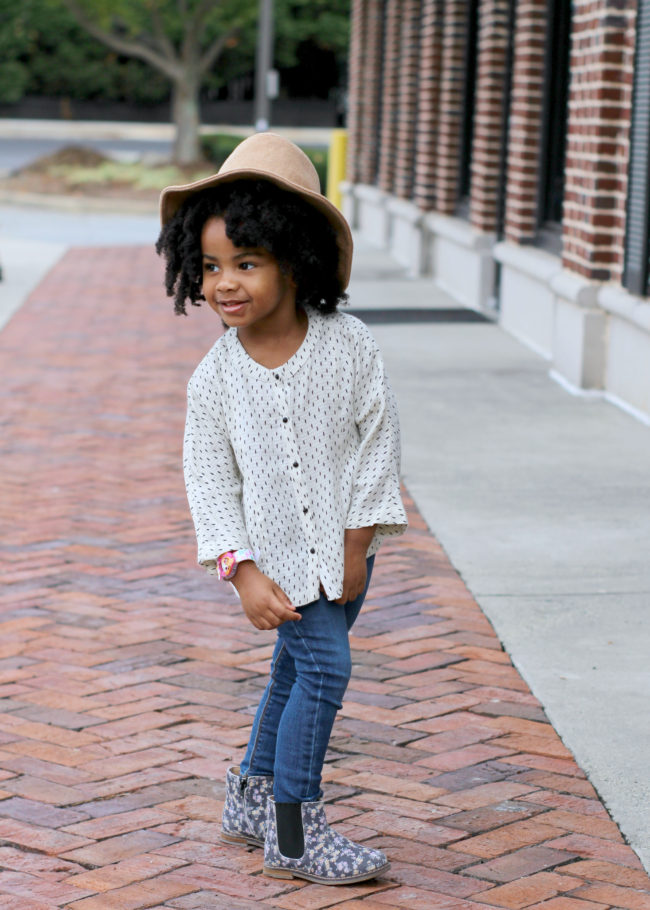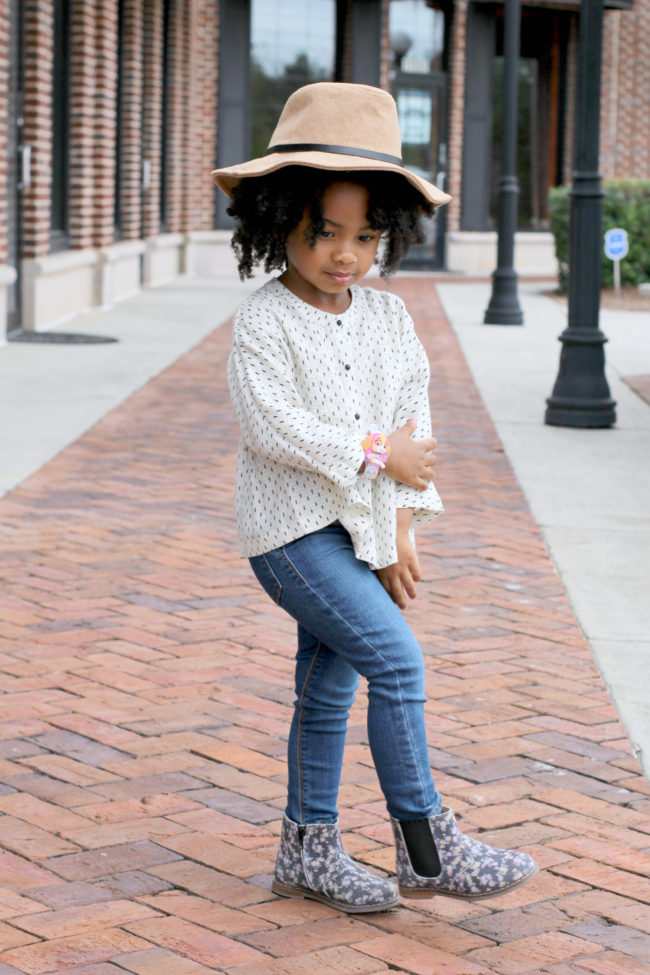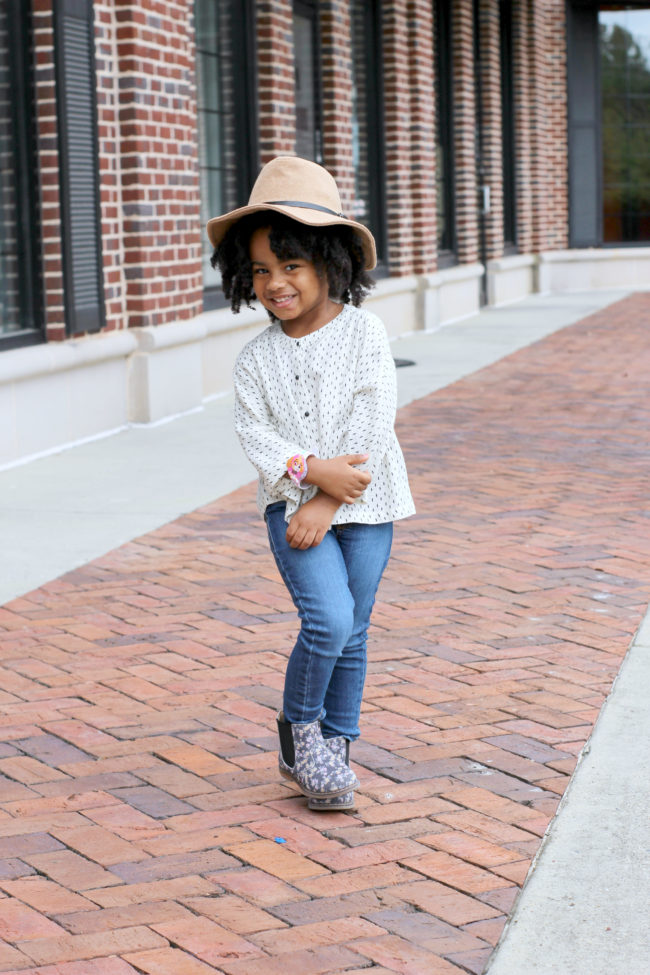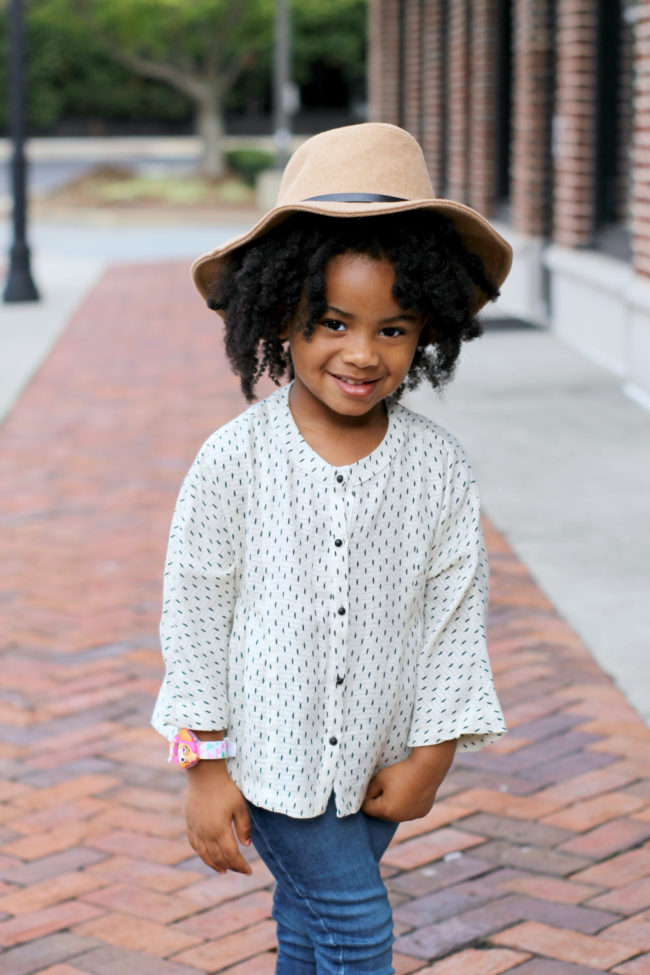 Top, Zara Kids (similar) | Jeans, OshKosh | Hat, Old Navy (similar) | Shoes, Tucker + Tate (similar) | Paw Patrol watch, Aldi
Harper didn't come to play!  I guess she just needed some time to get her mind right.   I love that she loves hats and accessories.  Now I'm excited about planning some fall/winter mommy and me looks.  Let me know if you have any looks you would like to see us in this fall/winter.